Last year I was involved as a founding member of some initiatives. Around the same time I started my own brand/initiative/biz "TeamGood". I had crossed paths with the Scorum user @kofpato around various ecosystems and realized we both were ambitious, athletic and liked to do good for others. Part of the reason healthy competition and sportsmanship is so important to the youth is that it teaches them values and discipline that they might not find in other places.
At the time we were both more active on another platform but nothing would deter us for working together on multiple projects. A well known Whale I'm friendly with who wished to remain Anonymous, gave me a generous sum of money and told me to make something good happen..... so I did. It was on my shoulders alone who got it and how it was spent and to remain working closely from start to finish! Kofpato even sent work update and status pics and accounted for the donation and the result brought tears to many eyes.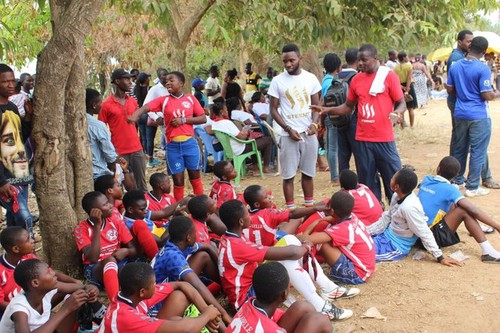 I spoke with him yesterday and said I wanted to share some of the photos of the athletic gear and equipment that was needed for the local youth. We also worked together to get school supplies to areas and even personalized backpacks. Somewhere in Ghana there are children with my handle name on backpacks and jersey's and a lot of it was a surprise and it made me tear up with happiness. Paying it forward and collaboration is priceless. Here is to you Kofpato and all that we could reach out to. Kofpato physically travelled A LOT to get these missions done and that is what makes a lot of things even more worthwhile.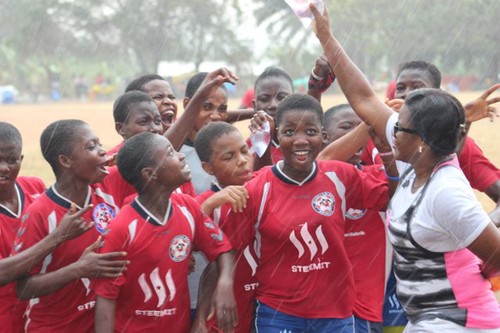 The girls Football Initiative was my personal favorite and they got the highest quality equipment and there are countless pictures of Kofpato and friends loading up gear into trucks and on numerous occasions delivering even water bottles and supplies. One of my teams motto's is "Spreading Good Across the Hood" because we all are on the same planet and despite different cultures and continents this was an astounding thing to spearhead with some amazing athletes half a world away!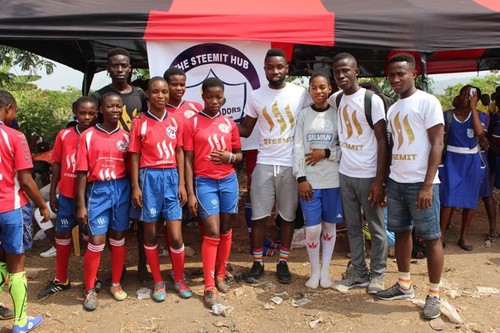 Closing this year out on a more positive note on what teamwork can accomplish. This wasn't some donation of second rate stuff....no way! We did it right and even though at times conflicting work schedules made it trying, we saw it through. Now we both are on Scorum finding our niches and soldiering on to a New Year. My biggest wish is to continue what some of my initial goals are and to remind us all that through Athletics there are no borders. :)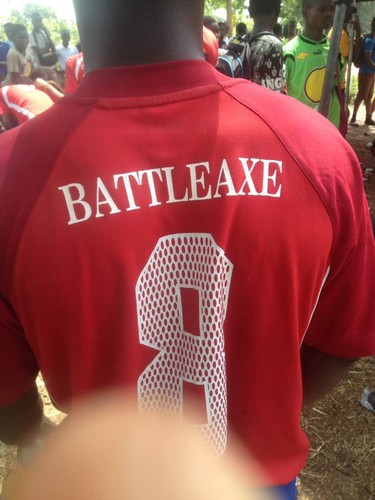 This one was putting a huge smile on my face because Kofpato is full of surprises. He sometimes comes outta nowhere and not just delivers....but knocks it outta the park. This upcoming year I will continue on with other things I'm working on to help promote many things that are helpful and inspirational for Scorum. Thank you for reading and may 2019 see some more awesome collaborations come to fruition!