DUE TO RECENT GENEROUS COLLABORATORS, I am updating this information.Get those Competitive and Creative juices flowing for a two week challenge to network and promote Scorum Bet! Show some "Proof of Hustle"! UPDATE: A very generous 20 SCR for the total has been added by @talesfrmthecrypt. Out of Left Field some really stand up folks came forward such as @jodcarey, who threw in 100 SCR. Then @philnewton and @julienbh (also a Witness @ Waveyourflags), threw down 20 and 30 each! Round of applause to these fine Gentlemen...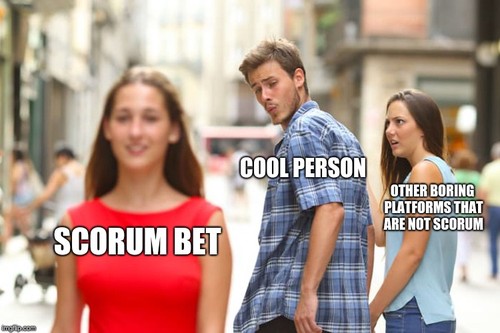 That tasty "pot" will be split 50/50 between the two weeks. Feel free to chip in until the deadline and have your praises sung! All contributions to the "pot" will rollover to the next challenge and will not count towards this round after the deadline of next Friday, Midnight EST. The first winner will be picked on Fridays at Midnight EST with results post coming afterward. If there isn't participation or at least 5 participants that moolah stays with us. Doing good and promoting our "Ecosystem" not only helps YOU but helps the much parroted saying, "The Greater Good."

I am a full time Investor, Consultant and seed money scatterer and lover of Initiatives. For the test run first two Fridays... a winner will be announced and featured in a follow up post for linking proof of work of promoting ScorumBet.com. Am splitting the now much increased SCR between two weeks to see if there is any momentum to help a sista' out and create win/win/win scenarios to promote ScorumBet. Stream a twitch, link a vid, drop a link to pictures or guerilla marketing promoting this amazing platform. Take a super sexy selfie of getting coffee and a donut rocking a Scorum shirt. Go spread the word, ya' heard?
Rules and other assorted info...
I would pick the winner off of popular votes but is too easy to circle jerk it too hard. I could use some services that I have liked in the past and stream it but honestly am rather slammed right now. That's where you Scorumers/Scorumites come in to leave comments on your fave. The fairest thing I could come up with for this Lambo money is to do a mix of both popular votes and amount of comments/interaction. In order for this baby to roll we need a minimum of 5 participants each week. Remember, that the pot can go up folks! Put your entries/links in the Comments section of this post.
If this post does well and participation and Proof of Hustle seems to be going better than I thought, then that pot can go up. (UPDATE, It is going up!) If like nobody bothers I'll figure nobody wants SCR and would rather whine about it then run down the street in their Speedos that say Scorum somewhere. To be equally offensive, feel free to wear a bikini to make sure nobody feels I'm not being P.C. enough. :P
The winner will be announced in a post that also will link their winning swagger entry and all the glory and victory will be yours to gloat with. You then can gloat to your friends and tell them that they should join the zero commission betting platform that is super awesome with a great community. Nothing says if you are super slick you can't win two times in a row either. Proof of Hustle is important to promote ScorumBet so try to put a lil' effort into it or at least be entertaining. Morale Boosting and fun and that sweet SCR can make for a better tommorow for us all! :)
In the mean time, here's some cool stuff already running by the TeamGood Witness.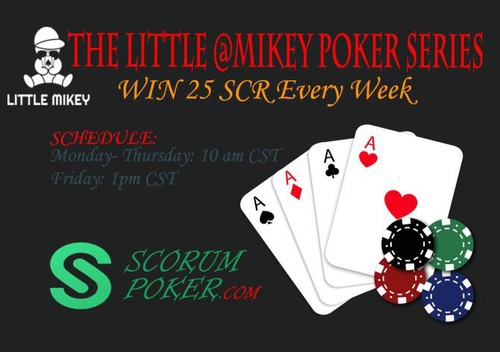 Have you voted for witnesses on Scorum yet? We would love your support. Consider voting for @teamgood here: http://www.guiltyparties.com/scorum.