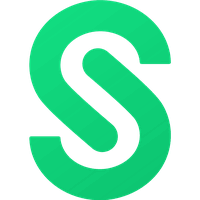 Scorum is one of the most undervalued projects in the crypto world. There are plenty of reasons to make an investment in the native platform token, Scorum Coin. This is an investment that should be looked at for the long term, one or two years at least.
Reason #1
Vision
The vision of Scorum is connect a variety of sports apps, everything from sports betting to sports media. The Scorum Coin is the utility token that connects to all of these apps. You are able to earn and spend Scorum Coins throughout the Scorum app ecosystem. As Scorum grows in popularity, the token see's greater usage.
Reason #2
User base
There are 32218 Scorum accounts in existence. Don't let this number fool you, there is no where near that amount of users. Many users have multiple accounts, some users have lost accounts, others might have wanted to go with a different username. The point is that Scorum is still new, by being apart of it in the early days you have major opportunity to become a known member in the community. You are able to grow with the platform by joining and investing into it today.
Reason #3
Token Supply
The total supply of SCR tokens is 30,000,000 and there are currently 29,265,074 tokens in circulation. Like Bitcoin the supply of Scorum Coins is not very large. Supply and demand will catapult the value of each token to new highs. By investing today you are able to own and earn SCR tokens before they become extreme scarce.
Reason #4
Token Price
Today, the token price for one Scorum Coin is $0.11 which is near it's all time low. During the initial coin offering, Scorum Coins were $1.00 so as you can see the current value is way below ico price. When you factor in the small userbase and token supply, along with the Scorum road map, it is easy to see that there is plenty of room for growth.
Reason #5
Trading Exchanges
You might have noticed that Scorum Coins are not available on any major cryptocurrency exchanges yet. There are multiple reasons for this, the main being that the platform is still a work in progress and the token is not yet popular, exchanges want to see finished products and token activity. Eventually, Scorum Coins will be listed on major exchanges because the token will provide value to those exchanges. When that time comes, the token will be available to a larger number of users increasing trading volume.
Reason #6
Fantasy Sports
Fantasy sports is booming, having a Scorum fantasy sports app gives SCR another use case and will bring a lot more attention to Scorum in general. Like the betting exchange, the fantasy sports app will also be fee-less and decentralized, providing users with multiple reasons to use it. This is a great market to focus on.
Reason #7
Advertising Network
As Scorum grows in popularity it will generate greater sums of ad-revenue. A portion of this revenue is distributed to the community and to token holders, resulting in more users joining the platform. Scorum is unique in that it pays it's community a portion of the revenue it generates, this will make Scorum more attractive than other platforms which pay their users nothing.
Reason #8
Potential
Scorum has the potential to become a leader in the sports world, possibly as big as a company like ESPN. There is no other platform like Scorum, being the first mover in this market is a major advantage. Scorum has the opportunity to grow a large user base before any competitors even exist, that's special. You can be apart of Scorum and grow with it, that opportunity is special too.
The rapid and exponential growth of cryptocurrency in the general media over the past year has brought blockchain projects mainstream.
Reason#10
They fairly reward the amazing audience of 1 billion fans
Media corporations make billions on harvesting data about their users. Sports fans deserve a slice of this juicy pie and Scorum serves this up fresh out of the oven. Half of Scorum's advertising revenue will be returned to its active fan community!
Their goal is to provide fans easy access to the world of cryptocurrency by sharing their passion for sports. Right off the bat users can start creating and curating content and accumulating rewards in both Scorum Power and Scorum Coins.
But Scorum is not promising overnight riches. Rather, we are creating a more enriching sports experience.
For example, on our sports optimized blogging platform, writers can publish their content, build loyal readership, and watch their accounts grow. With streamlined editorial tools and captivating visualizations, event coverage has never been so engaging.
By creating a completely customizable news feed, Scorum readers see exactly what their interests dictate, without the clutter of sponsored content or targeted adverts.
The team dedicated to stunning sports coverage.
Scorum's co-founders have years of experience in sports journalism, game theory, professional poker, and user-centered interface design. They've also launched and run the most popular fantasy sports site in the Russian-speaking internet segment. They know the industry, see the potential, and have hashed out the vision.
The founders and early investors have gone all-in on Scorum:
Assembling over 30 talented full-time team members coding, designing, and marketing the project.
Seeking out visionary blockchain developers to make the economy work.
Creating a reinvestment strategy that puts the sports community first.
Partnering with the best in the business to push the envelope of blockchain powered innovation.
Finding top athletes including NBA Champion Timofey Mozgov to back up the project!
Legal compliance verified by attorneys
The international and local regulations around cryptocurrency based projects are in an ever state of change.
For local and European regulatory advice, we rely on Revera, a top business law firm with 18 years of experience working with over 3000 international clients.
We also cooperated with Velton-Zegelman PC, based in San Francisco the company has years of experience guiding tech start-ups to navigate the international regulation of blockchain and cryptocurrency. Julian Zegelman, partner of the company, has also entered our advisory board.
Scorum's got a significant head-start and nailed the timing.
The Scorum team has invested months of development in the project already:
Building the blockchain protocol that will power our rewards-based economy.