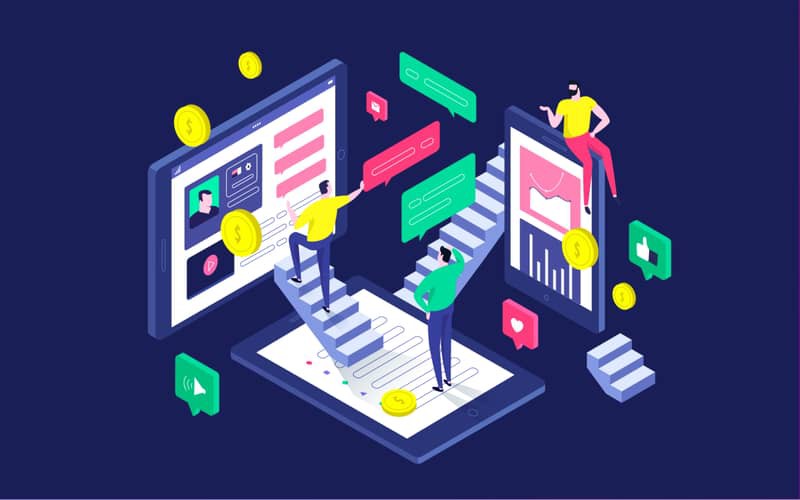 WHAT IS SCORUM?
Scorum is the first blockchain powered sports media platform that rewards sports professionals and enthusiasts for sharing their passion for sports.
Scorum team sees its blockchain foundation as the intractable foundation upon which a rewarding fan experience can be built, and went ahead to accomplish it.
According to scorum, "By building the blockchain economic system with the open-source Graphene Framework, Scorum has created a transparent, reliable, and efficient system of rules that will distribute rewards in a fair manner to all active fans on Scorum.
HOW DOES SCORUM WORK?
As a creative writer and a fan of sport, scorum is a place for you. I was about saying "Anyone can be on scorum", yes, this is quite true, but to get rewarded reasonably, you've got to offer your best to the community.
To whom much is given, much is expected, so to receive much, you must give much. In this case, quality contents are expected of you for quality upvotes.
Your location doesn't matter on scorum. You can access scorum anywhere provided you're internet enabled.
You can write on any topic related to scorum and/or sports of your choice.
You will get more engagement from other users if you write about sports and pick an interesting or relevant topic. Worthy of note is that higher engagement leads to higher rewards.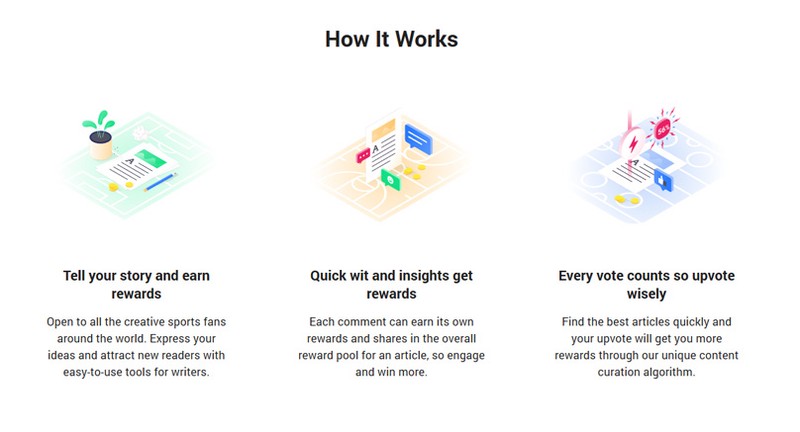 There are other ways of earning a reward on scorum apart from posting. They include; comment and curation.
You can interact with authors in the comment section of their posts and get rewarded by the authors and/or others who find your comment(s) useful.
You can equally curate posts and get rewards. By curating here, I mean upvoting. Scorum team designed the platform such that curators enjoy a certain percent from posts reward.
SCORUM REWARDS
The reward pool is divided up based on the upvote given.
Every post is rewarded according to the percentage below. This is to ensure a fair play in the reward system.

SCORUM VOTING
Scorum users give their upvotes on a post based on how interesting it is to them. Their upvotes greatly influences how the reward gets distributed.
However, the influence of an upvote on a post depends greatly on the Scorum Power and the Voting Power. A user cannot influentially upvote every post at the same time, not event on the same day. This is due to the fact that voting decreases by a certain percent after a user upvotes a post, but replenishes after a few hours. The more the posts you upvote, the lesser your voting power. It takes 5 day to replenish a totally exhausted voting power.
The beauty of voting power is in the aspect of preventing fraud and unfair reward distribution.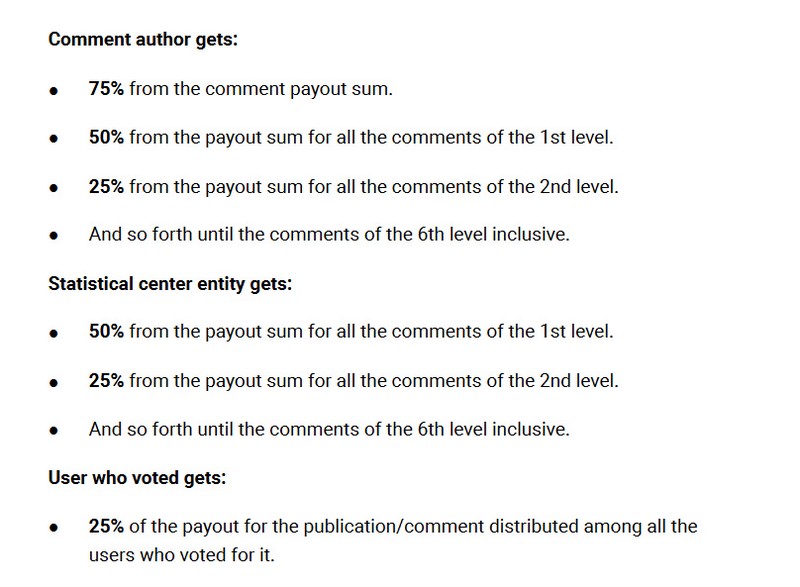 HOW CAN YOU GET SCR?
Purchase SCR for ETH in your wallet and blog
Scorum team announced in the latest update that users can now buy SCR for ETH in the Scorum Wallet and on the blogging platform. Guide below:
Buying in the wallet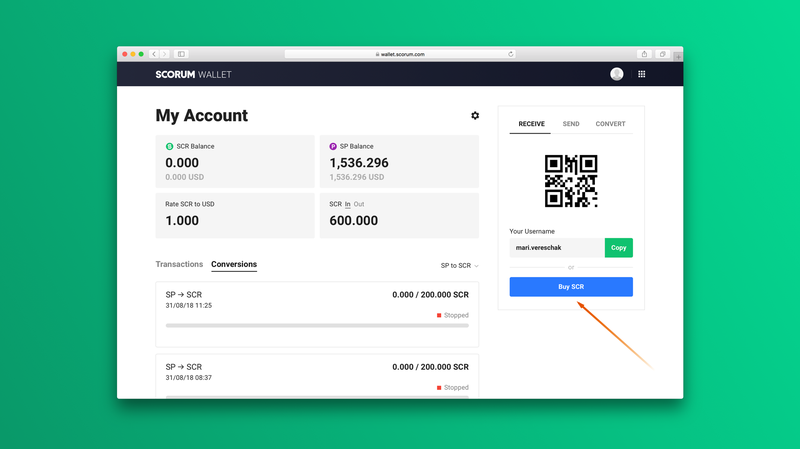 After signing into your wallet, by the right-hand side, as indicated on the image above, click on receive, as it opens, you click on Buy SCR and choose ethereum as an option.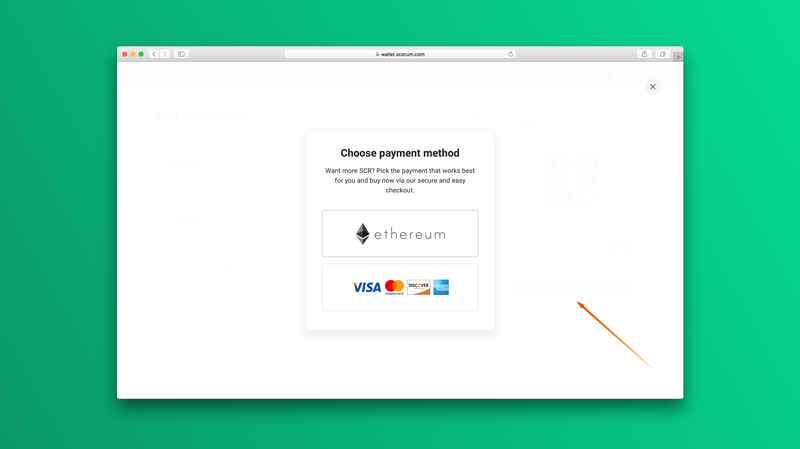 After selecting ethereum as your option, input the amount you wish to exchange for SCR. The price would automatically be calculated for you.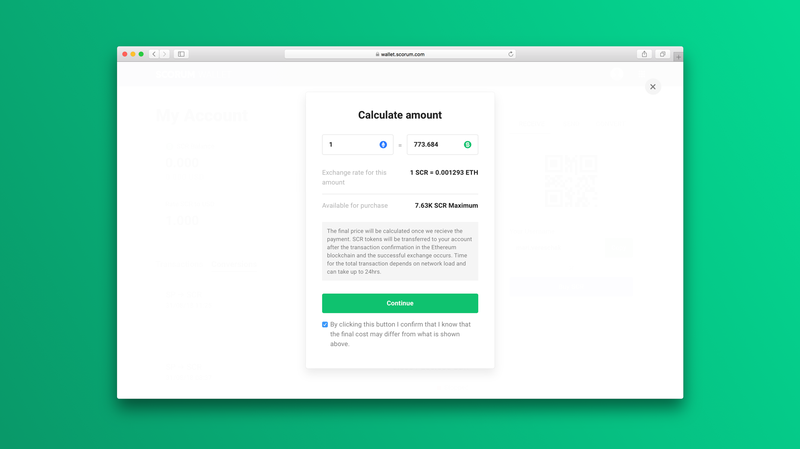 When you're satisfied with the price, copy the ethereum address, and make the transfer from your preferred ethereum wallet.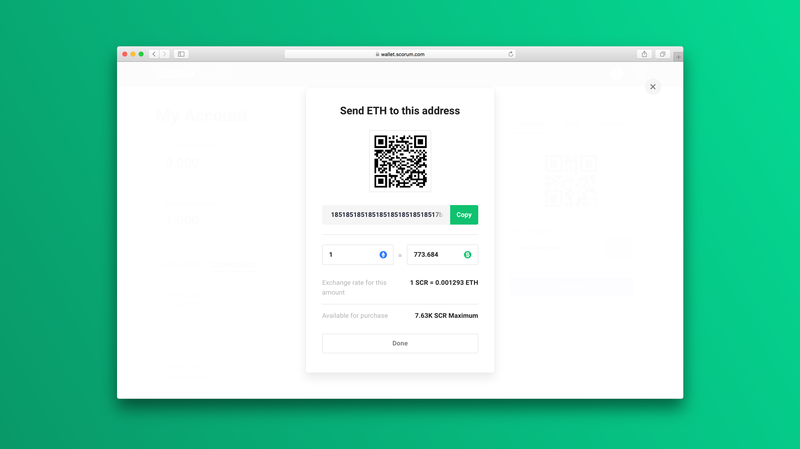 When your transaction is successful, your Scorum wallet will be credited with the SCR tokens.
Buying on the blog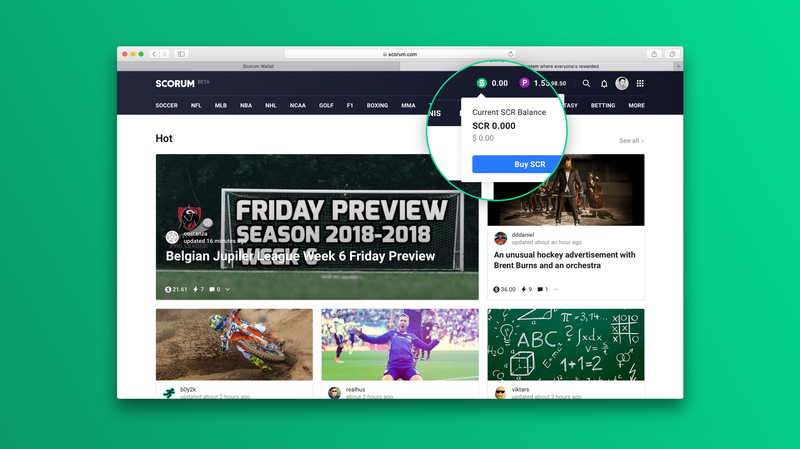 You can buy also through the blog platform, just click on the green SCR icon at the top right corner. Buy button would appear, click on it and follow the same steps as in buying from the wallet, discussed above.
OTHER SOURCES YOU CAN BUY FROM:
You can also get SCR directly via the BitShares exchange and/or via OpenLedger. You can equally convert your Scorum Power to SCR using your Scorum Wallet.
As a beginner, it is petinent for you to read the beginners' landing page on scorum.
Moreover, to be successful, follow the guide below:
9. Ask questions when you're in doubt
When I joined scorum newly, I was confused of how to format posts here. I thought it was done just like it's done on steemit. I tried all I could, but no success, until I asked a fellow user.
8. It's not a must to post daily.
Do take time to create quality posts. A good post attracts good reward
7. Never give up
The post you think is good to you may not be so good to others, as such, don't get discouraged because your post isn't attracting a good reward. Learn from others and work harder.
Remember, when the going gets tough, the tough gets going!
6. Learn to format your post
You may have good points, but when they're hidden among some irrelevant ones, you'll not get what you should. So try highlighting, indenting, quoting, etc., what you should.
5. Don't be concerned about immediate gains
You may not really get rewarded hugely immediately. As you win more users' heart to your blog, you'll enjoy.
4. Don't beg for follower
Some time ago, a user commented on my post saying "great post. I just Upvoted and followed you, please follow me in return" This is not too good. Word harder with your contents, then shall you win followers.
3. Be friendly and socialize
You've got to read, upvote and make contributions via the comment section on other authors' posts. Join some social platform and make your inputs too
2. Don't plagiarize other people's content
When you use other people's work without referencing them, it's called plagiarism, and it's a crime. You could get a negative upvote on such post.
Don't beg for upvote
When you're contents are good, they'll be the ones working for upvotes. Quality posts attract quality upvotes.
Credit to: @tosyne2much, olhaivanytsia7 and blockonomi
Thank you so very much for reading. I'll greatly appreciate your contribution.
Thanks once again. I am Hanniel!