Scorum is pacing towards higher levels of popularity and it is exciting to see a variety of contributions by a large number of scorumers. As, @dsatria initiated the first meet-up of Scorum fans and other members @tdehghani and @phoneinf are already delivering their views/analysis in the form of video logs. With all these physical appearances, if we just add a little bit more to the presentation, it would really catch a lot of attention.
So, i was really enthusiastic to discuss a dedicated t-shirt or sports shirt design idea with my designer friend. She had already visited Scorum through one of my posts and was very excited to play a role in the development of this project. After long discussions about the iconic meanings and fusion of sports, news, articles, conversations and SCR coin, we have come up with 3 cool designs. I shall explain about the logo sections along with a brief introduction of the artistic lady and where to get the design file but, that later..
Let's first have a look at what we got here: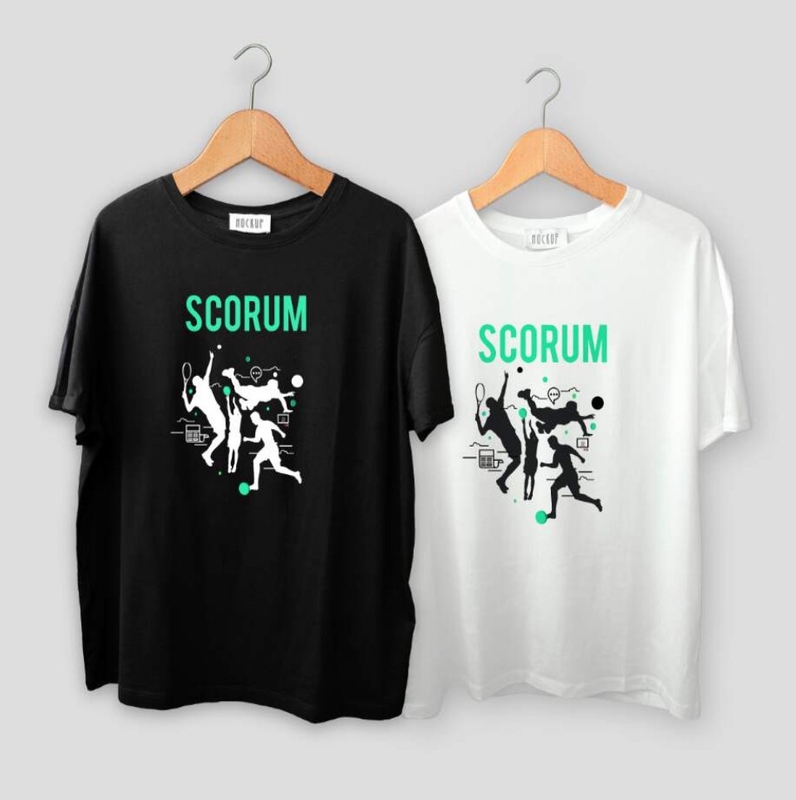 Two designs were optimized for the basic and most commonly used black and white t-shirts, however the idea is to make the contrast design for any dense and bright colors combinations. Zooming in and taking a look at the design only, we have two options:
With Scorum tag below and SCR coin as moon: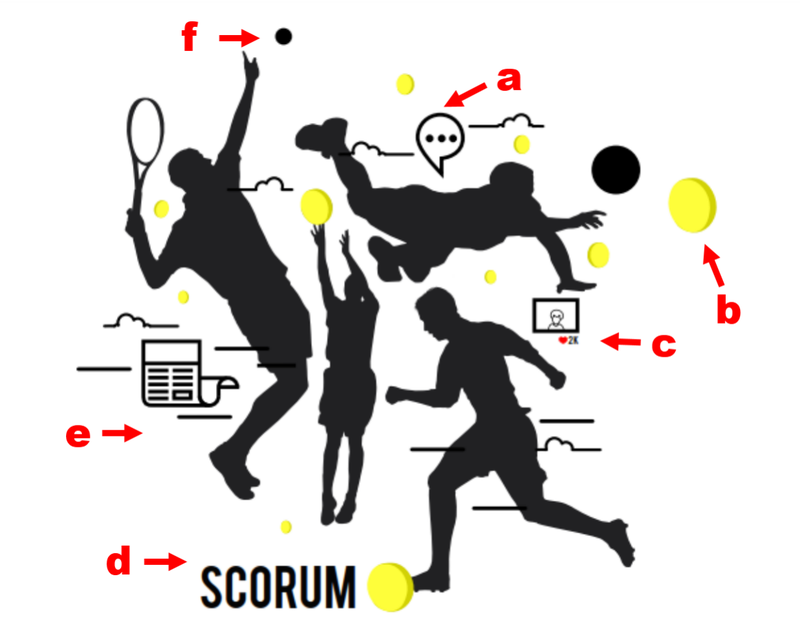 The design was kept as simple as possible and elegant in order to cover a wide range of audience (age and size). Well, you would have got an idea about all the ingredients by now, but just a quick description.
a, Basically, represents user conversation on the platform, and its always high.
b, Represent rewards (SCR or upvotes). Its yellow here for the green background shirt, but in original it is green (as first picture).
c, User's profile indicating the amount of love you are getting. Can be customized upto your own SP.
d, Its an interesting one, the addition here can represent the "pass" (attributed to the friendship by being on the same team) or "goal/score".
e, News, analysis, predictions, anything of that sort.
f, Both dark circles, we tried to represent to the famous moto "To the moon"
2. Scorum tag above and with moon (crescent)
3. If somebody like a bit of overlapping:
Designer:
Meet "Yoselin" from Venezuela, a young designer with a lot of enthusiasm, style and passion for arts and sports. She is recently working for a design/art company in South Korea and is really humble, friendly and calm personality. Hope she is hearing the silent round of applause for the work..
Where to get the design file?
If you have any ideas for the design improvement, we shall like to hear from you.
Which one of them caught your attention?