Good day Scorum users, it's a blissful day from here and I'm glad some of us are still hanging on. While we continue to wait for an update from scorum team as regards the current situation and perhaps latest steps being taken in the project, we can take advantage of the moment to promote scorum on some other crypto platforms that play host to crypto enthusiasts and perhaps sport fans. Scorum's name needs to get out there and new users attracted if we must give a little nudge to the massive adoption we're hoping for.

---
Lots of Sport fans will prefer to make posts here and earn crypto tokens than waste their time on Facebook, WhatsApp groups e.t.c., but first, most of them need to know about a platform like this. We need massive adoption and to a great extent, I think the community have a role to play as well. Yeah, the team's posture towards its community is not commendable especially as regards communication, but we can still in our little ways attract some attention to the platform. In addition to the efforts of @promo.scr initiative and users like @gionalista, @etson etc, I believe we can attract sport writers to the platform if it got more exposure in the right places.
---
While many of us may not be too confident to advise our friends to invest on Scorum now, we can of course get its name out there for those who will be eager to explore their sports passion and still get rewarded with the coins just by making blogs and staying engaged on the Platform. We may continue the
"Post to Mine" as we like, but if we don't make little efforts to create demand for the coin and push for massive adoption, the accumulated coins may take ages to have a reasonable Value, if it ever happens in our life time.

---
Did I Discover Anything?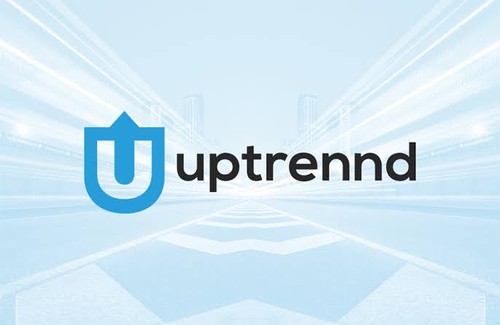 Yah, for a month now or so, I have been using a Crypto inclined blogging platform called Uptrennd. Some of us may have heard about the platform or are probably active users as well. The Platform has its own token called

1UP and it's already on Coinmarketcap.
The platform plays host to crypto enthusiasts all over the world and is on the road to becoming the leading Crypto media platform. Currently, they allow the sharing of Crypto related news from other sites and authors, provided the source of the information is attached to the post. However, those who make "Original Contents" on the platform earn more tokens than those who merely share other authors work.

---
An Opportunity To Promote Scorum Coin and Platform!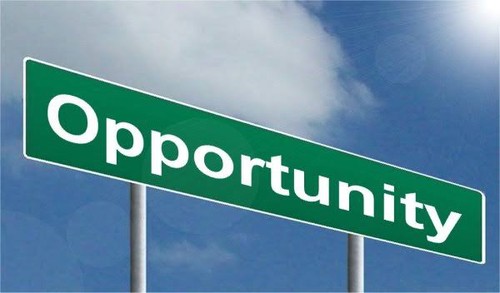 Since it's a platform that plays host to Crypto enthusiasts and lots of new blockchain converts who wants to start earning Crypto Currencies, it sure provides us the leverage to sell the name of Scorum not only to possible Altcoin investors, but to the teeming new crypto enthusiasts and even Sports lovers.

---
So What Have I Tried To Do?
Well, about two weeks ago or thereabout, I made a blog about the scorum platform and perhaps how Sports fans on Uptrennd can expand their crypto empire by exploring their passion and still earn from it. The post got over 300 views as the case may be. What it literally means is that over 300 people got to see the name scorum on the platform just like people talk about Bitcoin, Ethereum and other coins.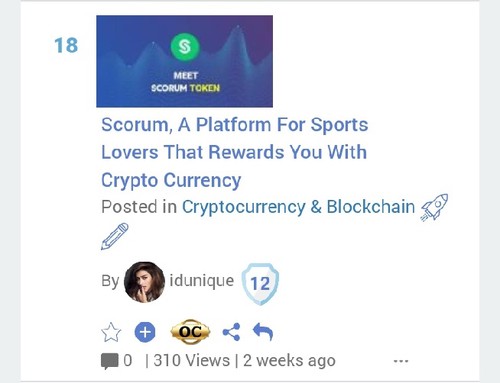 That having been said, I have also been browsing the profile of Scorum users to unearth blogs that talks about scorum which I can share on Uptrennd and attract Users to our site. Few days back, I stumbled upon one of @mikey post about the platform last year or thereabout and had to share it on Uptrennd for more exposure, and of course attach the Link to the author's full blog as occasion demands. The post also got a reasonable view.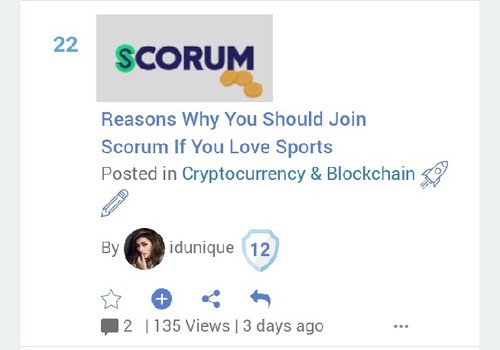 And of course, not too long ago, I also shared Sir @pete blog about who should Secure an account on Scorum, while I also attach the scorum link to the Uptrennd post to attract outsiders to scorum.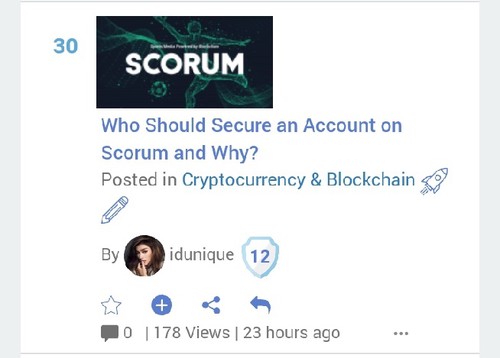 I feel if many people start talking about scorum more often on Uptrennd or platforms that play host to Crypto enthusiasts and to an extent Sport lovers, we will get people to actually check out what's going on here. We can add a little pace to the massive adoption we're hoping for if we work as a community.
What Do You Think?