Hello everyone, and Happy New Year to all the progressive and die-hard Scorumians.
---
The year 2020 has been quite topsy-turvy for every aspect of our human existence irrespective of region, climate, economy, race, or how backward or sophisticated that part of the world is. It is pretty obvious that the economies of the world has been hard hit, however, and surprising as it may seem, the crypto space is doing not too bad. I have seen coins in 2020, with no use case, move from 0% to over a million % before my eyes in a matter of days and still sustained more than half of their values after moon boys had sold off for profits and moved on. Also, Scorum coin has had its fair share of shine, and for some moment, a glimmer of hope enveloped the entire community only for that momentary spell to be dispelled into thin air, just as the way a puff of smoke disappears.
---
I have invested in other platforms with use cases and wonderful economic models in the neighborhood of scorum's. What I noticed, however, is that such platforms aren't doing any better than scorum. Even one such platform is presently changing its entire token into a new one with huge supplies simply because the present economic model and the token supply could not put up with daily rewards and withdrawals. This, in my opinion, is a classical example of Scorum's superior economic model, which is above and beyond the ones I know and is involved with.
---
I took the time to look at the transactions taking place on scorum explorer from 01 December 2020 to 04 January 2021 and these are what I observed.
There were only 7 inflows of transactions from Hotbit of approximately 104,968 SCR coins. @Master Curator and @Palmiklos taking the chunk of the transactions with 33,922 SCR coins and 44,952 SCR coins respectively.
On the other hand, there were about 75 transactions exiting scorum to Hotbit with approximately 149,363 SCR coins in total. Worthy of mention is that 15,036, 16,500, 17,067, and 23,365 SCR coins are the bulk of the transactions while the majority ranges between 10 to 1000 SCR coins.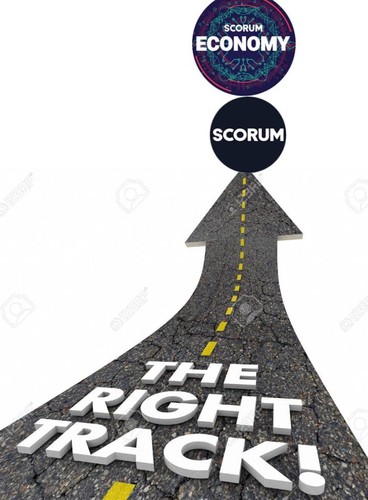 I am not a mathematician or an economist by any means, but I think if we could have a number equaling the transactions flowing into the platform as it is exciting, then your guess is as good as mine if such coins are used in powering up VP's. I am sure the users who are constantly sending Scorum coins to Hotbit have pressing needs that require to be settled especially during this Yuletide season. I just hope that the year 2021 will usher in a different mindset whereby Scorums users will agree not to sell it at sorry prices.
---
And If you are new to this platform and are reading this content, I will suggest that you endeavor to have at least 1k voting power. This can be possible by posting quality content. I am sure some of the old hands on the platform are hovering in the background, curating contents that catch their fancy. If you do not have the patience to write and earn up to 1k Scr coins to power up your voting power or stake it as the case may be, just go over to Hotbit exchange and purchase the coins. You may not have the chance to do so in the near future.

---
I still have hope that scorum will do very well and I think we are on the right track. My opinion is not premised upon any empirical or academic exercise but merely gut feelings that are interspersed with what I observed on the numerous platforms I have been involved in. This is not to mention the fact that Betscorum hasn't picked up the much need activities yet and of course, the assurance that Scorums management is very much around, developing the platform at their own pace as determined by the little resources and personal at their disposal.
---
Finally, I think Scorum's management can do more by involving influencers. As it is, the last influencers we know of, have vanished into oblivion. I may be wrong but the general mindset in the crypto space is that, if influencers are not involved in a project, then that project may not be taken too seriously. The other issue, which has become a recurring decimal is the call for the addition of at least one American sport such as Basketball, or Asian sport such as Cricket.
On New Year's day, we got an update from the management of scorum, and @Alex, in answer to my query on the call for these additions, have given assurances that such are in the offing. But how soon or how laggardly these additions will ensue is what no one knows but the Devs themselves. It is my sincere hope that scorum will be better poised to meet the requirements, accommodate the massive sporting fans and crowds out there in the event that adoption sets in in the near future.
Wishing everyone on scorum the best in this year and beyond.
---
Sincerely @izge.