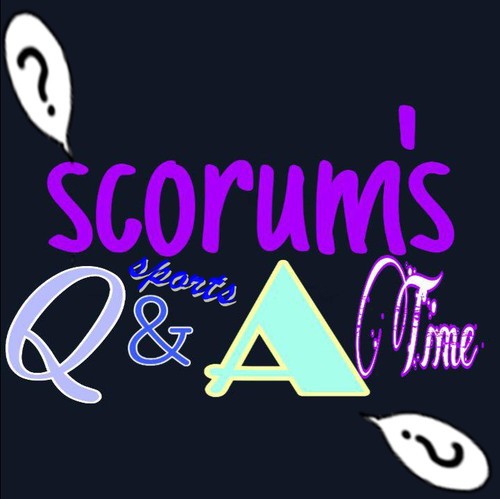 Another Saturday of Scorum's Sports Q & A Time is here again. As always the contestants and winners for each episode sometimes varies, and they can be said to be keen contestants who were serious about their businesses.
.
Interestingly, as each contest progresses, the participants are showing great deal of improvement in the area of getting all their answers right.
.
As you all know, a post is created to announce the winners of the previous contest before a new one comes up on stream. The last announcement can be found here https://scorum.com/en-us/scorum/@izge/winners-of-scorum-s-sports-q-and-a-time-episode-9.
Also, participants who won have had their winnings sent to their respective wallets.
.
Without much ado, below are the questions for contest number 10. Please make sure to read the instructions carefully before you scribble on.
.
QUESTIONS.
.
1. Why do Golfers wear two pairs of pants?
2. At what sports do Waiters do really well?
3. How do Baseball players stay cool?
4. What is an Insects favorite Sport?
5. Who is the youngest winner of a Ladies Singles title in Open Era ?
6. In which year was the first Wimbledon Tournament held?
7. In Sport, what's black, 1 inch thick, 3 inches in diameter, and weighs between 5.5 and 6 ounces?
8. Who is the only Coach to win both Super Bowl and a Rose Bowl ?
9. Which cricketer was even offered the throne of Albania?
.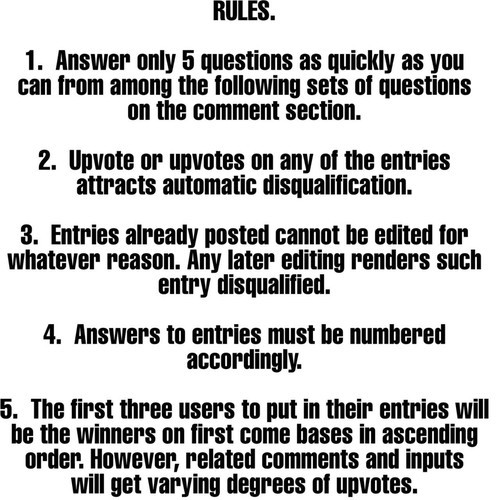 Your Time starts now. Good Luck.
.
MAKE SURE TO BE FAST BUT BE RIGHT.
.
For more information regarding the announcement of Scorum's Sports Q & A Time can be found here please https://scorum.com/en-us/betting/@izge/scorum-s-sports-q-and-a-time.
.
GIST.
.
As we await the turn of events in the crypto world and especially for the almost forgotten Mass Adoption that filled the air waves not too long ago, the other item of discuss is the current state of bitcoins. Some couple of weeks ago, there have been numerous postulations regarding what the price of bitcoins will be in the nearest future.
.
In fact some crypto analysts predicted that bitcoin may attain 100k USD. To be candid, my and other crypto enthusiasts interest and excitement couldn't have been contained, for some among us did made purchases. I for one had introduced a friend to cryptocurrency and have convinced him to buy small amount of bitcoin for a test run.
.
The price of bitcoin did actually moved from less than 10k to almost 15k USD before the descent and the subsequent plumeting to less than 9k. Truth be told, my friend have seen and experienced the volatility of cryptocurrency, the inherent possible loss and the potentiality of making profit at the drop of a Hat.
.
One thing is pretty clear though, i had the presence of mind to point out the risks imvolved and that i am not a financial adviser. I went on also to make it clear that buying bitcoins or any cryptocurrency at that point in time is at his own risk. In the event that things do not go well for him, he is solely responsible for his actions.
.
Well, i dont know how my friend will be feeling right now. I dont know whether the Test Run is a positive one or the opposit. He may or not may be nursing bad energy towards me, but if that were to be so, i really will not blame him. It will be difficult for anyone to invest huge amount of money only to see it loosing value just some couple of weeks later.
.
On the other hand, this is not the first time bitcoins will deep, like the everlasting spring, it always springs up. I can imagine that when it springs back up this time around, there is the possibility of it scaling the 20k USD mark.
.
Sincerely @izge.