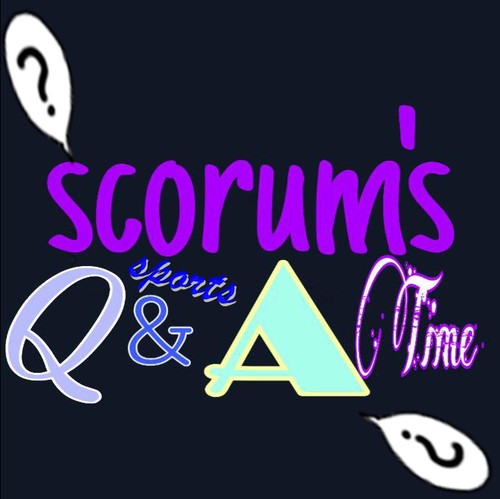 Last week was the first edition of scorums sports Q & A Time. Questions were asked and answers were given while winners have gotten their respective rewards.
The contest is nothing special nor new to the general users on this platform, but just a set of general questions on sports, quizzes, puzzles and current affairs. Anyone is at liberty to participate in Scorum's Sports Q & A Time contest.
The first user to answer five sets of questions gets 25SCR coins; the second user gets 15SCR coins while the third user gets 10SCR coins respectively.
The winners are as follows.
First position. @lawlees
Second Position. @bamamama
Third Position. @donboy65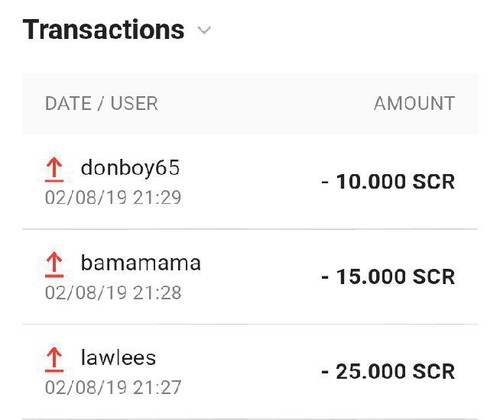 Congratulations to the winners of our first edition of Scorum's Sports Q & A Time.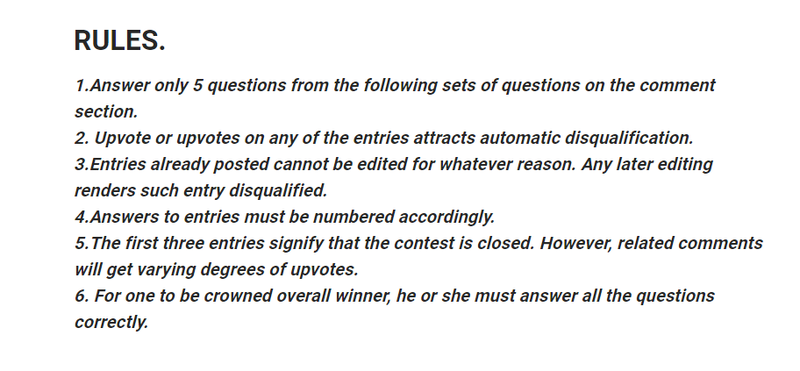 This Episodes questions are as follows.
Between Messi and Ronaldo, who has the highest overall club trophies? How many are there?
2. Which athlete is referred to as "the peoples champion"?
3. What is the name of a wrestling reality tournament which the winner gets a contract and one million dollar?
4. which is the sport where you could be out "leg before wicket" or "hit a six"?

5. Which NBA player had the best rookie ever?
6. US baseball star, Babe Ruth played for Boston Red Sox, New York Yankees and which other team?
7. Which two male Tennis players have the most Wimbledon singles titles, Seven each?
8. What happens.... Once in lacrosse, twice in football but never in baseball?
YOUR TIME STARTS NOW. GOOD LUCK.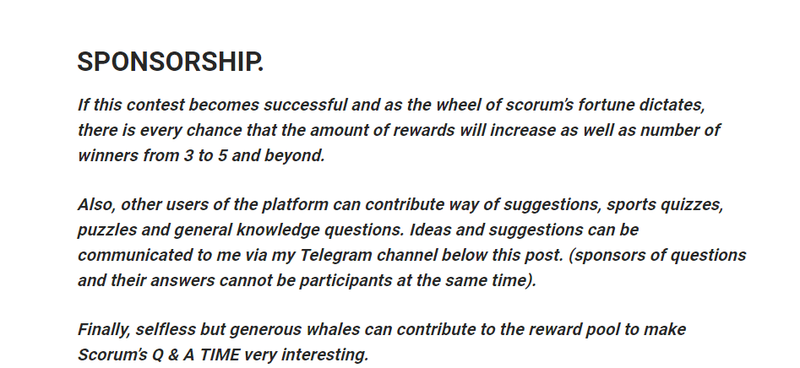 SCORUM'S SPORTS Q & A TIME TELEGRAM CHANNEL @ https://t.me/joinchat/AAAAAFUcrU8hToy5VI5E5w
Sincerely @izge