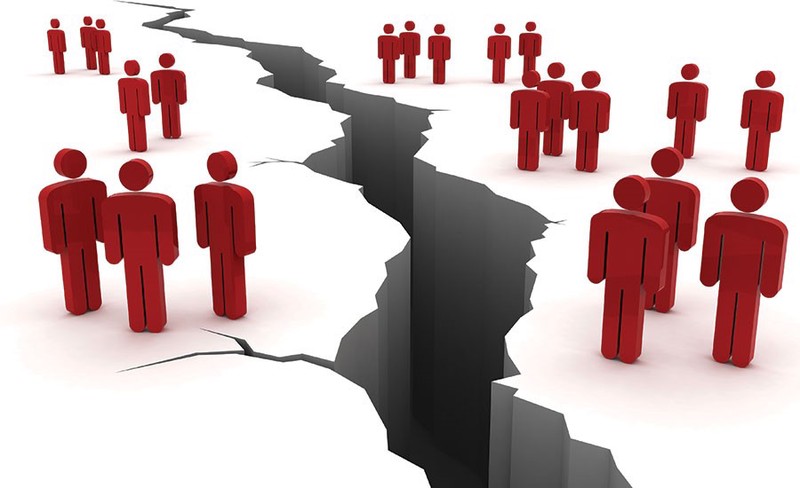 FIRST OF ALL, I AM NOT AVERSE TO CHANGE OR CHANGES THAT WILL EFFECT SCORUM IN A POSITIVE WAY. IF CREATING DIFFERENT DOMAINS IS THE BEST IDEA THE TEAM CAN COME WITH AT THIS CRITICAL MOMENT, THEN SO BE IT.
But right now i am a little bit skeptical about the splitting of the scorum platform into multiple domains. I believe that we do have different sub platforms withing the platform itself, and i am not sure whether they have been able to attain the desired impact for which they were meant for, this is so because virtually, everyone comes to the main platform to post and interact. For example, ScorumAfrica in my opinion is not a success. This may or may not be the same for others, but that is left for them to say so.
Is the management trying to say that the lack of success of scorum may be attributed to the present joint venture of sports blogging and sports betting? How sure are they that if that is done, it is going to attract the kind of growth we experienced at the beginning? Is the slow pace of things on the platform not attributed to the fact that scorum was launched at the wrong time in the history of cryptocurrency and the hit most cryptos took in recent times? Remember that, Betting has always feature in the advert alongside the sport blogging before and after ICO, and the response from the general public was impressive up to a point.
It may be true that some people, organizations or countries will be averse to having anything to do with betting/gambling, but the question is, do they constitute the significant number that will change the fortunes of scorum? will the creation of separate domains bring about massive influx from non gambling/betting states in America that hitherto did not join scorum or China that have no much scruples regarding betting/gambling? Nigeria for example is one country that will be the first to criticize or shun betting/gambling due because it's very 'religious' nature, yet there are no cities of the 36 states including the federal capital Abuja, where betting centers are not found in major streets and roads. In fact, new betting sites are coming up now and again, such that there are a minimum of 20 betting sites and counting. At the rate at which Nigerians are getting interested in betting, if care is not taken, there will be betting sites and centers more than the present crop of Churches and Mosques in Nigeria before long. :D.
I remember the jubilation when scorumbet was launched, most of us were of the opinion that that was the beginning of our breakthroughs. (what happened? that is a story for another day). I don't know about other non bettors, but as for me, i am gradually becoming a convert by the day, this can only be ascribed to the fact that i see betting posts on daily bases on the main platform. If the future of the platform is mainly dependent on scorumbet as was put forward by certain users including @vlad in subtle a subtle way, then i am willing to make compromises here and there for my personal gains. (I don't know about you). :D.
Yes the team have expressed lack of adequate funds to engage in massive publicity for the platform, but what real efforts have they made on their part to promote scorum on social media handles? How much does it cost to sponsor a page on Facebook that has up to a billion registered members? Yes some of us have agreed to continue to advertise scorum in our own ways no doubt, but one cannot deny the fact that when the management gets involve, it will ginger us the more, and convince doubters to join in in the promotion and registration. If Charity begins at home as they say, what is the user base of scorumians in Belarus, Russia, Ukraine and the surrounding states? Unless of course their case may be blamed on the "prophet has no honor in his country", there should be an impressive number of scorum mass adoption at home.
There are so many things to point out, but i will like to mention that it is too early to bring about some kind of dichotomy at the moment, if the project is earmarked to reach its potential in about 5 years, in my opinion we still have time to promote scorum to ends of the earth. Also, it is pretty clear that the much awaited CRYPTOCURRENCY MASS ADOPTION has not set in yet, if that were to happen and scorum remains in the dull-drums, perhaps that will be the time. Betting or no betting, blogging or no blogging, with the right approach, membership registration and retaining will not be a problem when the right strategies are employed.
Creating different domains is no different from a struggling parent who builds separate houses for his children to go and and survive on their own when they are still lacking in certain requisite attributes.
SO, LET THE CENTRALIZED SPORTSBOOK BE LAUNCHED, LET OTHER UPDATES COME, LET MORE SPORTS BE ADDED TO SCORUMBET, LET US CONTINUE TO PROMOTE SCORUM ON OUR DIFFERENT SOCIAL MEDIA HANDLES, BUY MORE SCORUM COINS, HODL THE MORE, PRODUCE QUALITY POSTS, BET MORE, PRAY HARD AND WITH A LITTLE BIT OF LUCK, WHO KNOWS.........?
NB.
This is to notify you that it was brought to my attention by @pete that the wrong impression created by my post that it was the devs who proffered the idea to him is not correct. According to him, the idea was brought about by other users. hear him :-
Just to be clear, it was not the dev team's idea to split the domains, that was suggested by users and they wanted to gauge the community on the idea. It was not their original intention to do so, but if the community felt strongly that it was the right direction to go then they wanted everyone to know that they are listening. @pete.
Sincerely @izge.