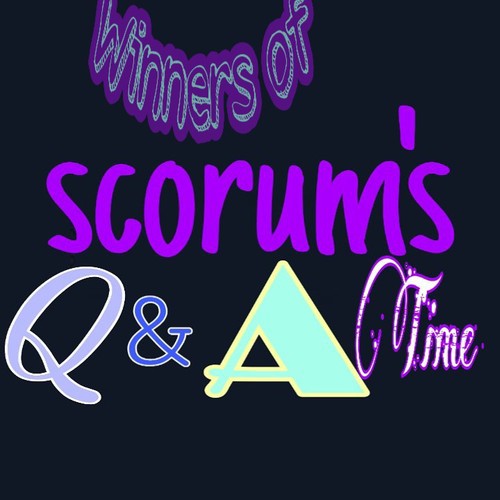 For every Episode of Scorum's Q & A Time, i make a post to announce the successful winners among the numerous participants.
.
The announcement usually comes after 3 or 4 days when the 3 available spots/positions have been claimed, or when no one wants to put in his or her own entry. In addition, i also make sure that before any announcement, the necessary payments to respective wallets of winners have been concluded.
.
Today, we have a new winner in the person of @akudozen. Interestingly, the winner is participating in the contest for the first time. Although he has not gotten all the answers correctly, @mikey the next user to put in his entry also got 4 out of the 5 questions he attempted.
.
@mikey who is one of the best bloggers on this platform is also partaking in this contest for the first time. It was quite modest of him to grace Scorum"s Sports Q & A Time, Episode 6 with his presence. I do hope that others in his category on the platform will participate in future contest in other to make it the more exciting.
.
Below is the list of winners who participated in SSQA EPISODE 6, and their respective scr coins sent to them successfully.
.
1. First Place @akudozen,
2. Second Place @mikey,
3. Third Place @me-sarriball.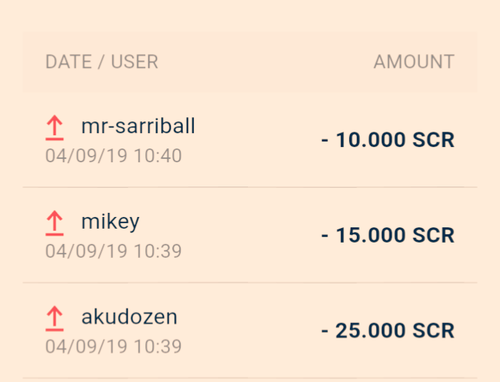 .
The answers to contest #6 are provided below for the purpose of enlightenment and clarification.

.
1. A bad place to be is between me and the ..... ? Answer:- BALL.
.
2. 8 minutes is the maximum limit to look for a lost ball in golf. True or False? Answer:- FALSE. (5 is the maximum limit).
.
3. Which athlete said "it is not about Money, but it is about what you can achieve in the pitch? Answer:- RONALDINHO.
.
4. If you were in a swimming competition in the ocean and a big Alligator attacked you, What should you do? Answer:- NOTHING! (Because there are no alligator s in the Ocean).
.
5. What do Hockey players and Magicians have in common? Answer:- THEY BOTH PERFORM HAT TRICKS.
.
6. With which game does Davies Cup associated with? Answer:- LOWN TENNIS
.
7. How many NBA Championship did Michael Jordan win with the Chicago Bulls? Answer:- 6
.
8. In what year and which athlete was the first to defeat Mohammed Ali? Answers:- In 1971, By JOE FRAZIER.
.
9. Who is NFL's all time leading rusher? Answer:- EMMITT SMITH of Dallas Cowboys with 18,355 yards.
.
Congratulations to the winners and for those who participated.
.
Users who will be interested in future contest are advised to keenly watch this space especially on Saturdays. (However, there is no specific time for posting the contest though).
.
Sincerely @izge.