If you already read the ebook and you are a subscriber of my cryptocurrency blog then you dont need to do anything.
If you are not if you get the ebook before the new post hits the blog (and mailing goes out with info about the giveaway to chosen users) then you will have a chance in the raffle.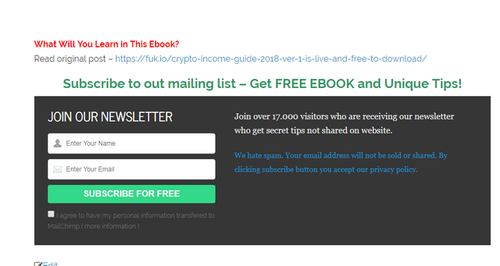 The ebook is for people that have Bitcoin or crypto but needs no tech info. Its about ways to multiply cryptos in some ways you may not know even if you are oldschool in crypto ie getting shares in Bitcoin exchanges paid weekly etc.

You can also get it from https://cryptoincomeguide.com/