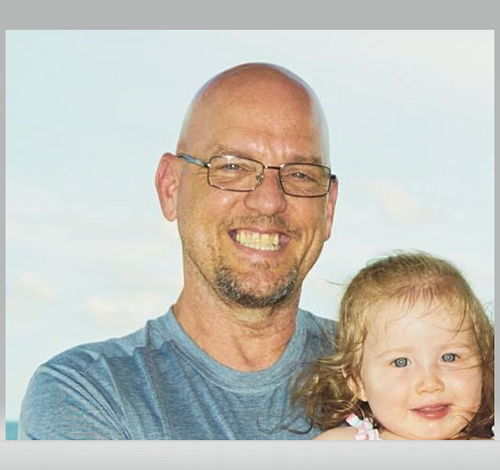 I was very competitive in all sports. I mean, not at a professional level of course. But I could do it all. I am about 6ft (183 cm for you euro peeps) and about 195lbs (88 kg). Even though I am 61 years old, I am not walking around with a cane. I won't ever be fast again, but my knees don't hurt when I walk. I don't have back problems either.

It is a good thing too. I have some land that needs taken care of. About 9 acres. Look: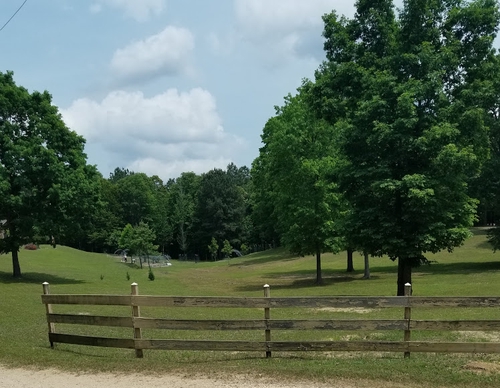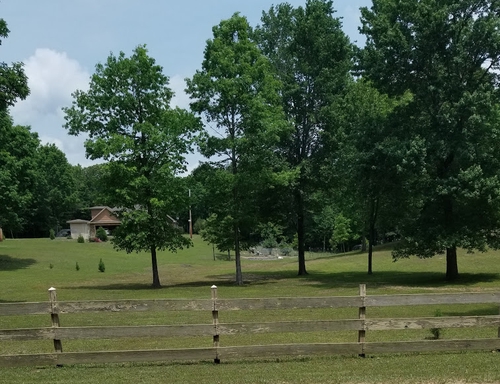 This is my life now. I go to work, take care of my grandchild whenever I am asked and looking forward to retirement on my acres of beautiful land. Half trees, half grass. It gives me something to do when I am not working 7 days a week.

When I have time, I go to my computer and get involved in Steemit and now Scorum. I prefer online activity versus face to face. Not that I can't socialize. I can. But I prefer not to. This is as close to most people as I want to get, most of the time.
I retired from the Air Force in 1995. I tried to get away from government service. Did for awhile after I left them. Tried a few different things. Nothing seem to fit me. So things got bad enough I applied for another government job. I work for the VA now. Been there almost 16 years. So if everything works out and the US government doesn't run out of money or other stupid things, I may be able to have a decent retirement in a few years. I am looking forward to that day, let me tell you.
Enough of that. On to sports. The reason we are here. I am a big Arkansas Razorback fan. I also love college sports of all types. Young people, giving it their all for family and team. Ah, to be young and beautiful and clueless about life again. Most don't know how good they have it.

I also love to watch all things in the Olympics. Granted it only comes around every couple of years. However, I like to watch all the obscure sports that you don't see very often, unless it is on a big stage like the Olympics. Badminton, trampoline, race walking, air pistol, handball, canoe slalom, pentathlon, BMX racing and even sailing. Those are just the summer Olympics.
For the winter Olympics, you have such sports as curling, snowboarding, nordic combined, luge, short track speed skating and biathlon, among others. These type of events require dedication, hard training and pay very little money in professional events, if they even have any pro teams. This is the what sports are about. Trying to be the best at something, without expecting a big payday when you can no longer perform at that level.
This year, I am going to try my hand at NFL football. I have signed up for an NFL contest sponsored by @thebull, Jeff Johnson. He is giving away some SCR, so check him out. I have not been watching the NFL in the last couple of years. The league was becoming prima donna's. To tell the truth, they were losing fans with their actions. I will give them another chance this year, because they are great athletes, playing a great game.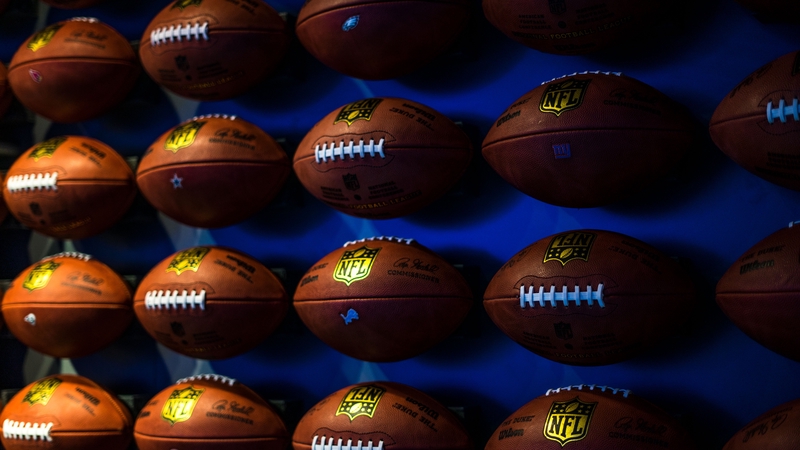 So, with those being my main interests, I hope to be able to give a fans perspective on some Razorback games, including baseball, basketball and football. I occasionally will also tackle some MMA action along with the aforementioned NFL action. Looking forward to reading all the interesting stories from the world of sports. This should be fun.