By MARC MALKOSKIE
Press Enterprise Writer
BLOOMSBURG — Alex Findura has been the stoic face of the Marines at more than 500 funerals.
Compared to that, going back to school in his mid-20s while playing football for Bloomsburg University is relatively easy.
Findura has taken a meandering path to becoming a defensive lineman for the Huskies that's included playing at Georgia State before a five-year stint as a body bearer in the Marines.
Findura graduated from Woodland High School in Cartersville, Ga., in 2010, where his standout senior football season led to a full scholarship offer from nearby Division I Georgia State University while also drawing looks from big schools such as Alabama, Bowling Green, and Troy, among others.
After completing his redshirt freshman year at Georgia State under football legend Bill Curry, Findura was set to see some serious playing time in the upcoming season entering training camp.
However, Findura was also eager to follow in the footsteps of several family members and begin serving our country, enlisting in the Marines with intentions to become an infantryman.
His father and maternal grandfather both served in the Navy, and his paternal grandfather was part of an Army tank battalion in the Vitenam War, so the inspiration was there for Findura.
"I was going through school and was struggling a bit to meet the (educational) standards of a student-athlete," Findura said. "My whole family had a military background. I always wanted to be like them, so I just felt like it was the right time."
Findura was initially put through an intensive seven-month boot camp in Washington D.C., often having to train for 24 straight hours.
"Boot camp was definitely a big challenge, both mentally and physically," Findura said. "The biggest adjustments I had to make were with my body and how I acted. My parents definitely noticed that."
While there, Findura was among a small group of Marines selected out of approximately 600 people to take honor guard positions, meaning he would try out to be a body bearer.
According to an Athletes of Valor article, "to even be considered for the body bearer position, (Findura) first had to pass a physical test which included 10 reps of 125-pound curls, 10 reps of military shoulder press at 135 pounds, 10 reps of 225-pound bench presses, and 10 reps of 315-pound squats."
But after passing the test and various levels of training, Findura was chosen for the elite group. In that role, he attended 500 military funerals for both veterans and active duty members that died in combat.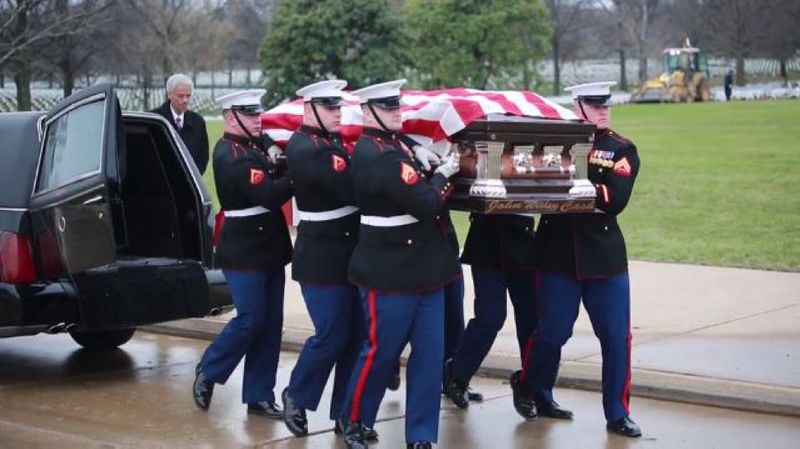 The ceremonies he took part in weren't only at barracks. Many of the funerals Findura took part in were at Arlington National Cemetery in Virginia. He even traveled abroad for several ceremonies upon request.
Just halfway through his service at the barracks, Findura made it to senior folder, the highest possible position.
Perhaps Findura's biggest ceremony was that of Marine Corps General Carl Mundy Jr., whose 42 years of service included the Vietnam War.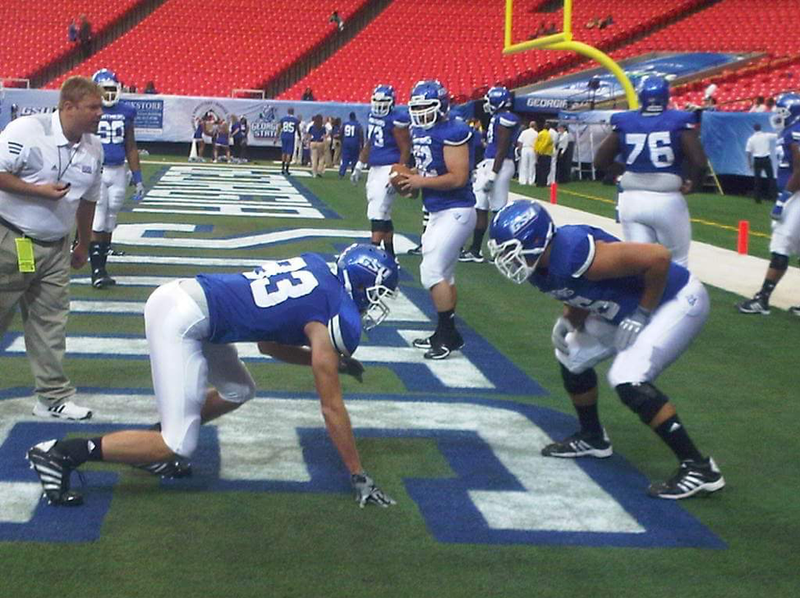 After his service, Findura had a stint as a security guard at what is now the Capital One Arena in Washington D.C., and even tried out for an arena football team.
But Findura, who's studying business management at BU, always knew he should return to school to earn a degree. Enter Athletes of Valor, a platform whose mission is to help veterans transition from service to professional careers by leveraging the power of collegiate sports.
Soon after signing up in November 2016, Findura's profile caught the attention of Bloomsburg University coach Paul Darragh.
"We were contacted by Athletes of Valor, and Alex was one of the first guys they recommended to us," Darragh said. "We knew it was a good idea. Alex obviously fit the profile, and we knew he was a great football player since he got a full-ride from Georgia State. Plus we already had Eric Schwartz on our team at that time."
Schwartz, a 2018 graduate, was a starting defensive back for the Huskies, but not before also serving in the Marine Corps, having been deployed to Afghanistan as well as the Mediterranean Sea.
Findura, who originally came to Bloomsburg as a tight end, now primarily rotates in as a defensive end. But his strength and versatility also allows him to move inside to defensive tackle when needed. He recorded a career-high 10 tackles against West Chester, the now-No. 9 Division-II team in the nation, back in early October.
Despite being a natural leader due to his age and resumé, Findura, a very humble 26-year old sophomore, doesn't talk about his experiences unless asked about them.
"If you'd want to hear his stories, you'd have to ask him," Darragh said. "He won't bring them up at random."
However, Findura is appreciative when coaches and fellow teammates ask about his experiences.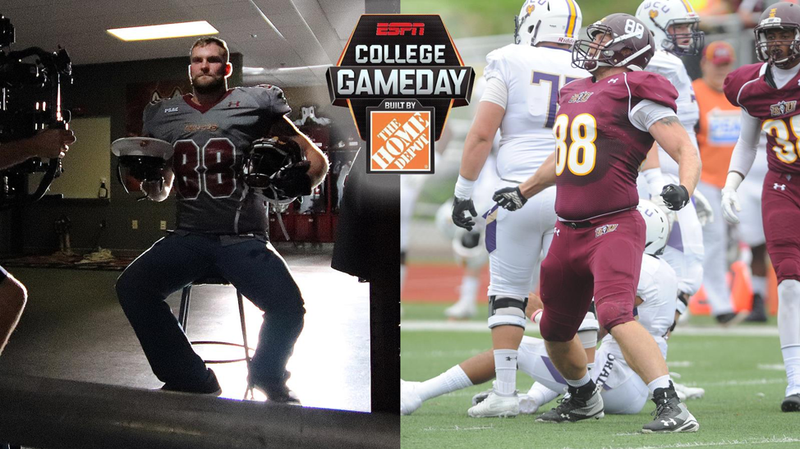 "When I first came here (to Bloomsburg), the age thing stuck out more at first. Not everyone knew my background," said Findura, who was interviewed by ESPN's "College GameDay" this week in advance of a road game against California. "Some people would ask different things here and there and I'd tell them about it. It gives me a lot of pride."
Marc Malkoskie covers sports for the Press Enterprise. He may be reached at (570)387-1234, ext. 1339 or by email at sports@pressenterprise.net. Follow him on Twitter at @mmalkoskie.