Sometimes, for guys like me who are relatively new in Scorum and worse still a novice to cryptocurrency as at when I joined Scorum, these developments behind the scenes can almost look mysterious. It therefore behoves on me to search and copiously take in knowledge on this field.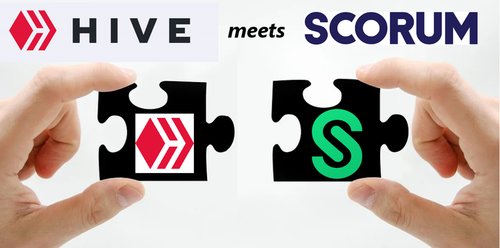 One member who often volunteers help remains Mr @Pete, and straightaway his response forms the bulk of answers to the above question cum post title.
So let's journey into the answers. In the near future Scorum's plan is to start on-boarding igamers from all over the world who want to play not only Aviator(our new NFT design), but also many of the current games on Web 2 fiat P2E gaming sites as these existing companies convert their games for NFT and crypto use. Scorum will make such game conversions easy so that all of the existing fiat oriented P2E games that you can currently play online or on your phone may soon be accessing the Scorum blockchain in order for the players to purchase or earn NFT's and SCR. So they will either be able to store their crypto inside the game on the site that they use, or they will have the option to open up a full Scorum account to store their assets in a Scorum wallet.
The partnership with Hive allows them to also benefit from this onboarding process and share a new level of adoption through these new Scorum integrations.
As far as sharing applications, this will be accomplished via the cross chain bridge. When they use Scorum applications that will mean using SCR that bridged over to Hive and became the Hive version of SCR operating on the Hive blockchain. The original SCR will be held in a special wallet in reserve until the Hive version of SCR comes back across the bridge to the Scorum blockchain. The Hive version of SCR will then be reserved in a special wallet on the Hive side until it is needed again.
From the above discourse it can therefore be seen that SCR will be able to pass back and forth across the bridge but the maximum supply of SCR will never change. It is intended that this flow of bridged tokens is so seamless that Scorum members will be able to use Hive apps and vice-versa without giving it a second thought.
Long may great initiatives continue to be churned out and actualized in Scorum.
Cheers