I have many athletes that amaze me by their superior athletic abilities. For this post, I would like to highlight my favorite athlete who plays for the New England Patriots. His name is Thomas Edward Patrick Brady Jr. or Tom Brady for short! He plays in the Quarter-Back (QB) position. For non-football fans, the QB is an all-important position to start the offensive plays in the National Football League (NFL).
I will be honest. It took me a while to start getting used to NCAA and NFL football. For about 3-4 years, I didn't know the rules, and why there was a weird system of goal points like 7 (for touchdowns and field goal) and 3 for (shooting a field goal without a touchdown). The first Super Bowl that I took interest in and watched along with my friends was the 2007 Season. Tom Brady led the Patriots to a perfect 16-0 season. It was the first time that it happened, and if you know anything about sports, going undefeated is an unparalleled achievement and is so rare. This kind of season compares with the likes of Arsenal going undefeated in their 2003-04 EPL Season.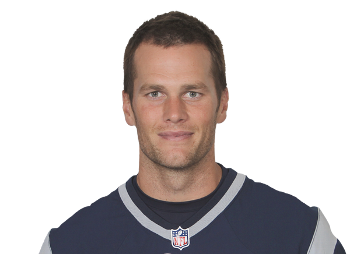 So, why do I like Tom Brady so much? I will lay out 4 reasons:

1 - He is A CHAMPION
Tom Brady has won 5 Superbowls. Winning 1 Superbowl is a remarkable feat which few players in the NFL get to experience. He has a Superbowl ring for each finger of his hand. This is not even counting the 3 Superbowls where he lost, and those 3 final games could have gone Patriots' way. Beating all odds, he just loves to WIN and it's his winning mentality that separates him from the rest.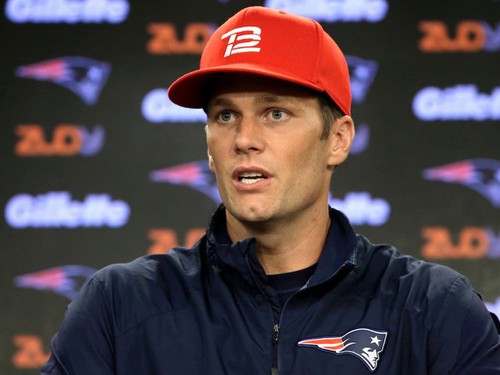 2 - He is CONSISTENT
Tom Brady has a strong work ethic and players around him respect him and look up to him. He works really hard and looks for innovations in his training methods during the off-season. His teammates know that he is going to make that throw and they need to step up and catch those balls. Tom doesn't look at his past laurels and rest on them. What is intriguing is that he can play with pretty much any group of players that surrounds him. This could be just New England's style of play where the names don't matter but the system. But Tom delivers. Whether it's Wes Welker or Rob Gronkowski, he brings out the best from all sorts of players. He is just consistent in setting the expectations of a championship-calibre team.
3 - He is STILL PLAYING
Tom Brady is 41 years old. 41! And he is still playing, throwing balls, taking sacks and getting back up! That is so difficult to be playing at the highest level for so long and still maintain your physical fitness. In one of his latest documentary, he did not give a year for his retirement because he is hungry for more and wants to go win another Superbowl. Many NFL players don't last a couple of years and for those who do, they don't play for as long as how many years Tom has been playing.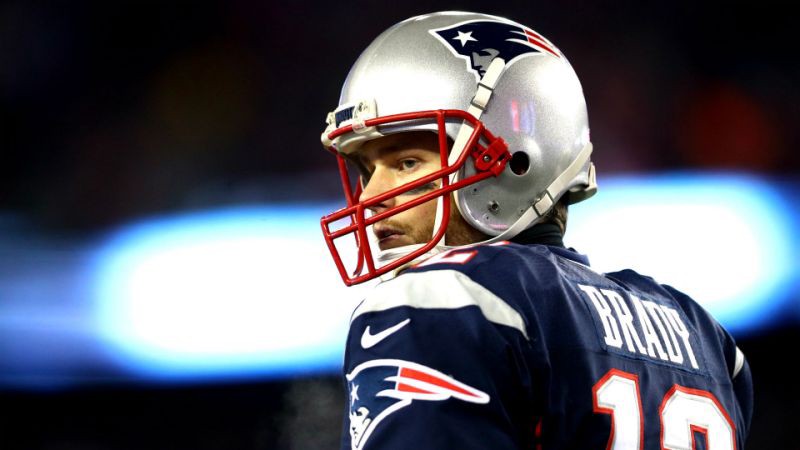 4 - He is INSPIRING
You would think that a player like Tom Brady would have been a Round 1 draft pick from college or the Heisman winner looking solely at his NFL performances. But that was not case. During the 2000 NFL draft, he was pick #199 in the 6th round! In college, he played for the University of Michigan Wolverines and started NFL with the New England Patriots where he stayed all his life. This shows that anyone can succeed in sports and you just have to work really hard day in and day out. Kids and adults can both appreciate the value of hard work, determination and the will to succeed as demonstrated by Tom Brady.
I look forward to Tom Brady's remaining years in the NFL. We are fortunate to see him play.
Photo Sources:
1 - http://a.espncdn.com/combiner/i?img=/i/headshots/nfl/players/full/2330.png&w=350&h=254
2 - https://amp.businessinsider.com/images/5a469573b0bcd5331a8b765d-750-563.jpg
3 - https://s.yimg.com/ny/api/res/1.2/c3uvze85gP.TBIOw9URDrA--~A/YXBwaWQ9aGlnaGxhbmRlcjtzbT0xO3c9ODAw/http://media.zenfs.com/en-GB/homerun/article.sportingnews.com/5085adb2e159aaec1cbb2ff7116f49d7