We are doing more and more to promote Scorum and its community also outside the platform. For this reason, the project of a TV on Youtube was born, where the voice of this "Sports Revolution" could be spread beyond our confines.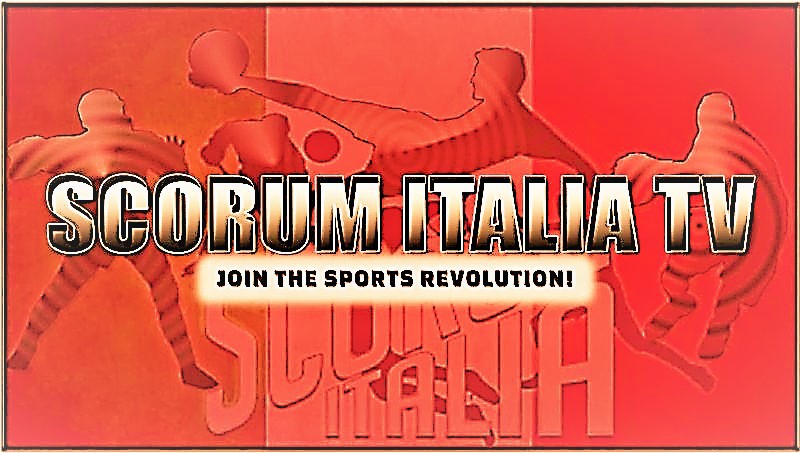 A project conceived and coordinated by the Scorum-Italia Witness Team, a project that was born recently and needs time to make its way in such a competitive environment as Youtube, but we are working on it...
For this reason, we absolutely need the support of everyone.
Subscribe to the Channel and we recommend you to break through the Like button!
But, back to the post, during these months, various formats were born, created and managed by @dexpartacus, @voiceoff, @frafiomatale and @spiceboyz, our FAB FOUR.

Gradually we grow up and learn, also because we are not professional youtubers.
We are taking one step at a time, like that we are going to illustrate.
We are talking about the new covers, with which we want to give verve and dynamism to our Channel!
@voiceoff took care of setting up and making one for each of our initiatives.
So, we also take the opportunity to make a small summary about the programs currently active and in planning on SCORUM ITALIA TV.
---

Two men and a Lady
@frafiomatale and @spiceboyz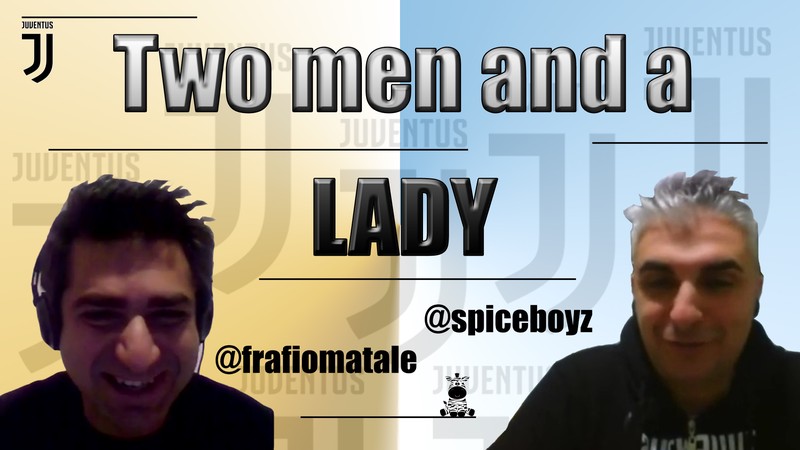 The review managed by our two great Juventus supporters, in which they talk about the Old Lady, as the Italian team is called.
News, comments and analysis: a regular appointment that is repeated after each Serie A League round. Clearly, much appreciated by those who love Juve, a little 'less appreciated by others...

---
Scorum Italia TG
@frafiomatale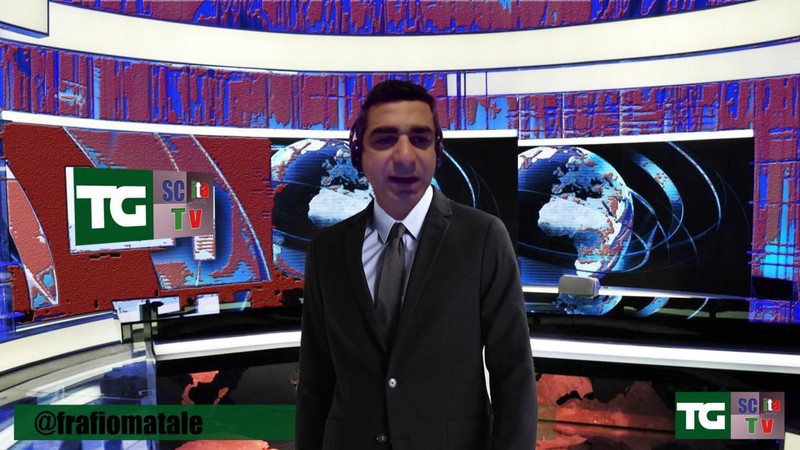 Our @frafiomatale could have been a great sports journalist and we wish him to be able to become one.
Meanwhile, he enjoys making his TG from the Scorum Italia TV studio, with a pair of random headphones and a slightly bloated face!
---
Chess lessons
@voiceoff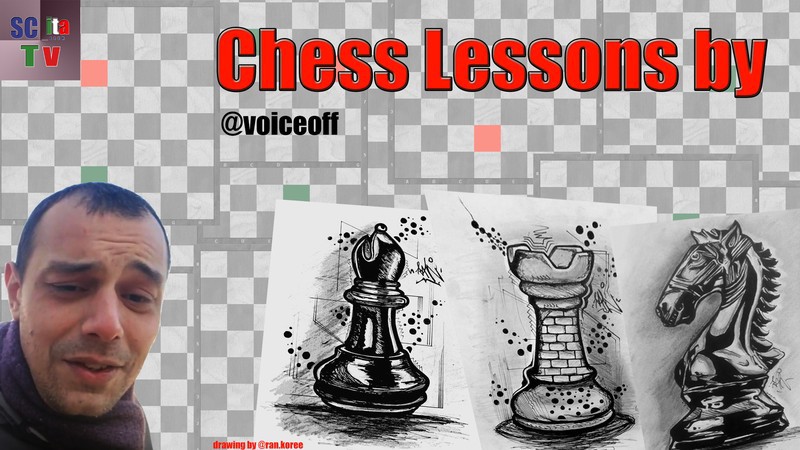 Advice, tips and secrets of the game of chess.
@voiceoff uses his knowledge to help those who are not yet very experienced in acquiring the fundamentals and those who are already on a good level, to improve their game strategies.
Beautiful drawings by @ran.koree, used in the cover image.
---
Betting Time on BetScorum
@dexpartacus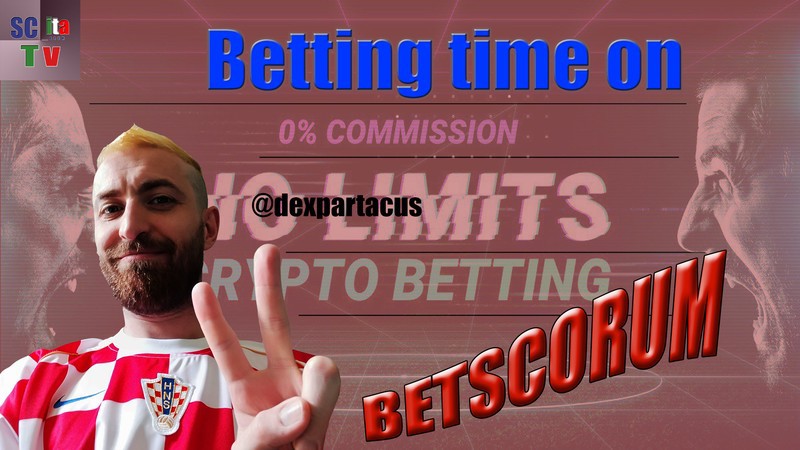 Here is the first of the two programs managed by @dexpartacus, this one is on betting and for the promotion of the Betscorum platform, a beautiful reality of our community that we hope will prosper more and more in the future!
Note the incredible resemblance to Brozovic, and not just for the shirt...Brozocus, Dexbrozocus, Dexsbronzovic, you decide!

---
Meet...
@dexpartacus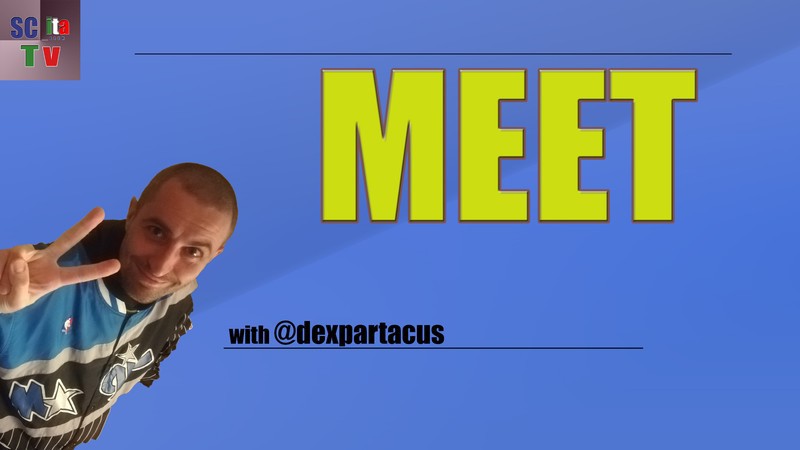 This cover is a bit 'empty, as you can see, but it's because the space is necessary to write the name of the guest of the day.
In this format, in fact @dexpartacus turns the spotlight on one of the users of our community.
---
Not too seriously
@frafiomatale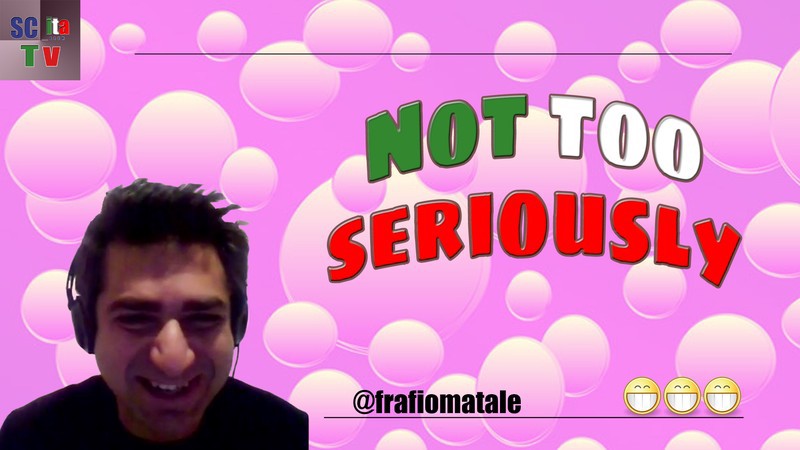 Another program conducted by our Director!
Now, with the memes that are found in various social networks, every round is a hoot. The genius of the web is set in motion and the attentive and ironic Franco accompanies us in the meanders of this comedy, sometimes light, sometimes at the vitriol, but always fun!
---
Ok, that's all for now.
If you like the work we are doing, help us to grow more and more and to spread the Scorum renown.
Subscribe to the Channel and let us know what is your favorite program.

Greetings and see you soon!
---

Scorum-Italia is the italian Witness Scorum Team
Walk the Scorum road with us!!
You can find our intro post here
For voting your witnesses, go to https://guiltyparties.com/scorum/
Enter your account name and key, then click on the box corresponding to the chosen witness. You have a total of 30 votes available.
JOIN OUR DISCORD SERVER HERE