In parallel with the development of the full suite of Scorum services our team continues working on the betterment of the Scorum Blog. With an every update we are listening to your suggestions and taking them into account. Today's update is no exclusion. Here are a few things worth of your attention.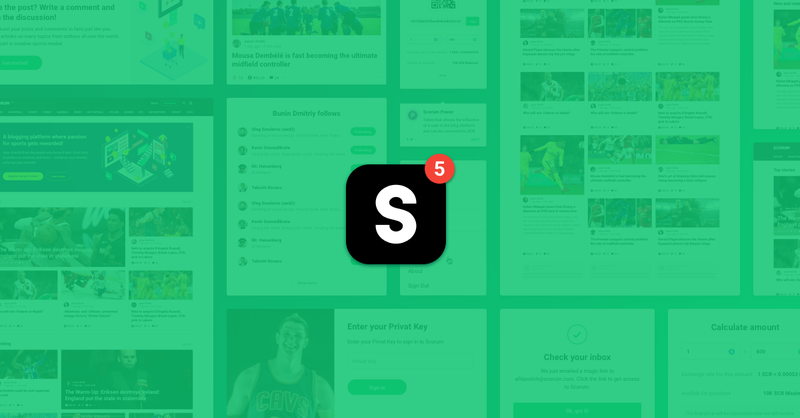 Plagiarism improvements
The obligatory uniqueness check was launched in beta with the last update and we keep on introducing changes and improve it. Many writers pointed out the problem of quoting and publishing some parts of content that are repetitive, with the 80-100% margin it was not always easy to get 100% rewards. We have decided to expand the range and now writers will receive 100% rewards for 60-100% original posts.
Advertising platform
We are ready to start testing advertisement for companies, startups and brands on Scorum Blog. Beta promotions will appear around the platform after the update.
Minor updates
Many of the changes for this updates were done under the hood. We continue to fix bugs across multiple browsers, for example profile images bug, improved uploading photos functionality and so on. Drafts in your profile will now be reflected only on the domain they were created on. For example, after creating draft on scorum.com you wont see it on any other domains except .com. Among the small fixes now writers cannot also add the same tag as the category they select for their post.
Scorum Activities
This autumn we are going to sponsor and attend several events where Scorum project will be presented to a wide audience. On October 17 we are going to attend the Crypto Games Conference in Minsk where we will present how Scorum is going to change the world of sports betting. Also meet us on SteemFest in Krakow on November 7-11. We are one of the key sponsors and provide the opportunity for Plankton tickets with 50% deduction from regular price. We'd love to meet more Scorum fans at these events and more to be announced soon.
Thank you all for the support and your contribution to the Scorum development!