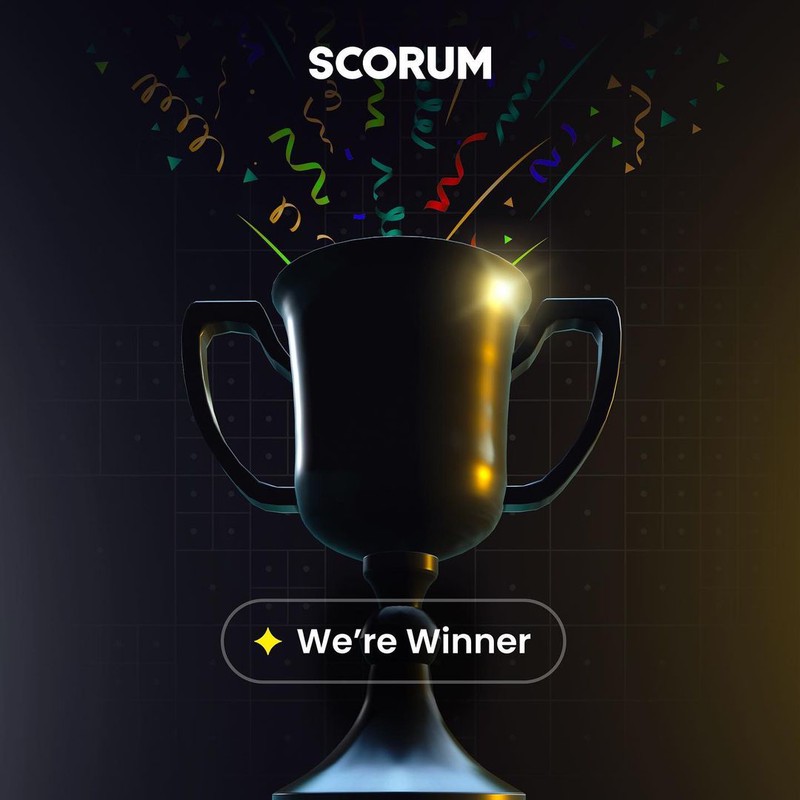 Starting this year, we can officially say that Scorum is the BEST STARTUP by HackerNoon 2021!
But let's look a little deeper and find out some interesting facts about our company.
10 facts about Scorum:
1️⃣ Scorum is a growing IT product company.
2️⃣ Our company was founded in August 2017.
3️⃣ We develop AI powered high-load B2B products.
4️⃣ Our company employs people from different countries (so to speak, from all over the world 🌍).
5️⃣ Today we have 70 talents: 18 women and 52 men.
6️⃣ We work remotely and from the office.
7️⃣ Based on points 5 and 6, most of our corporate events take place online 💻..
8️⃣ 80% of our team are senior specialists.
9️⃣ We have 7 key projects.
🔟 Our 2021 eNPS is 88%.
Our company brings together highly qualified specialists in all necessary areas in order to end up with our products that are competitive in the market and are user-friendly. You can read more about all of our products on our LinkedIn and Instagram.
Our work is based on 6 values:
Stay flexible 🤸
Speak honestly 🗣
Increase expertise 📈
Emit kindness 🫂
Play smart 🚀
Seize opportunity 🧑‍💻
Scorum is not only about games and bets, it is a big friendly community where everybody can find help and support.