We should know that now SCORUM have over 30000+ users.They all have their own opinions about Scorum.But all the user opinions is not same.There are many kinds of user in SCORUM.According to many users SCORUM is the best.Also according to some people scorum is the worst.For that reason i have talked some active and great users of Scorum and collected their opinion about Scorum.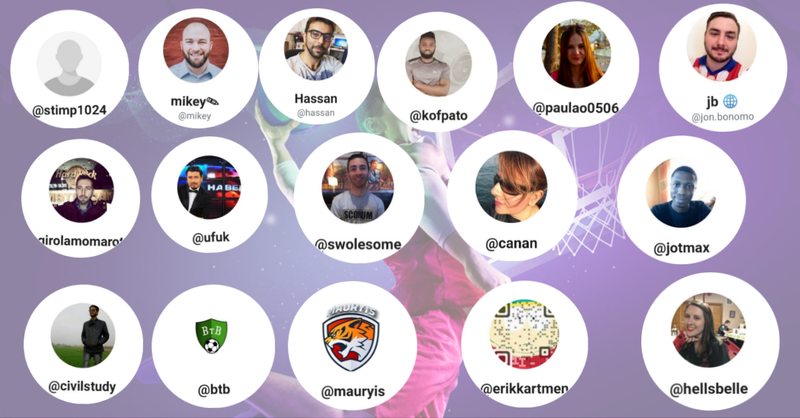 Let's see some users Opinion about Scorum :
Stimp's Opinion About Scorum 》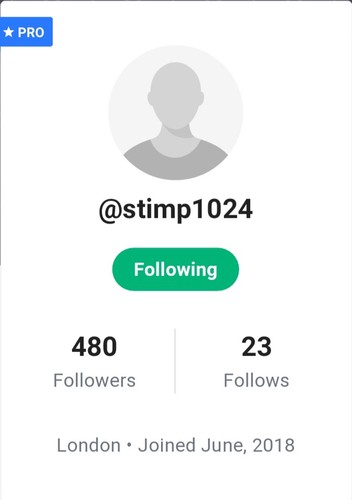 When I first heard about Scorum I was dead against it, for me it was just a Steemit clone, though it was focused on Sports. We had Steemit so why did we need Scorum. However whilst the Steemit platform has grown, the Steemit devs have not made improvements whilst the user base increased massively. Tags are great but with so much material being posted it was hard to keep up, disappointingly I think Ned was side tracked with the SMT vision to the determent of Steemit, the Hive and communities update was also delayed. So I did join Scorum and the fact its Sports based makes it much more easier to navigate, that said with only 32,000 users content produced is still manageable, it will be interesting to see what improvements Scorum will make in this regard when content increases. Also Scorum allows Fantasy Sports playing and shortly will have a Betting platform, these make SCR a desirable coin to hold and I wouldn't be surprised to see the coin back at its ico value in a relatively short time frame. User adoption is slow but the whole Crypto market is in the doldrums at the moment.
Btb's Opinion About Scorum 》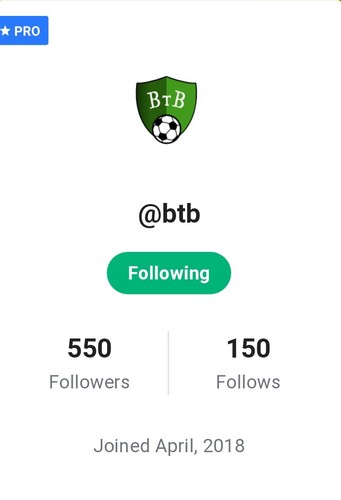 Scorum is a godsend if you're interested in both the sports betting and crypto, but it is not without some problems. The worst being the spammers and scammers. The problem all platforms have to solve.Also I like this platform very much because Scorum has a great team of developers and designers delivering on their promises.I am on this platform because I like the sports betting and crypto. I plan on growing the SBC community, supporting its members and using the betting exchange, getting old and rich and complaining about the kids today. Predicting the price of SCR is a tough call to make since the price depends on the general crypto market to a significant degree.But If the market stabilizes, I can see SCR at $1 in the Q1 2019 and over $5 in the Q1 2020.
Costanza's Opinion About Scorum 》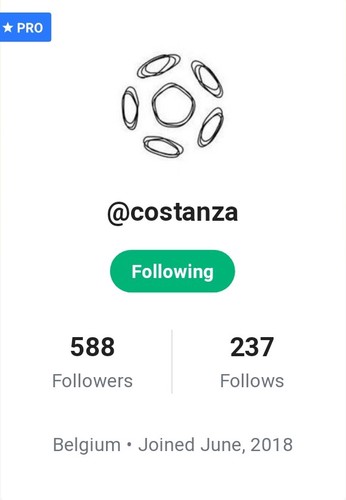 I can't really say I'm a strong believer in the idea of a blogging platform where everyone earns money by getting upvoted for making content and articles. Steemit has shown that free upvotes from people that power up just to reward content they enjoy reading is pretty much none existent unless it's done in smaller communities where there are very strong social connections. I do however believe in blockchain being the next evolution when it comes down to Online Sports Betting because it allows for much lower margins on the odds and when done properly, giants like Betfair will simply be unable to compeat. I see the blogging platfrom now as a great way to attract an initial userbase and community for the betting platform and think it could work over time if it turned into something like blogabet for example. So I'm really looking forward for betscorum to launch and see SCR currently as highly undervalued based on the potential demand a user-friendly 0% fee betting exchange could have and the current valuation of some other already existing crypto betting platforms like wagerr. It will probably take a lot of community effort to take off though, but we are already making a lot of plans with the SBC to have a positive influence in this regard helping the platform forward.
Mikey's Opinion About Scorum 》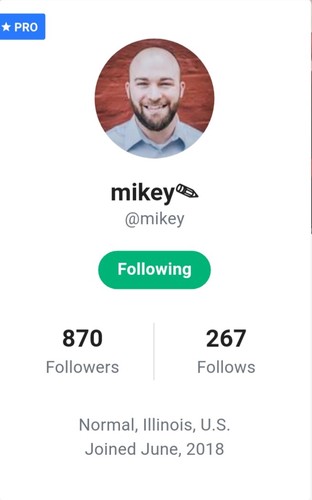 I love Scorum. It's a way for me to share and connect with other sports fans while earning stake in a promising blockchain project that I care about.

With blogging, betting and fantasy sports, Scorum has a lot going for it and the community has been incredibly giving and supportive of myself and others. I'm proud to be a part of it and look forward to seeing it grow.
Haasan's Opinion About Scorum 》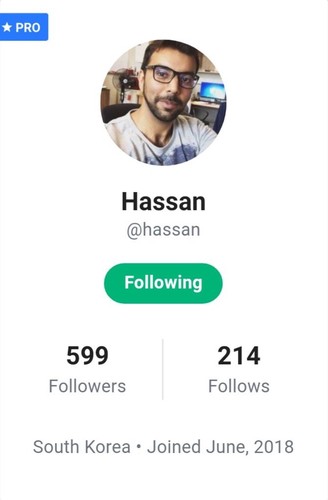 I would start with the admittance of the fact that I had taken this project for granted when I joined Scorum at first back in June. It could have been due to my previous disappointment caused by a wasted effort on another social media with similar structure (you all know). Meanwhile, Scorum had freshly launched (during FIFA 2018) and in order to explore the available features, I shared some random and casual thoughts related to the world cup. To my surprise, I received a warm welcome, appreciation, and engagement by users in response to my content. I got to know that users were there to actually read the content and were ready for discussion. Moreover, the project team was very active/supportive, that is when I started to see the true potential of Scorum.
With the passage of time, I started investing more time and energy in order to present unique content for the readers. Currently, I am extremely enjoying my position and I am motivated to maintain the high writing standards. The most exciting part for me is when some member leaves a comment explaining how he/she was experiencing the same emotions while watching some certain sports despite being from a different corner of the world. It makes me realize the fact that irrespective of our regions, beliefs, ethnicities or actions, we have been unknowingly bound by sports but only to share now. I was a bit reserved in terms of sharing my personal life experiences before, but Scorum has provided a warm family-like atmosphere and I feel more comfortable sharing those precious moments. In a nut shell:
Scorum is my home on an everlasting thread of blockchain.
Jon Bonomo's Opinion About Scorum 》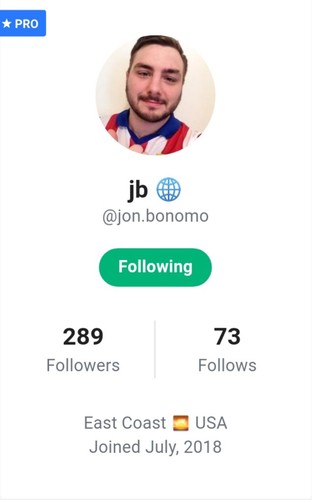 Cracking into the field of sports media is all but impossible nowadays. With such a saturated market, driven mostly by stingy advertising revenue streams, there is little room for innovation. Enter Scorum. Completely turning the business model on its head, Scorum is powered from the ground up, relying on the community to generate content. This is immediately counterintuitive to almost all other sports media.
Sports media has generally been controlled by a few at the top of the field with the audience (sports fan) having little, to no, agency in the equation. This top down media model churns out an excess of content every hour but does little to build a community or empower sports fans. Thus, when audience's preferences and/or the media landscape shifts, those old media outlets struggle to adapt. They are slow dinosaurs in a quickly evolving world. This can easily be seen by the amount of old media that has failed or has had to completely change their model over the past decade. And yet, they still don't get it.
Scorum is rewriting history. Believing the old adage: "the grass is greenest where you water it." If you want an active audience, reward them. If you want to grow, sow the right seeds. There is no guarantee that Scorum will ever reach its full potential, but you'll never get where you are going if you aren't heading in the right direction. And Scorum is certainly heading in the right direction.
Mauryis's Opinion About Scorum 》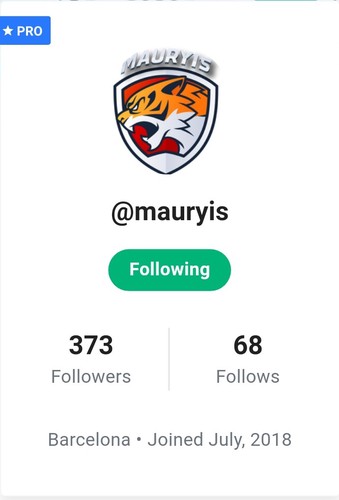 I think Scorum is a very interesting platform. Of those decentralized where you can earn with your actions is that one graphically better. I think we are still in the childhood of Scorum and anyone now landing on the platform and starting to work hard has immense opportunities to make money and networking. The economic side is clear to me (and also for whales like @stimp1024, @direct88 and others where they are reloading their accounts at this time of "discounts"), token metrics is one of the best ever seen, its blockchain is fast and we have an already strong community that wants to help those who make good content and discourage those who make them bad. Scorum has a rosy future ahead of itself.
Another side, often underestimated, is that of networking: you have people with an open mind that reads you, that evaluates your work and who knows maybe you can collaborate with them or even just make friends.
Summarize all in two words: win-win situation (for everyone).
Hellsbelle's Opinion About Scorum 》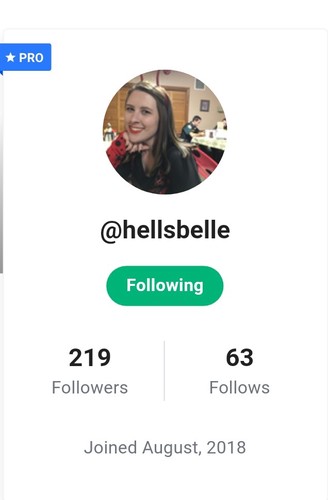 My personal favorite thing about Scorum is that hard work pays off. I know that if I write a quality post that is interesting and isn't plagiarized I'll get a decent payout. It takes me several hours to write a single post because I'm not a professional writer. Also I'm a bit of a perfectionist when it comes to putting something on the blockchain for everyone to see.Also in my opinion the worst part about Scorum are people who want rewards but don't want to work for them. I've had countless people beg for my upvote but don't write quality posts. If you want to be successful on Scorum you need to just put in the hard work and write quality posts, or at least that's how I see it.I'm on this platform to make money and move out of my parents house. I'm ready to be an independent adult and I believe that Scorum can get me there. I came to Scorum for the money but I have made many friendships along the way. Because of Scorum I've grown as a person and have become more confident in myself.I have a plan on continuing to write for Scorum as long as it's around. I enjoy doing it and I can't wait to see where Scorum goes. I can't make any predictions about the future. I'm just along for the ride.
Swolesome's Opinion About Scorum 》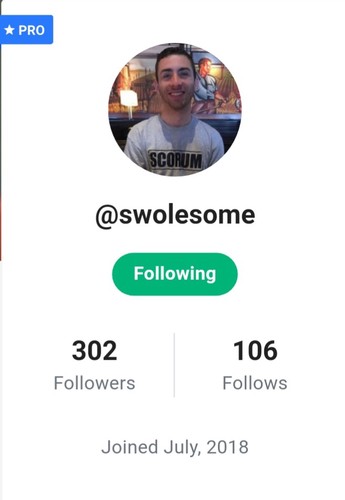 Well I would start with saying this isn't my first time using a site like scorum. Got started on steemit and the steem blockchain back in 2016. The main difference I see is Scorums team is fast and efficient with updates and fixes. With massive attention to detail to the user interface and growth. I feel confident and like myself and other users are being heard on this platform. It is a breath of fresh air.
Kofpato's Opinion About Scorum 》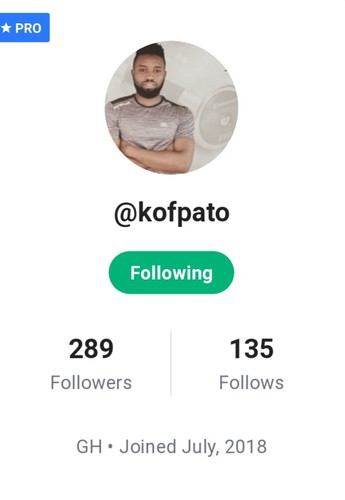 Scorum so far has helped me to feel at home due to my personal activities which has to do with sports in general. So far I am happy with what the entire Scorum team is doing and with every new platform there will be challenges and that's what helps to make it perfect for the future. I know there are more great things to happen in the future with scorum. So far so good and I am very happy to be here.😉
Paulao's Opinion About Scorum 》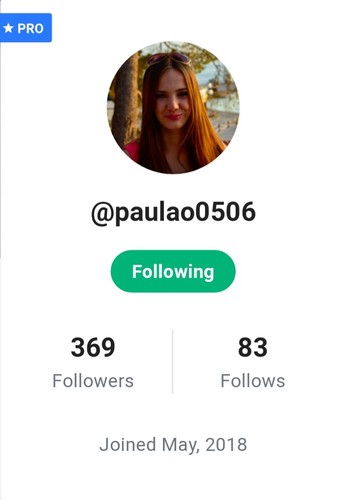 I'm glad I joined Scorum. It's great platform where people can share their thoughts, opinions or personal experiences with other sport fans. We can also meet here interesting people from around the world, interact with them and even make some new friends. There are good writers who contribute to the platform and write really great and interesting articles. Everyone can write about the sport he is passionate about or interested in the most. What is more Scorum team introduced domains for other languages which is great initiative. However, the most profitable still remains English domain. It's hard to write and gain more upvotes for example when I write in my native language on Polish domain because there is too little people yet. I think we need more time for Scorum to grow on other domains. Nevertheless I hope that Scorum will develop and grow also on other domains.
Civilstudy's Opinion About Scorum 》
Scorum is going to become one of the best sports platform which include all things at one place like betting / blogging / match ticket selling. We can say all in one platform of sports in the world.
SCR price will definetly increase , because of less coins , when demand of increase then its price will hike. Advertising concept makes this blogging platform unique than other crypto based blogging platform which are existing.
Jotmax's Opinion About Scorum 》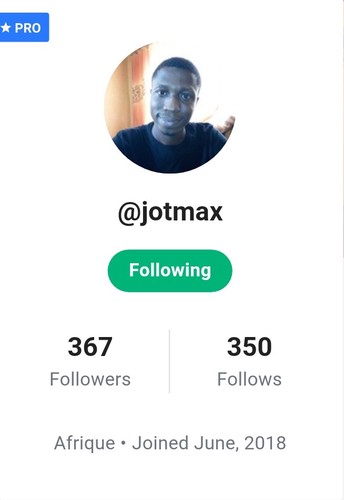 Scorum stands out of the other blockchain blogging platforms. It isn't a replica of any of the others.
Scorum can be a little bit difficult for new comers. However, the good ones get support and grow quickly.
The blogging platform is not for everyone. Not everyone can create sports content. It is not something to be forced. You must be good at it.
I think some categories do not have dedicated writers.I think writers who show constitency in certain categories should be incentivized to encourage them.
Girolamomarotta's Opinion About Scorum 》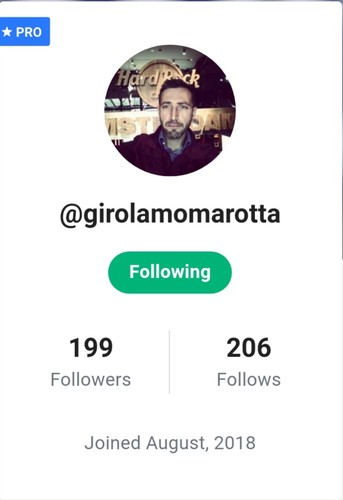 I think Scorum is a very interesting platform. Coming from the experience on Steemit, where I am Project Executive in the italian community of Steempostitalia, I have been able to appreciate some differences that have pleasantly surprised me.
One of these is surely the graphics, another is the absence of automation, which makes the rewards more correct and raises the quality of the posts.
But what dazzle me most was the capacity of interaction by the Scorum team.
I noticed great attention to the communities development and the will to make growin' up users, making them feel a part of the project.For this reason, I'm really glad to have founded, in the last July, Scorum-Italia, the official page of the Italian community on Scorum, because I see a really important potential and many ways to achieve extraordinary targets. We hope so.
Erikkartmen's Opinion About Scorum 》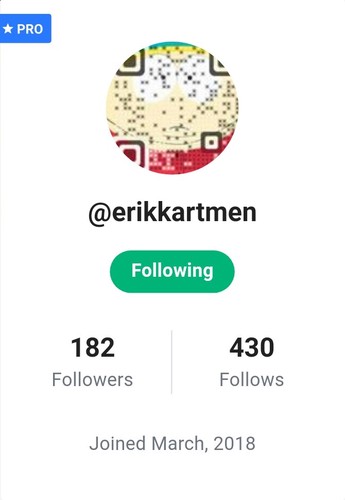 For me, this is another graphene-blockchain with good community support, an interesting audience. I like the topic of sports and I look forward to the appearance of the bookmaker page. I am sure that this industry is relevant today and will remain so!
Ufuk's Opinion About Scorum 》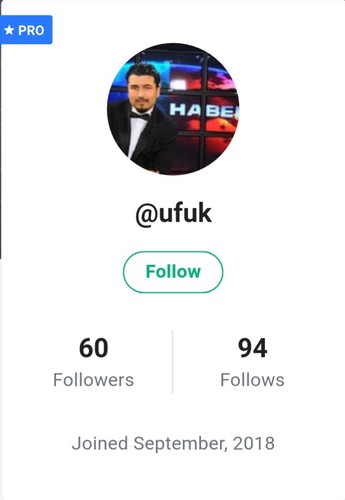 In my opinion, SCR will be 2 or 3 USD on next March. And SCR will be 30 USD value two years after. This only my idea. I belive it.
There are 30.000 authors on Scorum now. There will be 100.000 active Authors on Scorum In the next two years.
Small communities need support from Scorum Head Office. Because we are small but we are loyal. If Scorum keep control of and support us , we will be grow quickly.
Canan's Opinion About Scorum 》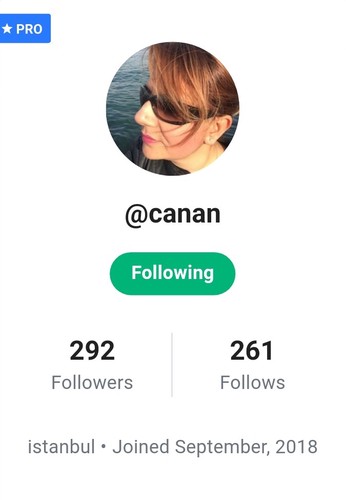 I've been trying to earn money from the internet since 2003. I have sold products from sites like Amazon FBA, Etsy. I wrote professional articles for Turkish websites. I traded crypto money.
Scorum is a different experience for me. Because I can write articles, which is the job I know most. I earn crypto money, and I trade crypto money. I'm planning to build an e-commerce site that sells products with SCR. All in one for me :)
In my opinion, the SCR will be on the same level as Litecoin in the next few years. I believe Scorum and SCR will save money to us. We just need a little time.Don't give up on Scorum.
My Opinion About Scorum 》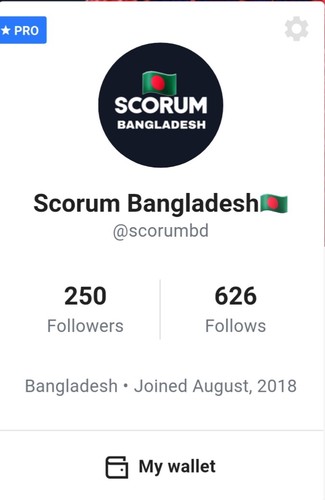 For me Scorum is the best platform in the world.In Scorum we can support each others.I love scorum because when i have faced a problems i can get supported immediately.Also in Scorum newbies get supported from this community.That is so amazing.Some people are trying to abuse this system.But i can surely say that they can't do that in Scorum.Because we have some great users who always working for safe and clean this platform.Also Scorum Betting Exchange is coming.I think Scorum Betting Exchange will be the best Betting Exchange ever.I can predict that Scorum Price will be increase soon.We are just waiting for that moment.Lastly, i love Scorum from my heart.

Ico Investors Opinion About Scorum (Collected From Telegram Scorum Official Chat) 》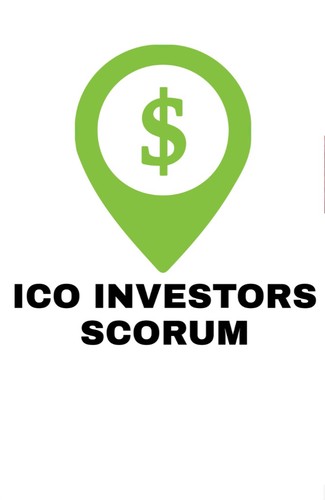 "What's going on? I am lossing a lot of money.In the ico i have spend 5000$ but now i have only 450$.Scorum don't have any marketing idea.Scorum is a shit.I have just lost my money on Scorum."

"Do you think Scorum will succeed? It's already been a year.I bought it for a dollar. Look at the price now that I'm crazy.Please leave this ico management is not at all taking care of price they have earned a lot in ico now the price is 1100 bits I lost almost 92%.It's big scaaaam pls realise and save yourself.This bloody management is worried only on their exchange where they can earn money more not on the customer's who brought. tokens in ico."
Newbies Opinion About Scorum (Collected From Telegram) 》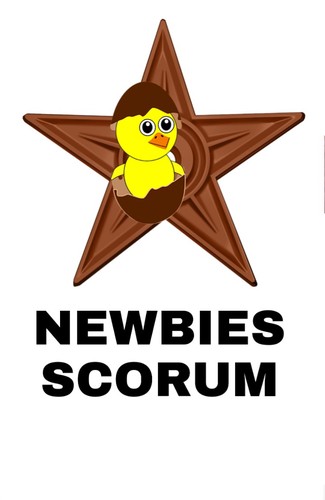 Scorum is better than others.In Scorum we get supported from the community.Also there are many curators in Scorum.We get supported from the curators from my first post.So,for newbies Scorum is the best.We love Scorum.

So, you have already seen the users opinions about Scorum.I know that you have also some opinion about Scorum.You can give your opinion about Scorum in the comment section.