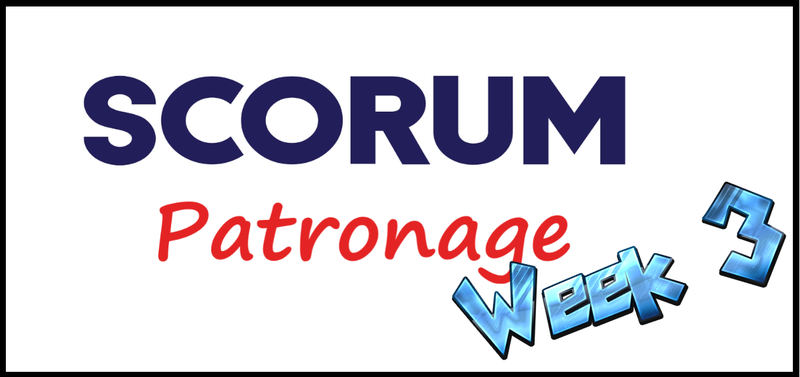 Hello Scorum
Here I am again. I took a week off as I wasn't really in the mood for much action and thought I better have a break. To be honest, I am not really motivated for being active here on Scorum or even in other projects I am following. It might be the new year which is sucking out a lot of my energy but I am rather drifting afloat and cruising somewhere else, unknown even to me. But I don't want to give in and I still hope Scorum can have a brighter future than its presence. I know we need writers and even more investors but we have been saying this for months and even years. Not much has changed to the better and me too I need some encouragement to keep things running. I hope I can self-motivate me enough to do another Scorum Patronage in any given week, fingers are crossed and I am slightly positive though. May the force be with us!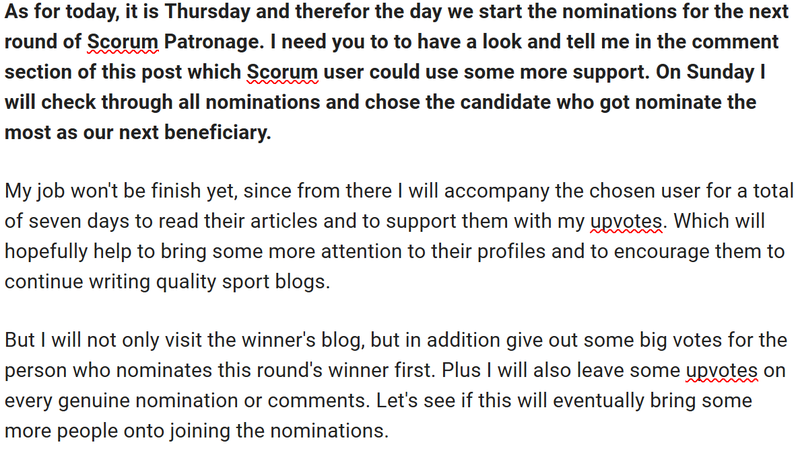 ---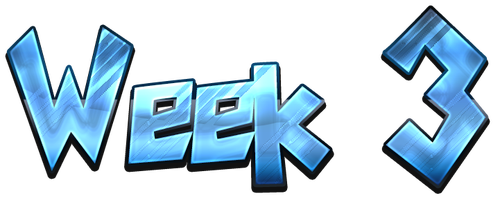 Nominations for WEEK 3

This gonna be the thirdround of Scorum Patronage in 2021. I usually ask you a very simple question:
Which user here at Scorum deserves a little attention and should be supported by me for a whole week?
Please nominate some Scorum users who needs some support or some initial boost. I am thinking about all those new members of our growing and creative community but also about everyone else who is having a hard time finding its place here on Scorum.