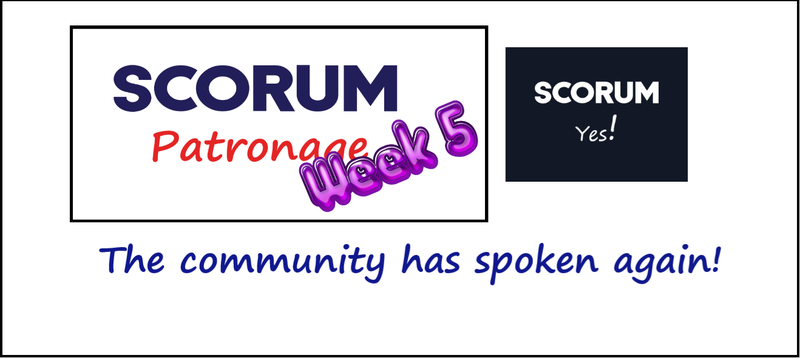 Hello Scorum...
It's already February and the first month of 2020 is already over. Damn time flies way more than I like it, even though my long-anticipated vacation is coming closer. I will travel to the other side of this planet again but somehow I am rather concerned this time. As most of you will be aware, the biggest news seems to be the new Corona virus which is spreading pretty fast through the continents. Fortunately I am not in China but I need to pass several airports which somehow feel like hotspots to me right now. I am keeping all my fingers crossed that we can get through this travel undamaged without the need of seeking a doctor, the virus news are extremely viral these days and I do have the feeling that we are dealing with some serious issue which we haven't gotten a hold of at all yet. The safest place for me and my folks will be our home town I reckon but this trip was planned a while ago and I really need a break from my daily tasks. Therefor we will take the plunge and seek the adventure and hopefully turn out all fine and smiling in about a couple of weeks time.

Of course I am wishing the same to all you guys, wherever you are and whatever you are doing, stay safe and sound and keep you head up high!

---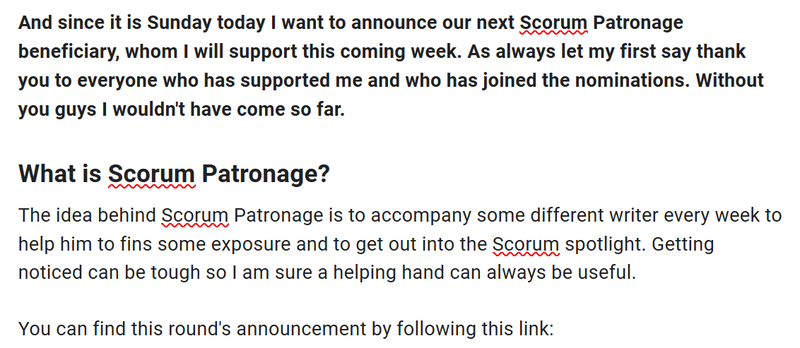 https://scorum.com/en-us/scorum/@sport-frei/scorum-patronage-week-5-open-for-your-nomimations
Let's get back to the nominations. I always come up with the same, very simple question:
Which user here at Scorum deserves a little attention and should be supported by me for a week?
This week we got three people joining, how cool is that?! Big respect to @herbaycity, @dexpatacus and @jon.bonomo. Jon actually came up with three nominations and I decided to look into all of them to see who he came across. Usually I only except one nomination per person but since I would like to encourage everyone who is still writing here I considered all 5 nominations this week.

But since there has to be ONE winner I now had to look into our nominees Scorum Coin wallet and into their activity level and I decided to support the following user this week.
Congrats go out to @sport-love!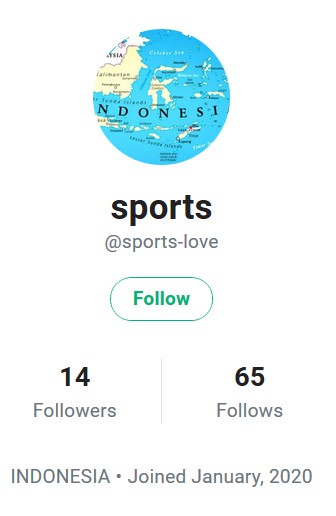 He is from Indonesia and has just joined last month but been quite active since. I hope my assistance will encourage him to stay active and provide more articles from the world of sport.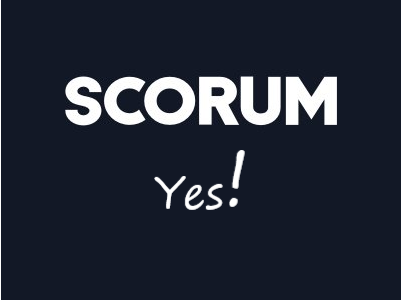 Some last words...
Let's have another look into the German Bundesliga. As predicted some weeks ago we have a change at the top of the table, record champion Bayern Munich has claimed its place back and are leading now 1 point ahead of RB Leipzig. It still looks very tight until place 4 with Dortmund and Moenchengladbach following just three points behind. I am not really happy with this situation since I have really hoped we can see some new champion this year. But Bayern has created and built up some momentum and nobody seems to be able to defeat them right now.

Leipzig has to hit back now if they want to win their first championship ever, only 1 point out of the last two games was not enough to defend their place and now they have to get back on track very soon. Dortmund is getting better this year but not sure if they can hold this level an keep pace with Bayern who after a lame first round in autumn have changed their coach and somehow their whole game and attitude. If they don't struggle again no one will be able to get them off the first place anymore.

Alright, that is all for today, I am wishing all of you a great rest of the day and a week full of exciting tasks and encouraging challenges.
Feel free to leave me some comments or critics, since I am still planning on improving my initiative. Just hook me up with your thoughts.
Catch all you guys soon...
Love and Respect !