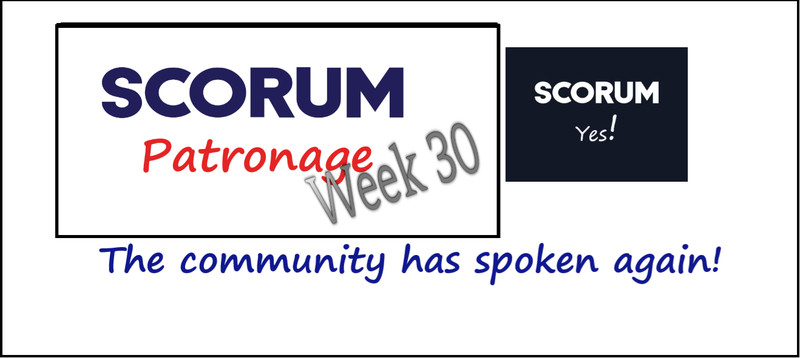 Hello Scorum
Something is going on and it seems things could get very exciting anytime soon. Scorum Coin hit a wooping level of 10 Cents, of course to only collapse back to 1 Cent right away but has since then showed quite some signs of strength . Right now it is ranging around 2 Cent but there are people buying Scorum Coin. That is the fricking good news fellows! Sure there are still too many who sell a this painfully low level but eventually that will dry out. Look at the marketcap for crypto coins which is back to 300 billions. Ethereum is moving big and there is some big action overall. I guess we can expect an interesting second half of the year, with quite a few surprises. Positive and negative, of course there will be not only light but also some shadow. So choose your position wisely folks!!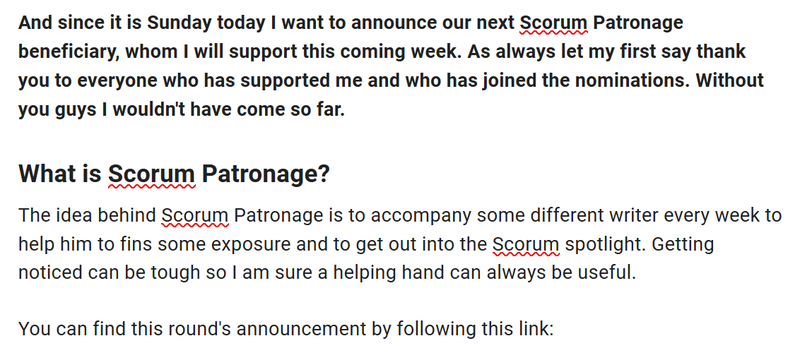 https://scorum.com/en-us/scorum/@sport-frei/scorum-patronage-week-30-open-for-your-nomimations
---
Let's get back to the nominations. I always come up with the same, very simple question:
Which user here at Scorum deserves a little attention and should be supported by me for a week?
This week we got two nominations, isn't that great? I looked into the candidates who both have just started and chose the one who was more active so far. Thanks to @cricketfreak and @tosyne2much for joining this week,
And congrats to @wumepope!