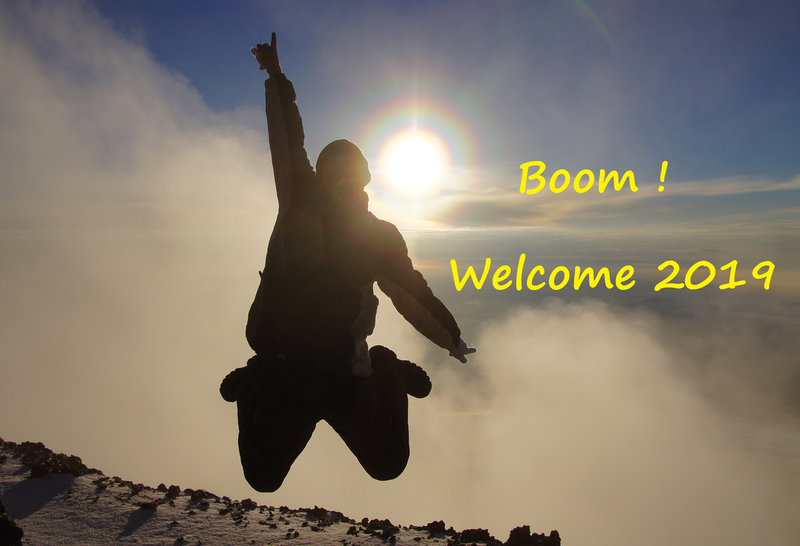 Ein gesundes neues Jahr!
あけましておめでとうございます (Akemashite Omedetto Gozaimasu !)
Happy New Year !

---
Here in Japan we are already half way through the very first day of the fresh and steaming year 2019. We are having some pretty fresh days recently and this year too seems to start with some snow in the forecast.

I hope all of you have made it through the last night of 2018 with a huge BANG and have safely arrived on the other side.

2019 is going to be even better than last year, and our Scorum will have the chance to mature and to prove that we are really up to prove that our actions will eventually keep up our words and promises.
A year ago I wouldn't have thought to end up writing sports blogs, I was too much involved in that other platform we can refer to as our big brother, who refused to learn and to grow up. That's why I am really glad to have found the way over here where I could meet a very diverse community of like-minded people who are all eager and excited to work on bringing this baby up the the very top.
Of course we are not even half-way there but the achievements look promising and the outlooks are more than positive. Sure not everything is working as planned now, but addressing those things I will keep for some other day.

Right now I just want to embrace the world and wish everybody a superb and successful year 2019. May all of you reach everything you are aiming for.
Let us continue working on a strong and genuine community where everyone can feel welcome and appreciated. This year's story hasn't been written yet, so far I still can see lots of empty pages, waiting for us to fill them with life and our stories.

I am very glad to be part of all this and I will continue to work on helping and supporting the users who need my humble assistance. As I wrote before Scorum Patronage is opening it's doors again on Thursday and is inviting everyone to come over to participate in the first nomination round of this wonderful and exciting year.
Have a great 2019 and let's make this year to one of the best years ever.
Together!