Hello Scorum
It is getting exciting. Recently we have been seeing quite some end-of-the-year rally with Bitcoin performing super strong and leading the way. Not every coin seems to be ready yet but some former stars seem to be getting back to long lost strength and stirring up hope for a glorious year 2021. I am sure we are all in the need for some positive news and I am more than happy to see some action in the market. It still needs a lot for many alt coins to get back to their ATH and many of us who have been in crypto for some years really hope we will see those levels breaking next year. I am ready for some serious set-backs as well, but I am not thinking short-time so I hope I can survive those times too. Well, we are all just coming out of a long harsh crypto winter and it is only warming up and melting yet. The summer is still to come and I am in for waiting a little longer. No worries....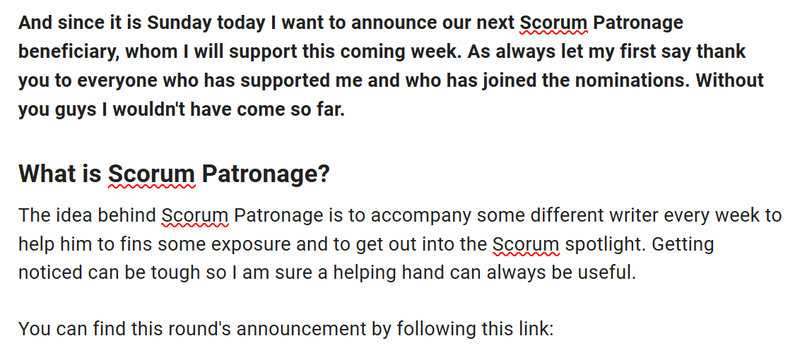 Let's get back to the nominations. I always come up with the same, very simple question:
Which user here at Scorum deserves a little attention and should be supported by me for a week?
We got two different nominations this time and after checking through the accounts of our candidate I decided on our next beneficiary. Thanks to @pete and @zeal for joining this round and..


..congrats go out to @christo!