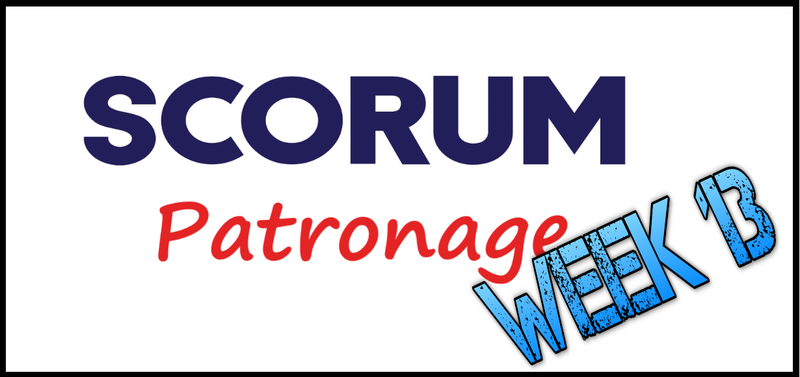 Hello Scorum
Here we are again, moving closer to the end of the next month. We have now less than a week left before we will finish the third month of this year. I does fell as if New Year was just a few days ago, time is passing by so unbelievably fast that I can't really keep track of what was going on. At least or at last I noticed some upward move of our beloved Scorum Coin, which is still holding above 2 Cent at the time of me writing this post. Pretty decent considering the last 12 months so let's keep our fingers crossed for another significant move toward the light. There is quite some turmoil in the crypto market this week, hopefully things will calm down by the end of the week and eventually turn back into the right direction. I am ready to follow!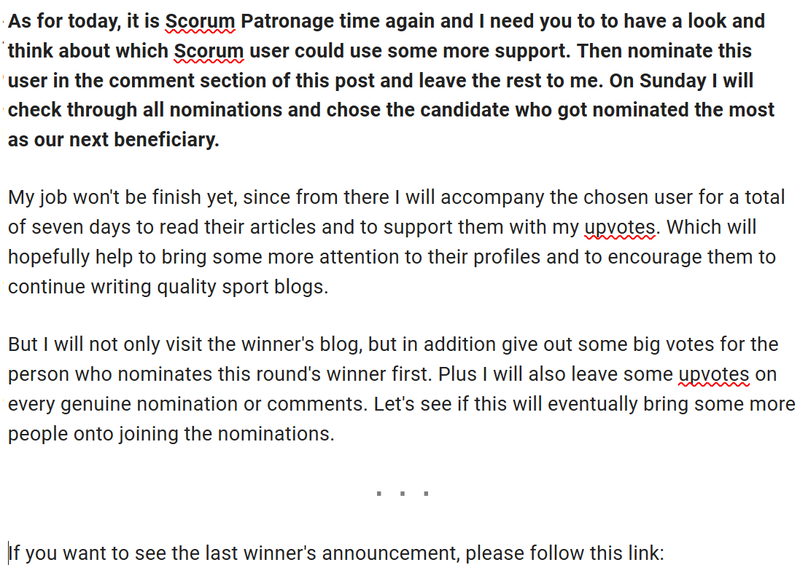 https://scorum.com/en-us/scorum/@sport-frei/sejsu-scorum-patronage-week-12-the-community-has-spoken

Nominations for WEEK 13
This gonna be the thirteens round of Scorum Patronage in 2021. I usually ask you a very simple question:
Which user here at Scorum deserves a little attention and should be supported by me for a whole week?
Please nominate some Scorum users who needs some support or some initial boost. I am thinking about all those new members of our growing and creative community but also about everyone else who is having a hard time finding its place here on Scorum.