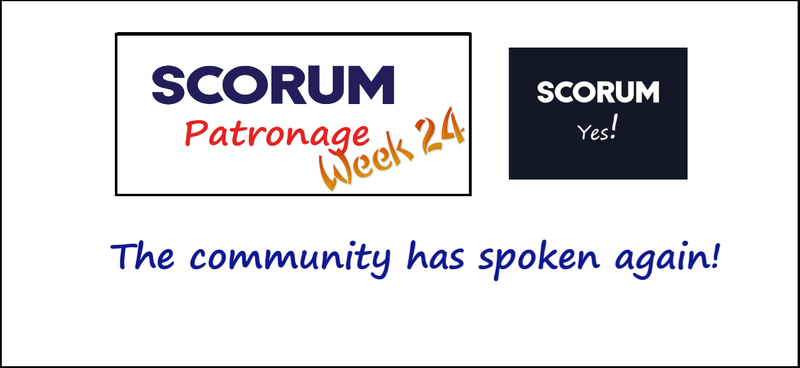 Hello Scorum, what's going on?
Another weekend is almost over and it is pouring cats and dogs over here today. We are in the mid of rainy season but so far we hadn't gotten so much rain yet. But today it feels like we are in mid November and are approaching the dark season. But fortunately we are just getting into the hot months and we should just enjoy the cooler days before the long time of excessive sweating.
Today I am here to announce which user has been chosen as the next beneficiary of my Scorum Patronage initiative. But let me first say thank you to everyone who joined this week and who has been supporting me so far.
What is Scorum Patronage?
My idea behind Scorum Patronage is to assist and promote other writers to get their articles seen by the the rest of the Scorum community. We all had that experience before and know that blogging can be tough, so it is important to stay motivated.
That is the reason why I want to check out and read all posts of the "choice of the community" for a whole week.
You can find this round's announcement by following this link:
https://scorum.com/en-us/scorum/@sport-frei/scorum-patronage-week-24-open-for-your-nomimations-many-more-upvotes-to-win
---
Let's get back to the nominations. I always come up with the same, very simple question:
Which user here at Scorum deserves a little attention and should be supported by me for a week?
This week we had three people joining and leaving nominations for two different writers.
One of them, @lebey1, got nominated twice and is therfor the clear winner of this round. Congratulations!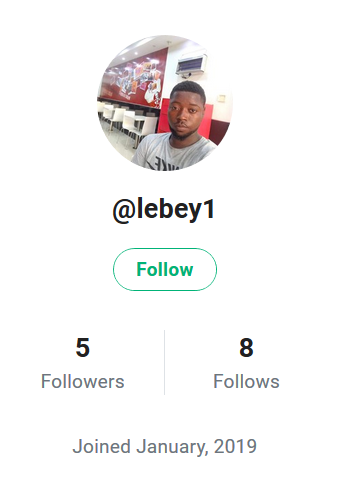 @lebey1 has joined Scorum in January but only started writing here a couple of weeks ago. Hopefully my assistance will help him to get started and to get the attention to get noticed.
I will start upvoting from Monday and also leave @lebey1 a comment telling him that he will be assisted by Scorum Patronage this coming week. Hopefully he will be able to find some new readers for his blogs and feels encouraged to provide us with some more quality posts.
Thanks to @herbaycity and to @mr-sarriball for the nomination and also to @jon-bonomo who nominated the other candidate. I will leave some nice upvotes on your comments guys.
---
When upvoting through Scorum Patronage I am ready to use up to 100 % of my voting power, however this really depends on the quality of each post.

Unfortunately when reading articles of our Scorum Patronage winners I haven't come across articles which I feel deserve a full upvote from me. Quality before quantity!

And just to keep everyone focused, I am still aware of some ongoing abuse here on Scorum and I had to deal with some cases here at Scorum Patronage as well. As soon as I notice that some beneficiary won't stick to some certain quality level I strictly reserve me the right to refuse my vote and even to cancel my support at all.


Some last words...
I am glad we had three people stopping by and joining the nominations this week. After we have now almost finished the first half of this year, it I makes me feel I am on the right track.
I have come across this week's beneficiary a few weeks ago, when he wrote his introduction post. It is good to see there all always some new people taking on the challenge and the adventure of being a sports blogger here at Scorum.
I know how difficult the beginning can be and would like to help and support our new Scorum members. A helping hand can always go a long way and eventually result in some interesting relationships with lots of different people. I would like to do my part in building a strong and reliable community here on Scorum, which won't hesitate to look out for each other. Only together we are strong!
Have a great week everyone and stay tuned since I will open the next nomination round in only a few days. Hope to see you there again!
As always I am also open to your comments and suggestions. Just drop me a line or visit me in the Scorum Patronage channels which I am running on the "I am Scorum" Discord server. Stop by and and say "Hi" even if you just want to chat.
You can also find the latest announcements and the profiles of all the former beneficiaries. Feel free to join building a place were people share ideas about how to support other community member's grow and how to make the Scorum platform a huge success.
Catch all you guys soon...
Love and Respect !