Hello Scorum
Are we back to the action?
Bitcoin is over 10.000 Dollars again, actually it is even above 11.000 Dollar right now and many altcoins have moved rather significantly as well. Scorum Coin still seems to in consideration, whether it should join the really or continue to hibernate. Sure I am hoping for the first one, promising signs where there already to see. Now I am wondering if the recent move will be followed by some more powerful action and if we even can reach some new heights some time soon. Wouldn't that be great folks?!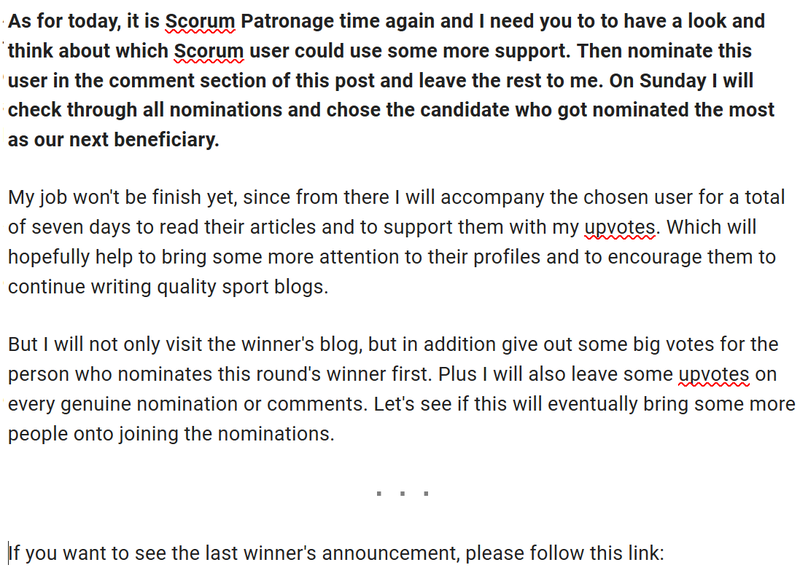 https://scorum.com/en-us/scorum/@sport-frei/6yxa3c-scorum-patronage-week-30-the-community-has-spoken

Nominations for WEEK 31
This gonna be the thirties round of Scorum Patronage in 2020. I usually ask you a very simple question:
Which user here at Scorum deserves a little attention and should be supported by me for a whole week?
Please nominate some Scorum users who needs some support or some initial boost. I am thinking about all those new members of our growing and creative community but also about everyone else who is having a hard time finding its place here on Scorum.