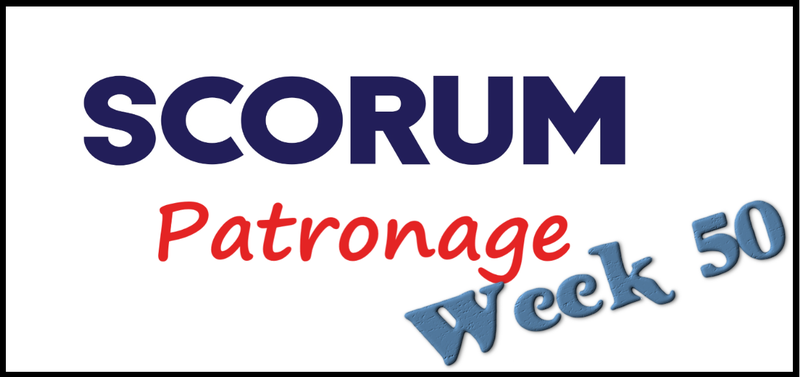 Hello Scorum
What is going on folks? It is quite a rainy day today and I don't want to go out at all but unfortunately I have to drive a bit later on to get to one of my work places. As it looks right now, we will get our first snow next week so I am very glad I already changed tires. The white season is just waiting around the corner and I guess it will be a harsh winter over here. Hopefully the crypto market will continue to produce some heat and take up challenging for higher heights very soon. Bitcoin need to get past the 20k bar to really create some momentum and to pull the alt coins into the right direction. Not sure whether Scorum Coin will follow soon, we really need some news and updates from the dev team to create some new fire here. I am keeping my fingers crossed!.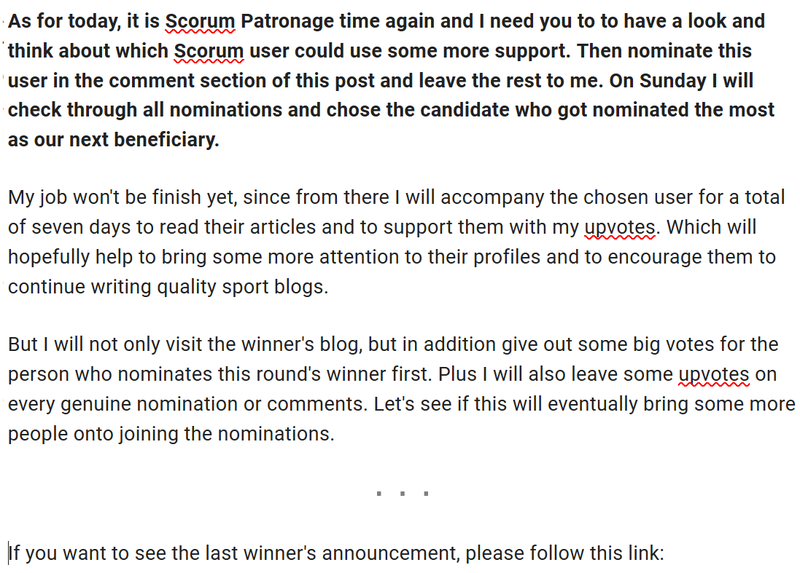 https://scorum.com/en-us/scorum/@sport-frei/3t717c-scorum-patronage-week-49-the-community-has-spoken

Nominations for WEEK 50

This gonna be the 50th round of Scorum Patronage in 2020. I usually ask you a very simple question:
Which user here at Scorum deserves a little attention and should be supported by me for a whole week?
Please nominate some Scorum users who needs some support or some initial boost. I am thinking about all those new members of our growing and creative community but also about everyone else who is having a hard time finding its place here on Scorum.