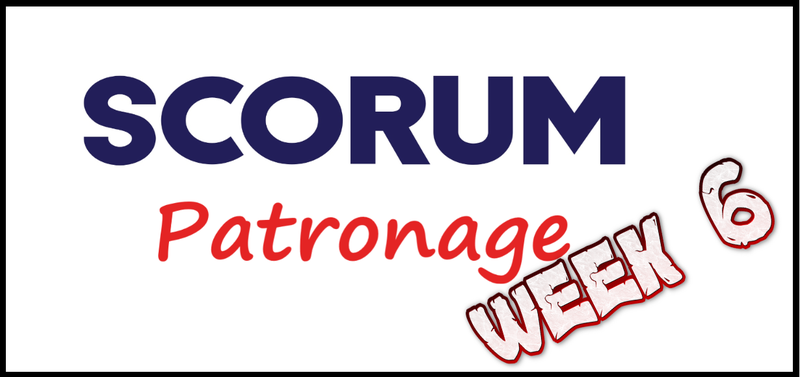 Hello Scorum, what's going on?
And it is winter, finally but I must confess that I am not really happy. It's a pretty busy week and and we are getting ready for some extended travel and I don't really need any icy and snowy road now. This winter has been pretty lame if you like for people who like snow and cold weather but pretty smooth for everybody else. I am more tending to the cold weather lover's side but over here in the Far East this kind of season feels way different than back in Europe. No central heating and no insulated houses make you feel you are sitting or sleeping outside, bathroom and toilet are normally not heated at all so doing your business doesn't feel like a relief but rather like a challenge.
Two years ago we were pretty much snowed in for some long days but since last year the situation seems to have changed. Almost no snow at all and the temperatures make you feel more like late autumn that January or February. Not sure what is the deeper reason behind, the climate change will surely not spare this region, but some of the folks over here seems to be pretty happy. No snow clearing and less layers of clothes needed. Sure there is a good point but especially the farmers are not too happy. They need snow for having good and clean water in spring and summer to grow great rice to make awesome sake. As seems to be connected but many people don't want or can't see the bigger picture in front of their own eyes. Fingers crossed we gonna get our things settled and problems solved before it will be too late to do it. Meanwhile I will try to enjoy this short winter period to the max, what else should I do?

As for today, it is Scorum Patronage time again and I need you to to have a look and think which Scorum user could use some more support. Then nominate this user in the comment section of this post and leave the rest to me. On Sunday I will check through all nominations and chose the candidate who got nominate the most as our next beneficiary.
My job won't be finish yet, since from there I will accompany the chosen user for a total of seven days to read their articles and to support them with my upvotes. Which will hopefully help to bring some more attention to their profiles and to encourage them to continue writing quality sport blogs.
But I will not only visit the winner's blog, but in addition give out some big votes for the person who nominates this round's winner first. Plus I will also leave some upvotes on every genuine nomination or comments. Let's see if this will eventually bring some more people onto joining the nominations.
---
If you want to see the last winner's announcement, please follow this link:
https://scorum.com/en-us/scorum/@sport-frei/5czg95-scorum-patronage-week-5-the-community-has-spoken

Nominations for WEEK 6

This gonna be the sixth round of Scorum Patronage in 2020. I usually ask you a very simple a question:
Which user here at Scorum deserves a little attention and should be supported by me for a whole week?
Please nominate me some Scorum users who need some support or some initial boost. I am thinking about all those new members of our growing and creative community but also about everyone else who is having a hard time finding its place here on Scorum.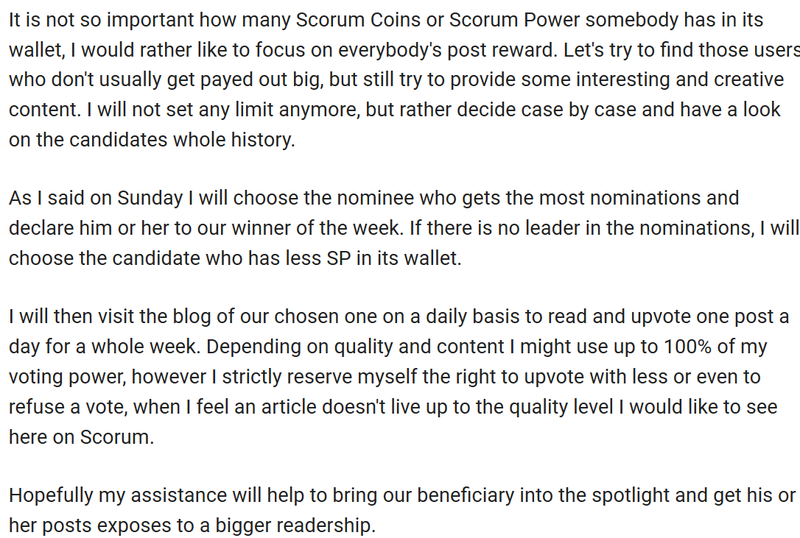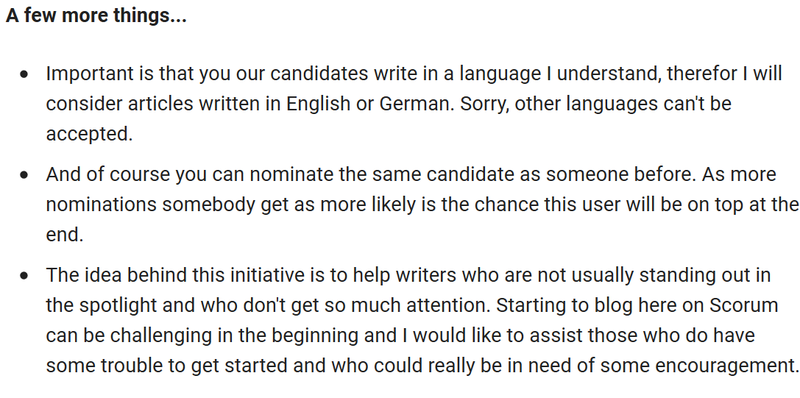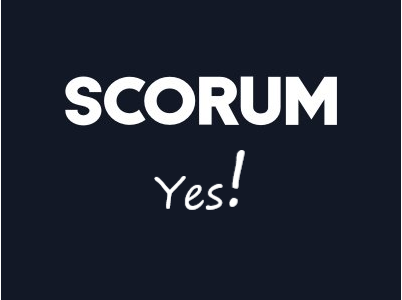 Some last words...
Let's have a short look into Bundesliga 2. My other favorite team Hamburger Sportverein is playing it's second season down there and again they are having good chances for being promoted back into the top league. Right now they are ranking on place two just one point behind the table top Arminia Bielefeld who are rather a big surprise to have their. It has been many many years for Bielefeld to have played in Bundesliga but if they continue their run they can hope for the big win this year.

Hamburg seems to have rested well during the winter break and has started with two wins into the second leg of this season. It is still a long way to go but all the need to do is to hold this position until the very last match day, just to keep VfB Stuttgart behind them, who got relegated last season and are also keen to get back into the highest German football league. They are close behind Hamburg on position three which would enable them to attend the two relegation games against the third last team of Bundesliga 1. It is usually a difficult task but last season Union Berlin managed the impossible and defeated the same Stuttgart in two tough games and eventually sent them down into Bundesliga 2. With their budget and their experienced players they were rather expected to dominate the league but somehow they have been running behind since the beginning of the season, now they have to hope for mistakes of their opponent teams from Bielefeld and Hamburg. Quite some excitement down their in league 2!

Enough said, I am ready to receive your nominations! Don't be shy, just bring them on folks!
For questions or comments please hook me up in the comments as well. In addition you can find me in the Scorum Patronage channels which I am hosting on the I am Scorum discord channel.
I am hoping to reading from you soon!
Catch you later...
Love and Respect !