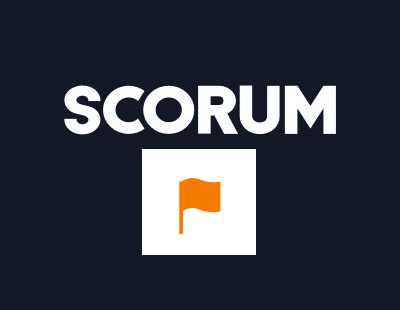 Even though I've only been with Scorum for a few weeks, I try to get as much involved as possible. That's why I started the Scorum Patronage to motivate new users and support them with my upvotes.
Since the first days at Scorum I noticed that there are also some accounts that are not really out to provide quality content and enrich the platform, but rather try to skim off as much as possible in reward with as little effort as needed..
These include, for example, poor translations of articles into all kinds of languages. I first saw this at the German domain Scorum.de, fortunately these posts received almost no upvotes.
About a week ago in the Telegram Writers chat I noticed that there are probably two users who tap into the reward pool with a very simple scam scheme.
Under a several months old post, one of the two users posted countless comments, which only consisted of a link. The other user then voted these contributions on several "dollars". If @talesfrmthecrypt hadn't come across this post, this cheap idea would have been fully paid out in a few days, like many of those 1-link comments before, which weren't discovered in time.
---
You can find that post here:
https://scorum.com/en-us/tennis/@samhamou/a-week-and-that-s-it
and one more post, with dozens of upvoted comments from the same single user. Too bad we didn't notice the abuse in time, therefor the "reward" was already payed out

https://scorum.com/en-us/football/@samhamou/scorumia-the-prediction-game-issue-3
---
Together with other users I then flagged all these comments to prevent an unfair reward. As I said before, in many cases we were too late, and the author and curation reward had already been paid out.
These poor comments were only written for one reason. To be voted by someone else (or exactly the same one?!), to get the highest possible reward, but without making any real contributions to the Scorum platform.
And the whole thing was hidden under very old posts.
The Voting Power used to flag the comments could have been used much more useful to support other members here on Scorum. Here on Scorum we need to use at least 50% of a votes VP so a handful of downvotes will easily drain our VP very quickly.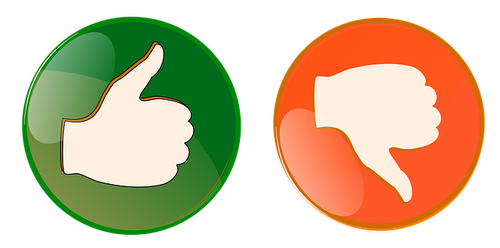 How did I feel about that?
To be honest, the flags were a spontaneous reaction. I'd rather try to get myself positively involved in the community, but in that case I just didn't want to accept this cheap attempt to abuse the platform.
The whole thing caused mixed feelings in me, I would even say negative emotions. It didn't feel good, I don't think I am making for a good Robin Hood. However, a few days later I came back to this post and flagged further comments and mostly lowered the reward to 0.
So at least in that case I could help to prevent some attempted abuse.
---
Also, @rougebot has discovered another cheesy scheme to abuse the platform and to deceive some undeserved reward, and he wrote all bout it in his latest post. Quite some task to figure all that, thanks for letting as know about it!

But I am sure that these are not the only cases. Where there is money to earn, there are spammers and abuse. Sometimes small, sometimes big. Be it with spam links or poor quality comments and articles that are mutually voted on a high reward.
Or even plagiarizing the work of others and then passing it off as one's own. Or as I recently read in an post by @Mikey, the "spinning" of articles.There seem to be tools available that help to change articles a bit so they are no longer recognizable as plagiarism.
Unfortunately this won't always be preventable, there are too many possibilities and too few users who fight against it.
But as I found out in the Telegram Writers chat, other people soon get hostile and doubt the whole work of the users who try to help to fight abuse and plagiarism.
Of course we have to be careful not to jump to any conclusions, but in general I often (not only at Scorum) see the tendency to tolerate and downplay abuse. The same is true as with whistleblowers, who are quickly shunned and punished harder than the actual offenders.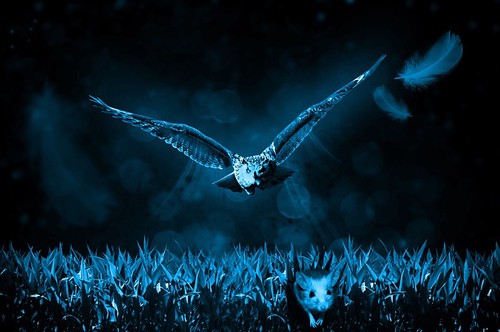 Where are we going with Scorum?
I do not intend to become a full-time plagiarism hunter now, but I will continue to try to prevent abuse, as long as it is within my means.
Sometimes it is enough to make the community aware of possible cases and report them to the "Scorum Abuser" Discord Channel.
Nonetheless, I prefer to do more positive things here on Scorum. Be it with my own articles and comments, or by supporting other users of our active and agile platform. I really prefer to write about more happy topics than today, but I felt this needs to be addressed.
We all want to succeed and all have our own agenda why we are here on Scorum. But if we want this platform to thrive and take off we need to put in some honest and genuine work. I'm thinking about the long run, not about the fast easy nickel.
Therefor I am here to stay. Hopefully together will all of you guys!
Catch ya soon!
Love and Respect!