Another 2 weeks has passed and so it's time to reveal the results for the 3rd round of the helping hand initiative. As per the the launch of round 3, I will be giving prizes for the top 3 writers plus an additional prize for the best article written by a nominee in the last fortnight.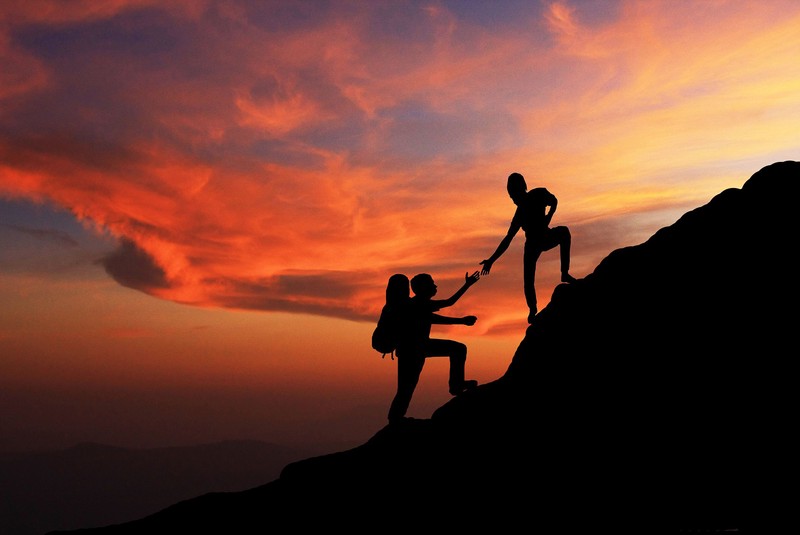 1st place - @kristyyd nominated by @philnewton
I don't think that kristyyd's victory in this round should come as much of a surprise. On one hand, she has consistently created engaging posts on topics that are perfect to get people talking and interacting. Sometimes she has chosen to tackle tricky, perhaps even controversial subjects but they are always presented in a way that makes other users want to become involved in the discussion both with her and the other people commenting on the post. On the other hand, Phil has been ruthless in his promotion of kristyyd's posts to the extent that he has been guaranteeing upvotes to all genuine comments on her blog. It's no secret that new users who don't have that magic vote slider will always find it hard to attract comments to their posts even if the content is worthy of more attention. The helping hand was set up specifically to get higher SP users to support non-pro users to reach that level as soon as possible and hopefully keep them on the platform long-term. To steal a phrase I keep seeing @battleaxe using "skin in the game"
2nd place - @mr-sarriball nominated by @fraste
Always the bridesmaid and never the bride! Mr-Sarriball has finished 2nd in the initiative for a second-round running! What you can't fault him for is effort as he continues to churn out posts on a daily basis that attract comments and interactions from across the platform. The good news for him and of course other future nominees is that this is the last time that he will be taking part in the helping hand project as he has now reached pro-status. I will of course be looking forward to his nomination during the next round and I'm sure he can help others reach the heights he has in such a short period of time.
3rd place - @kolumbus nominated by @stanleyasokingz
Another user who was nominated for a 2nd time in a row but is now winning his first award from the initiative is Kolumbus. He's only been on Scorum for a couple of months but again he represents a user who is making fast progress with the help of solid community support. In fact, he's made such great strides on Scorum that he's now posting about cricket! He'll definitely go far if he keeps on writing about such topics and now all we need to do is convince him to support the better football club in North London ;-)
I really enjoyed this blog written by @lama10 in regards his University's recent victory in a football tournament. While it's nice to chat and debate about pro-athletes and well know sports teams from around the world, it is also good to hear from individuals about their local and personal successes. This particular blog is also backed up by some fantastic photographs taken by his classmate. What attracted me to this article in particular was that the manner in which his team returned after being knocked out at the semi-final stage is very similar to something I experienced while coaching a school football team in Kenya. It's a great story full of drama and with a happy ending to boot.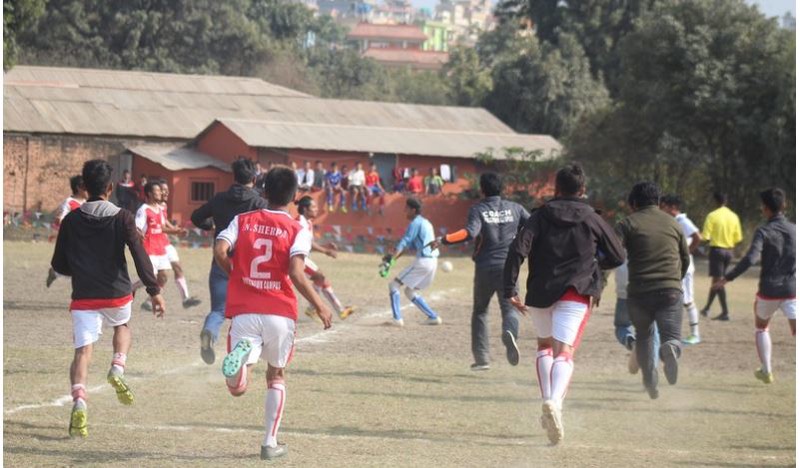 A break for Christmas
Helping Hand will be back but with Christmas and New Year just around the corner I don't want to commit myself to something that I may not be able to deliver on. As such I will delay the nomination process for round 4 until early in 2019 and that time off will also provide me with a chance to consider how the initiative might change and evolve going forward. For now, thanks to everyone who took part and who has nominated the 20+ contributors thus far.