I'm elated I was invited as the founder of @scorumnigeria to speak about the platform in a conference.
On 23rd September 2018, I received an invitation mail to a meet-up which will be holding in Lagos, the most civilized and the second populated city in Nigeria. I was very happy to honour such invitation since my hustle and struggle to spread the Scorum platform for a wider adoption is gradually coming to fulfillment. The first time I did publicity about Scorum, I went to the street but this time, it was in a conference.
The venue of the meeting was a bit far coupled with the fact that bad roads and traffic congestion are our major challenges here. The journey would take nothing less than two hours but I wasn't bothered by that. Since it's for Scorum, it's really worth it. I woke up this morning, took my bath and wore my @scorumnigeria shirt before embarking on my journey.
The journey of two hours journey took me up to 3 hours due to traffic congestion but I was still able to arrive at the about thirty minutes due to the fact that some of the invited guests didn't arrive on time. I got there and was given a warmth welcome. I sat down and was waiting for business to begin. In about twenty minutes later, people began to troop in, I was marveled to see bunch of crypto enthusiasts graced the occasion.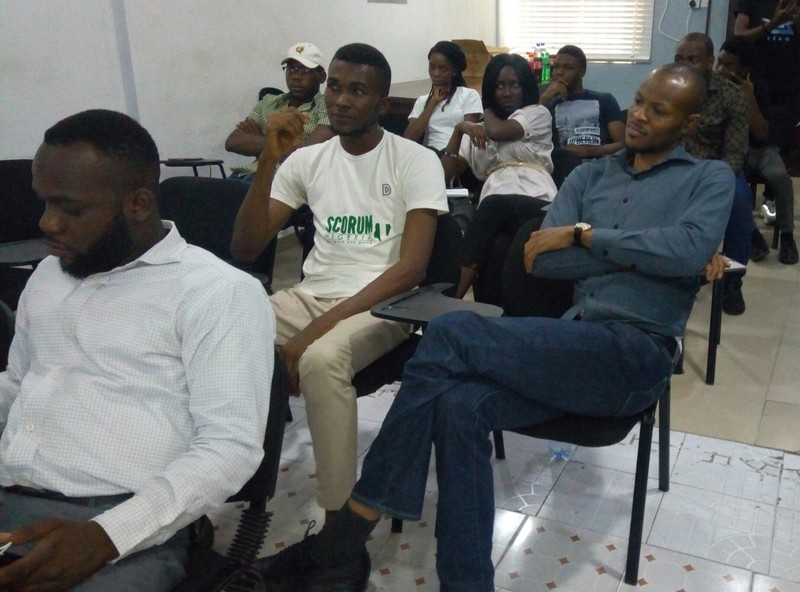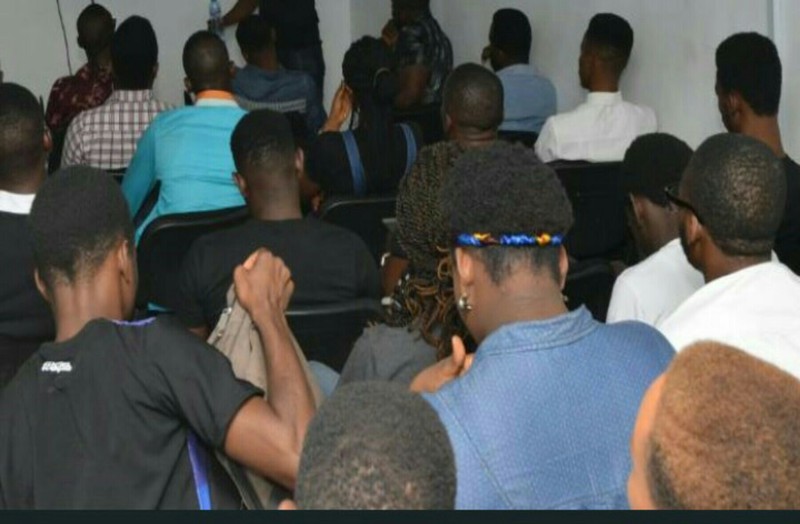 The meeting started by individual introduction. We were asked to talk about ourselves one after the other before we moved to the next agenda. After the introduction, the guest speakers did their presentations before I came on board.
I was given 10 minutes for my own presentation. I needed to go straight to the point without beating around the bush. I started by talking about how I got to know about Scorum and how I feel in love with it. I talked about how my love and conviction about led me to create Scorumnigeria community and how I have been working relentlessly in spreading the platform both online and offline. I explained to people how they can blog about their passion and make a decent income from it.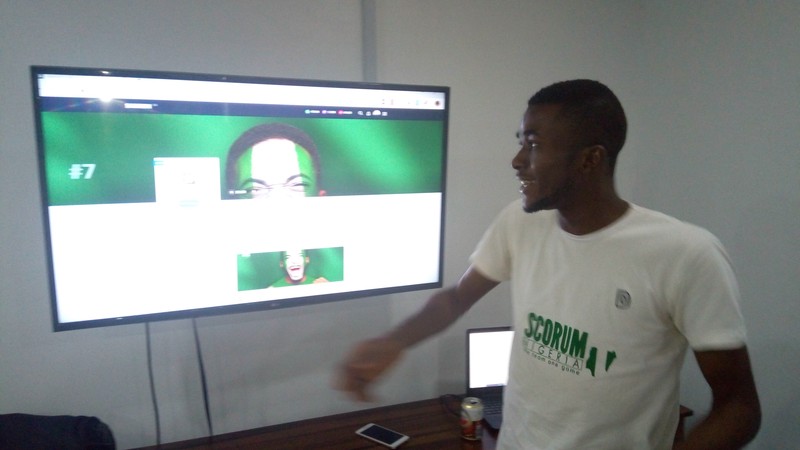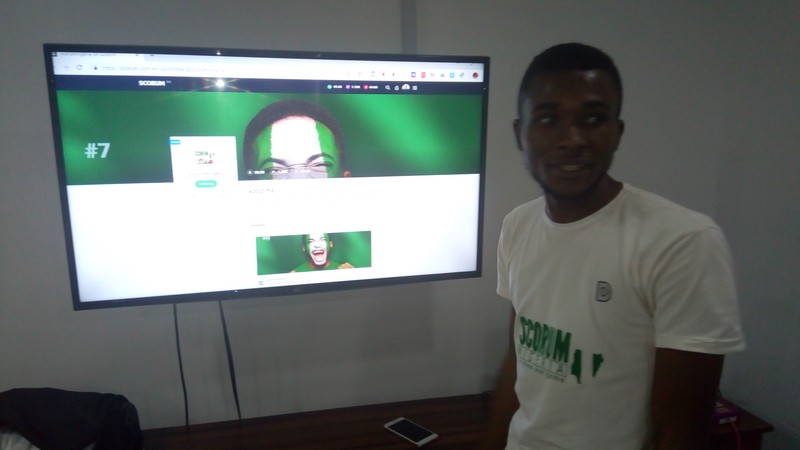 With the aid of projector, I lectured the people on how to navigate the Scorum platform and showed them the community page. I could see curiosity registered on the faces of people during my presentation and they seemed really interested in Scorum. Some of them are already on steemit but some of them have powered down and left there out of frustration.They see Scorum as a better platform and are willing to be part of it. My presentation ended and I was cheered with thunderous clap.
When the meeting ended, more than 20 people came to me and began to ask me questions about other things they need to know about the platform. Some asked me how they can purchase SCR and I told them it's currently trading on openledger and we hope it will be listed on ther exchanges as the platform keep mooning.
I was filled with joy when they gave me their phone number and asked me to add them to the Scorumnigeria whatsapp group. Now we have about twenty new members in our community and we hope to see their introductory posts soon. Scorumnigeria is really growing with new influx of new members and ideas. We know that we don't have resources yet but we will never relent.
One thing I believe is that publicity in whatever form is all we need to spread Scorum and I have been doing that both online and offline. I know that Nigerians are very dominating more than other African countries, therefore, strategies and campaigns are all we need to get them on the platform From Nigeria, Scorum has easily spread like wildfire to other African countries
.Below is the group picture taken after meeting 👇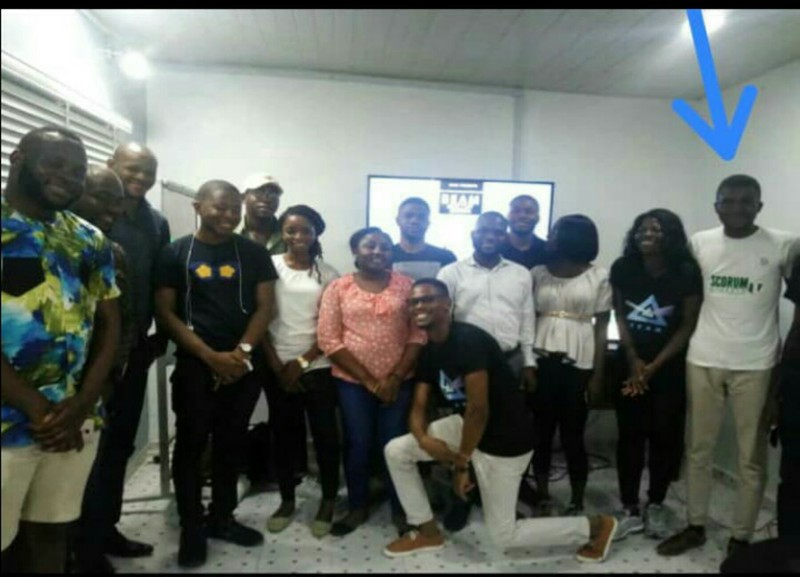 I returned home very tired and exhausted but a part of me is very glad that today's publicity was a huge success.
Thanks you very much
Long live Scorum. Long live Scorumnigeria
I drop my pen at this juncture 😎