Hi all of you.
Who is known as the king of football?
It's Pele.Who is the King Of Football.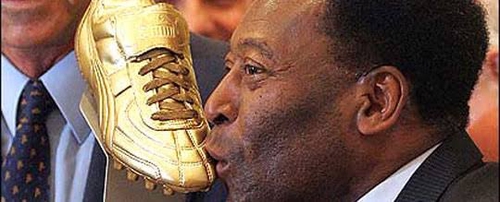 Because In 1999, he was voted World Player of the Century by the International Federation of Football History & Statistics (IFFHS). The same year, France Football selected Pele.
In 1999, Pele was elected Athlete of the Century by the IOC.
In 2013 he received the FIFA Ballon d'Or Prix d'Honneur in recognition of his career and achievements as a global icon of football.
That's why he us known as the king of football.He has great skill and he was great scourer for his team.He was the player of Brazil and he won Three Worldcup in his career.
If you aren't believe yet then must watch this video from youtube.The link is here
Thanks for your supports.