Hello. There were suggestions that it is worth giving more information about how things are going, even if it seems to us that the information is not very interesting or useful. Despite the fact that I can not divulge many details, I decided to make a test post. Leave your feedback about this format in the comments.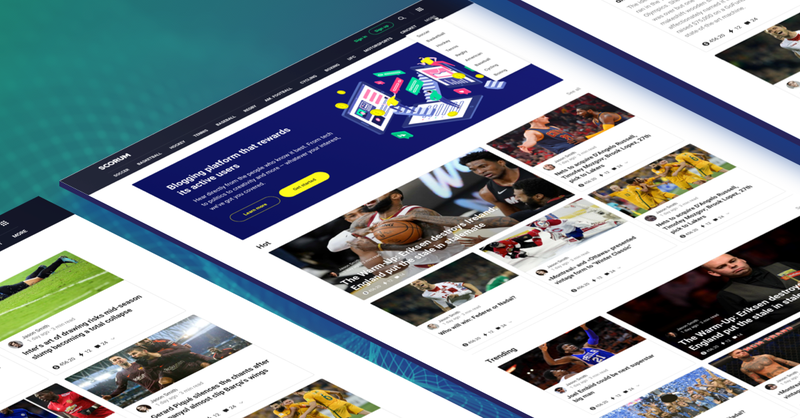 Bearing in mind current situation with Scorum, we have several options for where to go next and what actions to take:
Do something for the crypto industry and continue developing in this direction




Sell ​​white label solution to betting operators, sports clubs and etc.




Sell ​​ads on Scorum



Let's discuss each of the options in more detail.
Crypto industry
Doing anything in this direction right now does not make much sense, the industry is decline. If the situation changes and there will be rapid growth, then we will definitely be able to orient ourselves in time and not miss the moment. The project has been working for a long time already, there are users who like it, we are constantly expanding our expertise in development, and networking in the finance, cryptocurrencies and gambling industries is growing.
White Label Solutions
Currently finding such a deal is very difficult, almost impossible. We have already talked with dozens of companies, some even look towards blockchain and cryptocurrencies, but are afraid to enter this market. This is mainly associated with technological and regulatory risks. It is unlikely that we will be able to have a similar deal in the coming year. But we are always in the process of negotiations, many in the industry already know about Scorum.
Advertising
At the moment, there is not so much traffic on the project to force the advertiser to buy SCR and place ads for them. It's hard for large advertisers to carry out similar operations in their bookkeeping. In order to simplify the process for potential customers, we will place ads on our own, accepting money from advertisers in the company's accounts, then buy tokens on the exchange that will be distributed according to the Whitepaper.
It is most profitable to sell advertising to betting companies, this is how most of the sports projects live and feel great. The betting affiliate industry is very large, it is possible to take a significant market share, which will have a very positive effect on the SCR price. Our competitive advantages in this market:
Quality product with an active audience




Distribution of income between the company and the community




Development team, which, if necessary, will quickly make the necessary improvements or add new features



We chose a number of bookmakers, whom we plan to advertise, according to the following criteria:
A quality bookmaker who does not deceive its players and pays winnings. Such bookmakers sometimes do not have the best market odds, but above all, we value honesty.




Not the most popular bookmakers, because new users are valued the most. If we advertise famous bookmakers, then the conversion will be quite low, because everyone interested is already registered there.




Local adaptation of the bookmaker for regional Scorum domains.




The bookmaker works well with its affiliates, actively communicates, provides marketing materials, etc.



It's not easy to find bookmakers that fit all the criteria, so sometimes we were forced to find a compromise. The list of bookmakers that we are going to work with at the moment:
Bovada




Betway




888sport




Betsson




Codere




Bettilt




Bahsegel



If you have any comments or thoughts about these bookmakers, I will be glad to hear from you. Of course, in the event that one of the bookmakers is noticed in a fraud of users, then we will stop cooperation. If there are any suggestions, we are ready to listen and expand the list.
We plan to launch active e-mail and push mailings with sports tips. We already have a fairly large list of users interested in this, which is constantly growing. Also important will be the generation of quality content, in particular tips, by the authors on the platform. This will significantly increase the effectiveness of the plan as a whole.
What else does the Scorum team do
When in 2018 it became clear that attracting investments in a crypto project is becoming more problematic, we decided to change our focus from attracting investments to creating a technology company that will mainly deal with the development of IT projects. The plan is that after becoming profitable company, we will support Scorum at our expense, without attracting investments. As long as this IT development company exists, Scorum as a project will always be supported and developed.
We tried ourselves in several areas, like regular outsourcing / outstaff and various partnerships, where our main role is to develop IT products. That is what we are doing now.
Not a few mistakes have been made, but it cannot be denied that much has turned out well. Now the team has about 30 people, most of the employees were in Scorum initially, you already know almost all of them. We have a number of projects and we are working to stabilize the situation as a whole, but, unfortunately, it is not as simple and fast as expected or may seem.
Our main area now is development in gambling. There are a lot of potential customers and partners, our understanding of the industry, networking and customer base are growing. We attend the largest exhibitions: ICE London, Sigma and so on. I believe that this activity also helps the development of Scorum.
I agree that at the moment there are no strong positive changes in Scorum, but so far we do not see other options for the development of the situation. We continue to communicate with everyone who would like to cooperate in any form with our development team or with Scorum.
A significant part of the projects in which we are currently participating is under the NDA, this is the specifics of this industry. Let us know if you are interested in this, we will communicate with partners and customers about the possibility of lighting some details for our community.
I would be glad to any comments and feedback.