Many of you have been waiting to find out what kind of action plan we would eventually be presenting to the public. I hasten to tell you about it because I covet your feedback and I would love to receive an opinion from each of you. The thoughts and opinions of our Scorum community are very important to us and what we glean from your comments will be taken into consideration as we plan our future strategies.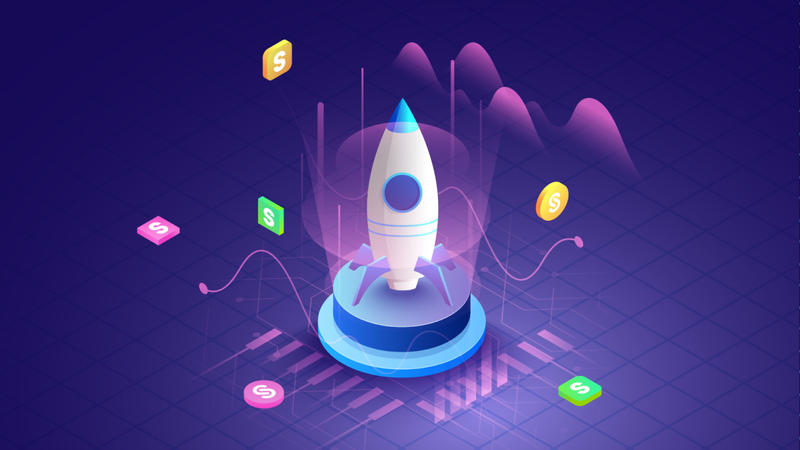 From my previous posts you learned about how NFT is trending right now, and also about the team's extensive experience in the field of igaming. If you didn't read my second post, please check it out in our official telegram chat: https://t.me/SCORUM
The challenge for us now is to combine these two things together, igaming and NFT, to create something new and original. If we can accomplish this task then we may be able to open up a new door of opportunities that have so far gone unnoticed by any other current project.
MVP (Minimum Viable Product)
We started designing NFT games back in 2018, you can read about that here
This is an old concept document for a simple game that we wanted to implement a long time ago, but there was no available funding back then. Even so, working on this game gave us experience in such undertakings and we are now confident in our ability to build better and more relevant games for today's market. So our first game will not be the same as the one from the document above, instead we came up with something much more interesting for MVP and we are anxious to get the development process behind us and let you try it out.
The mechanics of our play to earn games fits perfectly into the igaming arena because users are already accustomed to playing with, and for, real hard cash and not just monopoly money. So the introduction of NFT assets into play to earn games adds an additional level of monetization to the users actions, and who more than gamblers enjoy additional monetization 😊
We are not planning to do a lot of experiments with these initial games. To get us started we have chosen some current and very popular gambling game mechanics. Using these proven game mechanics as a foundation, we will then integrate NFT mechanics and test our product hypothesis results. The scheme is simple and logical, we are not testing game mechanics we are simply testing the use of an NFT inside the game as a payout reward as an addition to the fiat money reward.
What game?
This will remain a mystery for now 😉 But check below for a way that you can find not only the game's identity, but you can also earn the opportunity to be one of the first to try it out before it is released to the general public. 😎
Everyone else will learn about this new style of game on the eve of the largest exhibition of igaming products, it will appear among the submissions to the online segment of "Sigma" (https://sigma.world/en/europe/)
At this exhibition we are going to get acquainted with many potential partners for future products. These contacts will be needed for the scaling phase of our plan. At this exhibition, there will be many game operators who have their own crypto funds, we will explain to them the benefits of partnering with us and integrating our crypto solution on their platform. For them to receive these benefits that our new gaming initiative will create for them, they will have a strong desire to partner with Scorum and integrate Scorum digital assets within their game platform. And we believe that what we have to offer will be very attractive to these game operators and that they will not want to be left behind during this fast growing crypto and NFT trend.
Closed Alpha Testing
Who wants to participate in the closed testing of our new game featuring payouts in NFT format? If you want to be in on this from the beginning and get a sneak peek at development in progress then just add your Scorum account name to the official telegram chat (https://t.me/SCORUM) and include "Game @vladart85" in your post.
There will be updates and more detailed information after the game becomes ready for launch and the selection of candidates for closed testing has been completed.
Cool news for Scorum token holders!
I want to tell you two very important points regarding the game characters
1. You will be the first to gain access to the characters in this game. These very first characters will be uniquely strong and they will be created as a limited edition! We will never release any characters like these initial characters again, so those who miss the genesis of the game release will have to be content with the normal generic characters.
2. Each of you who are among the first initial participants will receive a character unique in power, and the level of that rare characters power will be directly dependent on the amount of Scorum Power in your Scorum account wallet. That is, the more Scorum Power you have, then the more powerful, unique, and valuable the character you receive will be! 😮
Friends, please give us some feedback on whether or not you like this proposal 🙂
Key advantage
We all know perfectly well about the seven circles of hell an unenlightened user must go through before buying cryptocurrency for the very first time, not to mention learning how to safely transfer, store, and trade digital currency. By the way, this very problem became one of the biggest and most decisive factors for the onset of this past crypto winter.
The fact still remains that this problem involving the ease of entry and use of cryptocurrencies greatly limits the number of fiat only users willing to break away and finally become involved with digital assets. As of right now, the only people willing to play such games are those who have already made the leap into cryptocurrencies and who are comfortable transferring and performing normal transactions with it.
But imagine the interest we would generate and the effect it would have on our project if we were able to remove all of these difficulties making the process of buying and using cryptocurrencies easy for everyone? We believe that we have the solution to this problem! It is found in the use of this new project that is based on one of the most popular games in the world, which even without any ties to cryptocurrency would have a good chance for success. But it also will have what we believe to be the best chance to gain the highest number of new crypto user adoption available on the market. What would you say to that? Please comment and let me know.
How Is This Possible You Ask?
Through B2B integration with current igaming operators, that's how. The user already plays on the operator's website and knows how to make deposits and withdrawals in a convenient way, which mainly centers around common fiat instruments. But after an igaming operator partners with Scorum the users on their website will see and play our games featuring digital assets using their already existing fiat currency balance in their site account. This means that they will not be required to go somewhere else to purchase the cryptocurrency that they will need to play a game that will reward them with digital assets, it is all done within the game itself. They will then be able to do multiple simple operations with those new assets, some that will require a key and others that will require no special skills or need for a crypto account key. Thus it will be much easier for the new crypto holder to receive and use their digital assets, and when they are ready to take the next step and take full control over those assets then they can ask for and receive an account key and open up the complete new world of blockchain use cases. You will be happy to know that those account keys will be for Scorum accounts, so these new crypto users will be entering the blockchain arena for the first time as a member of our community.
By doing things this way the game user never has to bother about going on some unfamiliar crypto exchange in order to purchase their first cryptocurrency, because our integration with the game operator will do everything automatically for the user. For those current fiat-only guys this is extremely critical, and as we integrate with these current game operators we expect to rapidly gain a much larger audience here on Scorum. Also of note, each new game developed for using Scorum's digital assets will increase the number of use cases for SCR, which will cause our operating currency to continue to gain value.
In my opinion, this is our trump card and our cryptocurrency assets should just blow up 😎
At the moment, negotiations are already underway with game operators who provide the most convenient platform to test our first connections. Everything will be provided for them to the smallest detail in order to make the integration as easy and simple as possible.
Game operators understand the advantages to adding digital assets to their products and how these assets can greatly enhance current game rewards and boost their site traffic and outreach. Adding digital assets would also improve on the overall experience received by the game users on their platforms. But currently there is a knowledge barrier for the entry of everyday people coming into this new digital asset class and many of the game users themselves have not yet realized these advantages that are waiting for them. The Scorum team understands this problem and we are ready to provide the perfect solution.
Our solution will involve easy no new skills required use of Scorum digital assets while at the same time opening up the possibility to receive rewards in many other familiar digital assets. These assets could include digitized National currencies like USDT and similar sovereign instruments. But the potential possibilities for digital asset integration on the Scorum blockchain are endless and these game users will have access to many exciting new digital assets in the future, all of which will be worry free and secured on the Scorum blockchain automatically for them.
Scaling
After the first successful integration of our b2b game use case, igaming operators will be standing in line to gain integration with us! The main task will be to make the integration process as quick and easy as possible and expedite our domination in this genre. Thank God that the Scorum team has already successfully completed dozens of similar game integration's over the past two years, and we know exactly how to scale this process.
NFT gaming platform
After we have successfully launched our internal game platform and have completed several new integration's, the question arises about scaling the content. In our case that means creating a large number of new games. Of course, the Scorum team will make some of their own games in order to scale up our game platform for sure. But an important element for us will be to give third-party developers the ability to connect their games to our own distribution system of similar games. We will certainly provide such an opportunity and encourage these third-party developers to become a part of the growing Scorum economy. Thus, we expect to have an ever expanding internal marketplace for various game objects as well as a large range of new games types that will increase extensively over time.
NFT + AI =?!
This section is for fans of futurism 🙂
What you may or may not know is that Scorum Inc. is a company that has ongoing projects in the field of Artificial Intelligence (AI). This of course means that we could not ignore the potential combination of AI and NFT. For you, this means that in the future you will become some of the first in crypto to own an artificial intelligence token! These special AI tokens will have the ability to learn and become stronger over time on their own, they will also be able to participate in virtual battles against other AI tokens in order to earn you rewards.
I believe that AI integration into esports is one of the most interesting new concepts right now. This also means that integrating AI technology with NFT technology to enhance future games could play an important role in the future of Scorum. Just imagine the possibilities when large Countries are already starting to promote the idea of ​​AI bot competitions. Right now, according to recent statements, Russia is currently leading the charge into this future trend. Find out more here:
Future Games Are Coming https://www.francsjeux.com/breves/the-futurous-games-are-coming
So who knows, maybe one day your own Scorum NFT AI bot will become the new Cyber Olympic Champion 😃
What will Scorum users get from all of this
A portion of the GGR (Gaming gross revenue) will be converted to SCR, thus increasing the overall value of SCR. Also, Scorum will receive many new members which will also have a positive effect on the growth of our network and the value of SCR as well as all of our other future digital assets.
The increase in the value of NFT tokens will be dependent on the size of our network, so over time, this means that significant membership growth will also lead to a significant increase in the value of these assets.
In general, the entire plan and all activities of the Scorum Team are aimed toward increasing the size of our network and thus increasing the value of the Scorum blockchain and all of it's digital assets.
Thanks for reading and please leave your feedback!