Scorum is partnering with one of Fantom network top exchanges in our quest to be the biggest sports project on blockchain. Scorum blockchain is on a quest to be the number one sports project on every crypto chain. This move started with the BSCR on Binance Smart Chain and now Fantom network.
---
The BSCR token will be available on SpiritSwap immediately the bridge modalities are completed in the next 2 weeks. SpiritSwap will also introduce farming rewards that will utilize the BSCR tokens. This will definitely incentivize liquidity.
SpiritSwap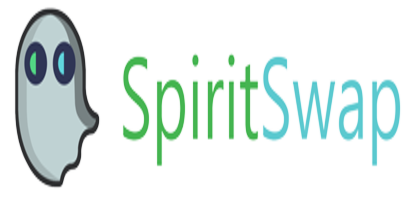 SpiritSwap is one of the top AMM on the Fantom network with over $18,000,000 in Total Value Locked (TVL) and a growing set of features. SpiritSwap is audited by MixBytes, has the staking and farming pool, and a merchandize store.
Scorum
Scorum is a blockchain built on Dan Larimer's famed Graphene blockchain and DPoS consensus. It has expanded into BSC to gain more traction and now Fantom Network to be traded on SpiritSwap
---
We currently have active sports blogging platform scorum.com. Active general blogging platform scorum.co
---
12 language domains
And an active decentralised commission free betting exchange betscorum.com
---
The Scorum blog uses the native tokens to reward authors for their contents by either curation or posting. The native SCR tokens can also be used to place bets on betscorum.com
---
Scorum knows this partnership will offer Fantom network users a dip dive into the blogging platforms, decentralized commission free betting exchange, and the proposed NFTMarketplace. It will also be a huge boost for SpiritSwap as their credibility, volume, and TVL will skyrocket in no time. It is also a benefit to the Scorum blockchain in the quest to be the number 1 sports project on blockchain.
SpiritSwap Social Media Contacts
Twitter: https://twitter.com/Spirit_Swap
Telegram Announcements channel: https://t.me/spirit_swap
Telegram chat: https://t.me/SpiritSwap
Medium: https://spiritswap.medium.com/
Merchandise store: https://spiritswap.store/
DEX: https://app.spiritswap.finance/#/
Gitbook: https://layer3.gitbook.io/spirit-swap/
Github: https://github.com/Layer3Org/spiritswap-core/
Discord: https://discord.gg/spiritswap
Scorum Social Media Contacts
Twitter — https://twitter.com/SCORUM_en
Telegram group — https://t.me/SCORUM
Website -https://www.scorum.com
Decentralised betting Platform — https://betscorum.com