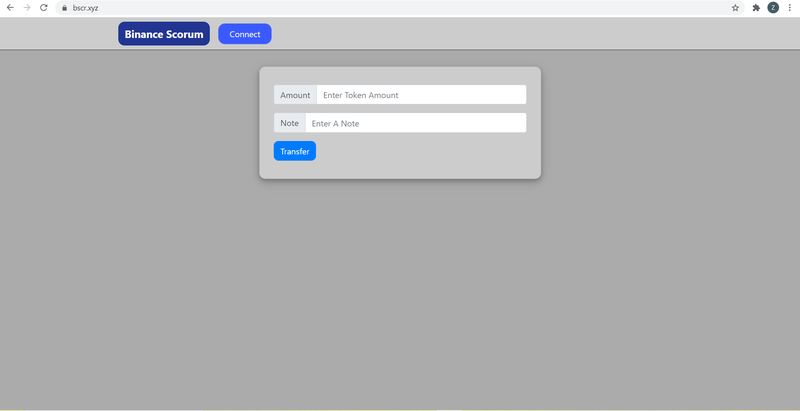 A major milestone has been achieved that will provide more usecase for bscr.
---
The BSCR bridge is live and active. It will enable bscr holders to convert their bscr token to scr which will let them enjoy the numerous perks scorum offers.
Steps to convert BSCR to SCR
Visit bscr.xyz in your trustwallet browser or any bep20 compliant browser
Connect your wallet holding the bscr token and you can see the total bscr you have from the page
Enter the amount you wish to convert to bscr
Enter your scorum username in the note field
Click transfer
You will get your SCR in your scorum wallet
You can watch the working video via this link
Steps to convert SCR to BSCR
Visit https://wallet.scorum.com/ and login using your scorum private key
Input bscr in the Username field and your bep20 wallet address in the Exchange Memo field, input the amount to transfer
Click Send and confirm the transaction
You will get your BSCR in your bep20 wallet
Upcoming Developments in August
A bridge pool will be created to reward users who stake their BSCR and SCR.
The SpiritSwap bridge to enable staking and farming is undergoing extensive testing
Boosted odds offering on betscorum
Airdrop tokens for users who utilizes bscr bridge
Roadmap
The roadmap is closely followed and we are in line to deliver everything specified there. Catch a glimpse of the roadmap below.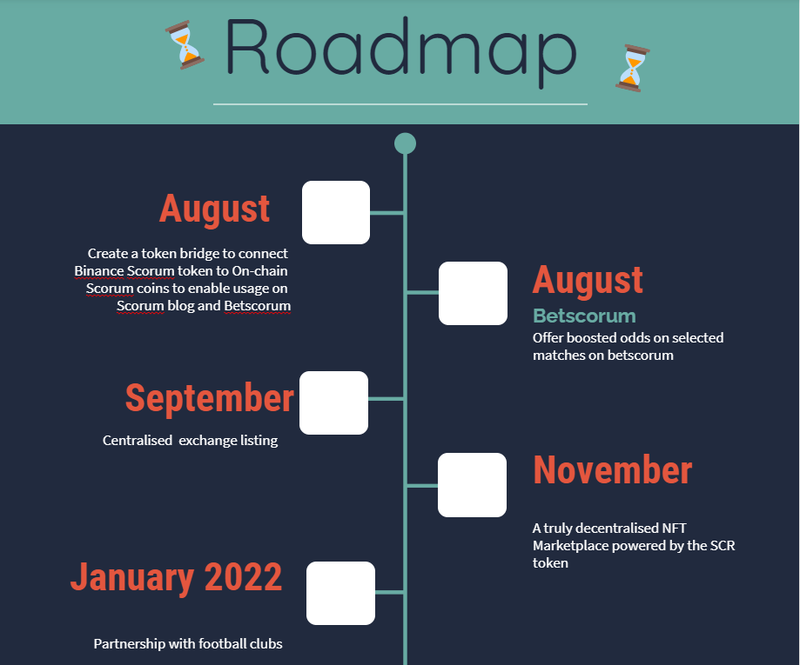 FAQS
How will the bscr price aligns with scr own?
---
The bridge has been programmed to only send the value of whatever is received to the user. An example is Alice sends $100 worth of BSCR to the bridge address which then sends $100 worth of SCR to the user. This works the other way too.
What can I do after converting BSCR to SCR?
---
You can stake your bridged bscr and curate contents on the scorum.com or scorum.co or any of the language domains to earn more. You can also place bets on betscorum.com which is the first decentralised commission free betting exchange in the world.
I don't want to bet and curate.
---
Hang in there buddy. A bridge with SpiritSwap is undergoing testing. This means you will be able to stake bscr and farm tokens. A pool is coming where you can earn extra tokens for providing liquidity for the bridge.
---
A NFTMarketplace is also coming in November. This is the best time to scoop bscr at an unbelievable low price.