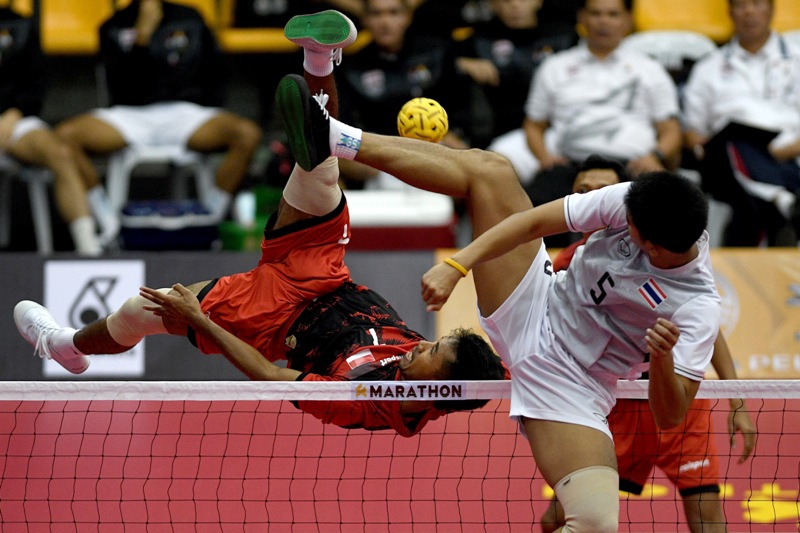 This underlying Indonesia can target two gold at Asian Games 2018 as the main focus of this new stewardship.
Indonesian Sepak Takraw Unity targets two gold medals at the 2018 Asian Games. In the 2017 Asian Games Indonesia has not won a gold medal, Indonesia takraw team is able to bring home two silvers and three bronzes from Kuala Lumpur which means progressing compared to the previous edition.
While at the 2015 Asian Games, Indonesia only brought home two bronzes. This is a remarkable progress at the 2017 Asian Games yesterday. This underlies that Indonesia is able to target two gold at the 2018 Asian Games.
The target according to PSTI is still realistic. Although the Asian Games have a larger coverage of participating countries than the SEA Games, from the power map of sepak takraw, Indonesian rivals still come from Southeast Asian countries such as Thailand, Vietnam, Myanmar and Malaysia.
Speaking of sepak takraw, the power map of Southeast Asia is still very dominant so we are optimistic to meet the target, although at SEA Games 2017 yesterday we did not bring home gold because we are the top country in this branch and I am sure the team will improve.

As we already know in Asean Games 2017, Kuala Lumpur sepak takraw Indonesia is able to beat the host Malaysia with a score of 2-1, although Malaysia can be played by a team that is extraordinary.

Indonesian men's squad 1 reinforced A. Halim, Herson, Rizky, lost 25-23, 16-21, 11-21 from the Malaysian squad.
However, Indonesia was able to equalize through a team 2 which strengthened Saiful Rizal, Syamsul Hadi who won 21-13, 18-21, 21-11.
Team 3 (Rizki, Hendra, Nofrizal) sealed Indonesia's victory over Malaysia after winning 21-14, 21-18.
Thank you for visiting my blog, may be useful for us all. Do not forget voting, commenting, sharing!
greetings success for you all.