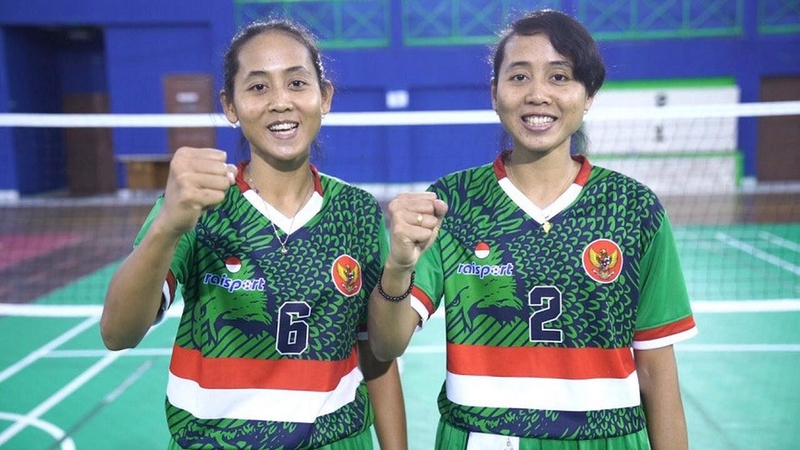 The twins, Lena and Leni, are Indonesia's two mainstay athletes in the sepak takraw sport at the 2018 Asian Games. However, before becoming like now, Lena and Leni have to start from the bottom.
To face the 18th Asian Games, these two women from Indramayu are actively practicing. Moreover, Lena and Leni want to give the best achievements for Indonesia.
The name is twin pairs, Lena and Leni always appear compact before and during training. In fact, because both women's faces are very identical, it is not uncommon for people to always doubt which one is Lena or Leni.
However, what's more interesting is that they joined sepak takraw because they were "forced". Before becoming an athlete, the lives of Lena and Leni were far from encouraging.
As quoted from the pages of Kemenpora, his father, Surtina, was only a farm worker. Meanwhile, the mother, Toniah, is a housewife everyday.
The economic life of the Lena-Leni family is far from being well-off. In fact, the twins had been persuaded by their parents to become migrant workers rather than continuing school. Lena and Leni compact refused. They have the principle that education remains the main one.
The cost problem is indeed an obstacle, but Lena and Leni cover it up by becoming a laundry worker. They are willing to wash dishes in the junior high school for pocket money.
Way of life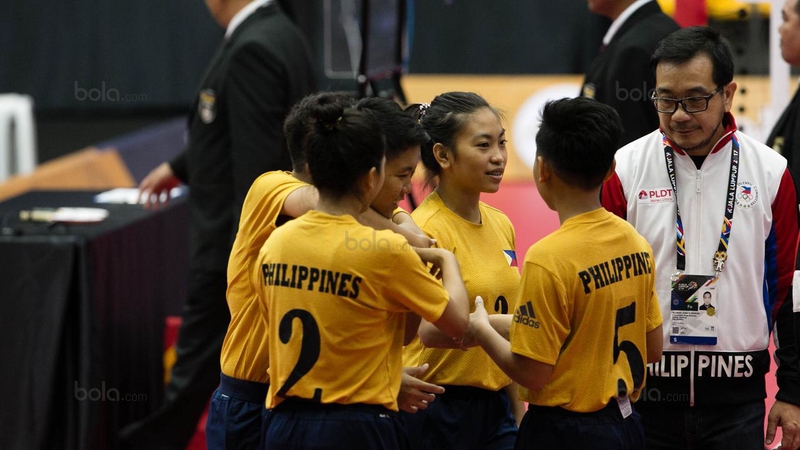 When you have graduated and will continue your education to high school, Lena and Leni are faced with the same problem: the cost of education. This is where the first time sepak takraw changes the way of life of the twins.
"Want to go to high school to participate in sepak takraw, because in high school the takraw athletes are free of school, so we joined. Coincidentally the coach also knew we had talent so thank God we can until now," said Lena.
The twins may be lucky because they can go to school without fees thanks to sepak takraw. But the costs borne are only monthly fees.
Equipment for schools and training, students must have each. Lena and Leni did not run out of reason. Luckily, they are neighbors with collectors of used goods.
They know the schedule of activities there. If there are used goods that cannot be processed, usually the neighbor throws the items near the river embankment.
Here, Lena and Leni are willing to scavenge rubbish for the sake of getting used shoes which according to their standards are still suitable for use. Like it or not, like it or not, Lena-Leni must learn sepak takraw sports.
"The neighbor is a boss who wrecked it, so if there are items that cannot be sold or are not sold, they will be dumped into the river embankment. If we look for it in the morning, if we have a pair of shoes, we take it for school and practice," said Leni.
Various Championships
They first learned it in 2006. Some of their championships were from inter-student championships, between regions, to regional sports weekends.
Until 2007, Lena and Leni were brought from Indramayu to the Capital City to participate in the national selection. They finally officially bear national athlete status in the same year and are required to take part in national training.
As of 2007, many achievements have been achieved for red and white. From the 2014 Asian Games bronze medal at Incheon, he won a gold medal at the King's Cup (the most prestigious sepak takraw tournament) in 2016.
Now, the twins claim to be ready to compete in the 2018 Asian Games. They are very enthusiastic and can not wait to kick the rattan-based ball on the field.
"We are ready for combat and ready to compete. If tomorrow competes, we are ready, because it is all equipped to play," said Lena.
"From technique, skill, physical, and mental, everything is ready. Anyway, ready to play, instead we want to be able to compete as soon as possible," continued Lena.
This article is quoted from liputan6.com in the Indonesian version