Now I feel freaky bad about how last Friday hunting went, it was supposed to be my first day hunting waterfowl, but a few seconds of chaos cost me my kill. Can someone just take me back in time to make things right?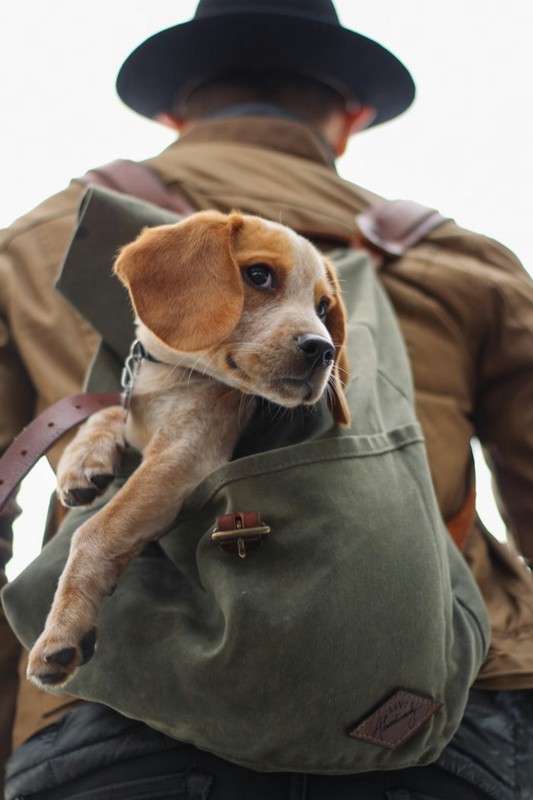 Hello readers this my post for the freaky Friday contest hosted by the king of curators @Pete, every week interested contestants/writers get to write on a topic base on an image presented by the host, your write up can be in various format either imaginary story, dream, you as a participant in the event etcetera. And to cap it all they are amazing rewards to be given out. Like I always say this is the place you want to be every week, so why not grab your laptop and show us how good you are. For more information on participation and supports kindly follow the link. https://scorum.com/en-us/shooting/@pete/welcome-to-freaky-friday-december-14-2018.
Permit me to introduce to you my loving pet, his name his smart. Don't think much of why I call him that, I gave him the name because he is smart to know when he is hungry and he always has his special way of announcing is condition to me, instead of barking as other dogs would do he will rather jump on my body and urinate on me, oops weird right but that is smart for you. Anyways aside that part of him he has been a loving dog since I bought him from the puppy shop 2 years ago.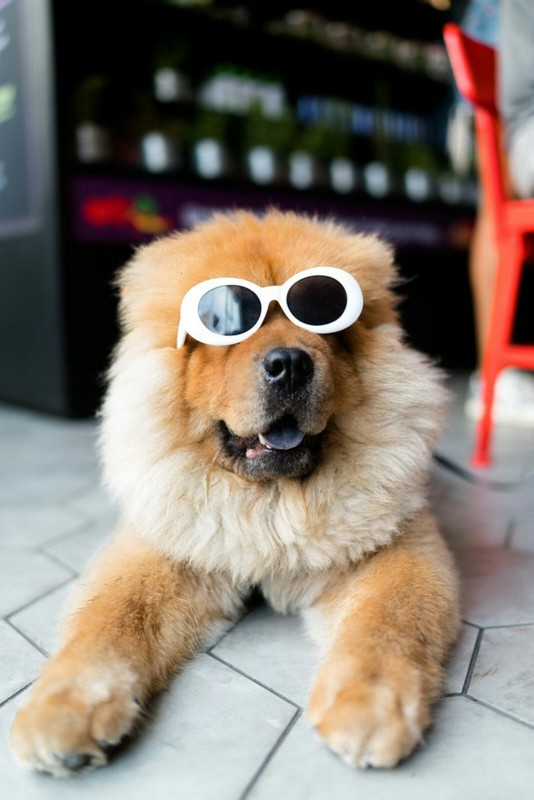 After leaving my parents' house to start my own life and make a name for myself, I wasn't keen on keeping much friends, for me it was about the survival and the future, but along the line out of boredom I decided to get myself a buddy and that was how smart came into the picture, I lived in Maine, it is a cool place to live in, the facilities in the city such as hospitals and good educational stand are just exquisite it is also a place which has a lot of dog breeds and it wasn't so difficult getting myself a buddy in smart.
California experience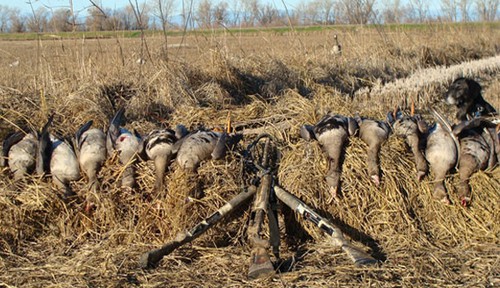 After about 6 months I wasn't satisfied with my job at my former location I had to move on and settle in another district, I was able to get a job in a big gun shop as a sales person in California, and that was when I began to have this sudden love for guns, I get to handle them daily while selling to customers. My knowledge for guns grew from zero to hundred the only thing left was me behind the trigger firing. But unfortunately I never got to fire the gun even for once my employers never permitted sales personnel to shot guns.

But my days at the gun shop came to an end when I went against the company's rules by entering the shooting range, I went in with a CZ 75B SP01 just after I finished loading the gun, my boss walked in and I was cut red handed which prompted my being sacked. I wasn't sad because I lost the job but because I didn't complete the mission for why I got sacked.
Life at Alaska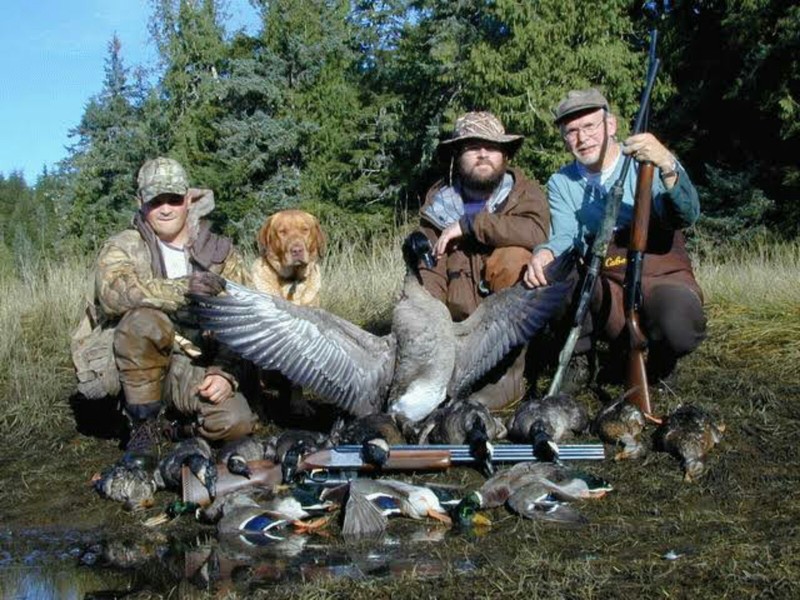 After a bizarre ending to my stay in my former location i wanted a change in environment which would look like starting a new life, so I moved away from my former location and I found myself in Alaska, I wanted something calm and not too crowded for a place to stay and Alaska just seem to fit in that description. I got myself a nice flat in town and settled quickly. My stay here exposed me to wild life, if you have been to Alaska you will see the forest and large water bodies, that was how I got the goose hunting experience started, I have always heard gun shots any time I pass the forest side few kilometers away from my house which made me wondered what the shooters were shooting at, after making inquiries I got informed that it was goose hunting going on behind the trees.
I thought to myself it was an opportunity to get my hands on a firing gun, which I have always wanted to experience, at least It is going to be double hit, shooting as well as hunting the goose sounded cool to me but fun was cut shot with the news that the men were licensed and since I was not licensed it is impossible for me to be part of the adventure. So it all ended in fantasy in Alaska.
Present day
I don't even know if I should be called a tourist but I just find joy in want in my own words a very comfortable place to stay and fortunately my new job brought me to Canada. just like my former place in Alaska which has forest and water bodies, my new location was not far from it especially this shallow river behind my house.
And if you are at my balcony you will have a good picture of the water as well of the flocks of geese who comes to feed on the barley on the land and later retire to the water.
I didn't want to miss another chance of completing my shooting adventure so I applied for my license, my experience at the gun shop helped me a lot in getting it.
I got my riffle as well, and my first hunt was scheduled on Friday which I was anxious about.
The day came for me to finally fulfil my shooting desires as well as hunting, I wore two sweaters because of the cold weather, I took along my lifejacket as well one for Smart, hope you still remember my lovely pet, a water bottle, and other necessary things needed for the hunt and placed them inside the canoe. I made sure not to carry heavy things so as not to complicate things when coming back with my catch.
I sailed to the spot I was to lay ambush, I set up a decoy in front of me so as not to draw attentions from the goose and ducks, I left smart inside the canoe to lay watch for me which was just a foot behind me, so I waited for my prey to finish grazing the land and step into the land.

After waiting for 30 minutes the goose started entering the water, and I said to myself it was time to hunt, I stood steady and aimed at one of the goose that was about 5 meters away, and just as I was about firing my riffle Smart jumped on my body and with the shock of not expecting such incident I fired into the WIND the whole goose in the area flew away within a second. Smart jumped on me just to urinate on my body as usual to signal me he was hungry.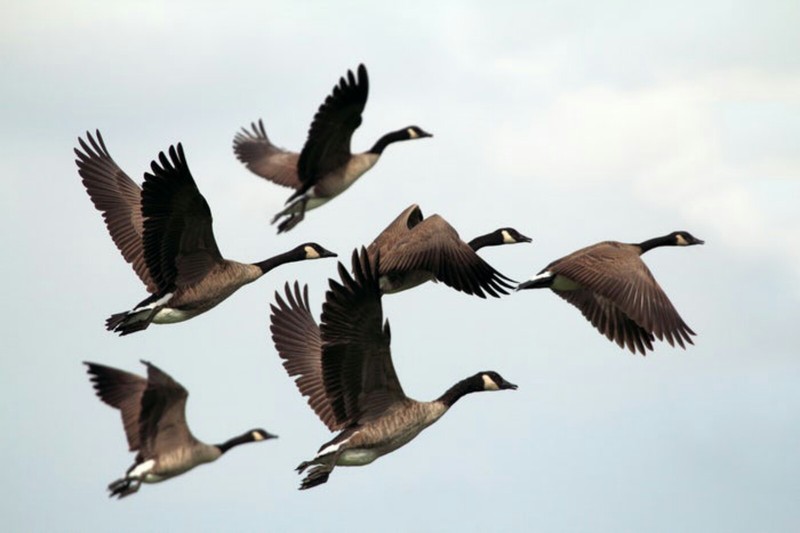 Oh my world, what just happened right now? Smart just made a mess of my adventure, and for the first time I wish I didn't have a pet.
Thanks for reading.👏👏
.