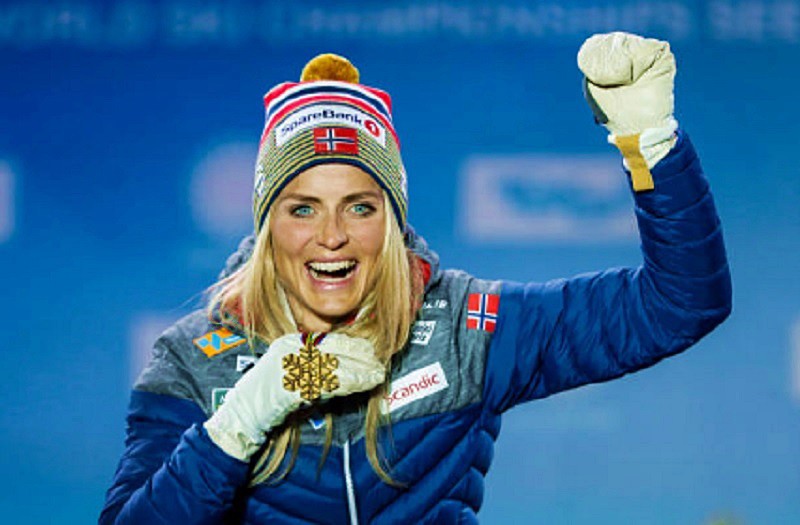 Therese Johaug won her second gold medal at the 2019 FIS Nordic World Ski Championships in Seefeld. Last week she won the gold medal at the Skiathlon, this time she won at the 10 km individual classic race. I'm not going to talk about the controversial doping situation anymore, but rather focus on the achievement. She started the race as the favorite, she dominated from the start and never looked back. There was no doubt she was going to win this title, and it was the 9th gold medal at the World Championships in her career. None of the other competitors stood a chance against the overwhelming achievement of Johaug. Frida Karlsson who finished second, and who won the silver medal finished with a gap of 12.20 seconds. Ingvild Østberg finished on a much bigger difference, 35.60 seconds behind Johaug, but that was enough for her to win the bronze medal.

Shooting Sharp
The Rifle & Pistol World Cup is currently taking place in New Delhi, India and two European ladies have managed to perform at top level in the 10m air pistol, and 50m rifle from three positions categories.
Veronika Major from Hungary was one of them, as she succeeded in the 10m air pistol category. Her accumulated score of all shots throughout the competition was 245.1 points. With that score she was way ahead of Chia Ying Wu, a shooter from Chinese Taipei (or Taiwan), who managed to take silver with 238.4 points. Those 6.7 points difference sounds like it's a lot, and it is, but the gap to the number three in the rankings is massively. South Korean shooter Kim Bo-Mi came to a score of 218.3 points.
Take the air pistol away and replace it with a rifle, move 40 meters further away from the target, and make sure you keep that 50 meter distance, despite shooting from three different positions. Yelizaveta Korol from Kazakhstan managed to do that pretty well and scored a total points of 445.7 throughout the competition. Mengyao Shi from China did a better performance however, and set the standard much higher, to 456.6 points. In the whole competition there was just one person who could come close to that, and even topped that score, Nina Christen. The difference between Shi and Christen weren't that big, just 0.5 points after scoring 445.7 points in total. What made the effort so special was the steady effort and calm impressions she made throughout the event. She hit 35 perfect 10's, three less than Shi, but Shi occasionally hit much lower numbers, whereas Christen always was very close near the maximum of 10 points, often recording 9.4 or 9.5 points, which helped her win the gold medal.