From 18 to 27 February 2019 the World Junior Alpine Skiing Championships were held in Val di Fassa, a valley in the Dolomites, located in the autonomous province of Trento, Italy. The disciplines that were held were the same ones that would normally be held at skiing championships for seniors.

Downhill
Super-G
Giant Slalom
Slalom
Alpine Combined
Team Competition (mixed)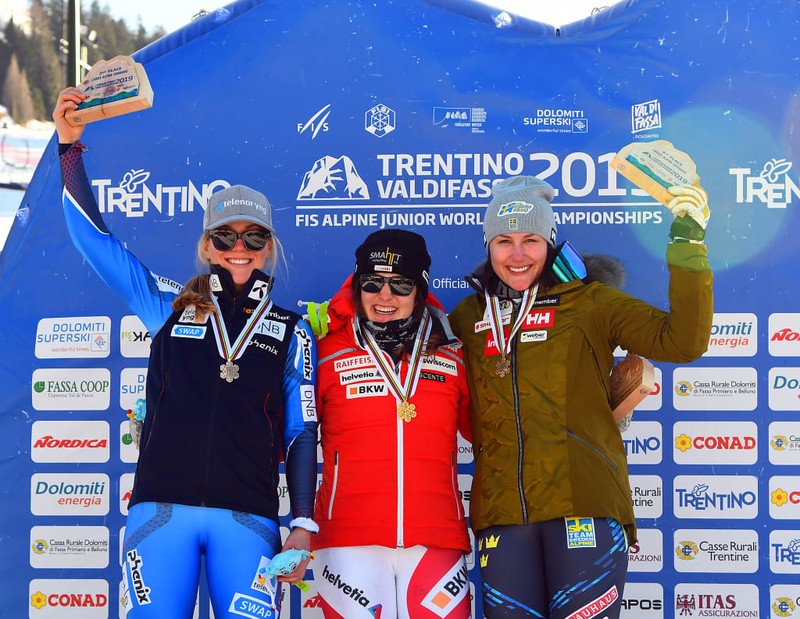 This article will highlight the performances in the girls' competition. The five gold medals were all won by different individuals, from four different countries. Only Switzerland managed to win two gold medals. They also won one gold medal in the boys competition to top the general medals table too. There was only one girl who won more than one medal, a silver and a bronze. We can come to the conclusion that the future of skiing is wide open, no one is dominating it at this stage, and the main contenders come from several countries. Switzerland seems to be the country producing the most talented skiers at the moment. They won six medals in the girls' competition, and all six medals were won by different skiers. I will be presenting some of the medal winning skiers in alphabetical order.
AJ Hurt (United States)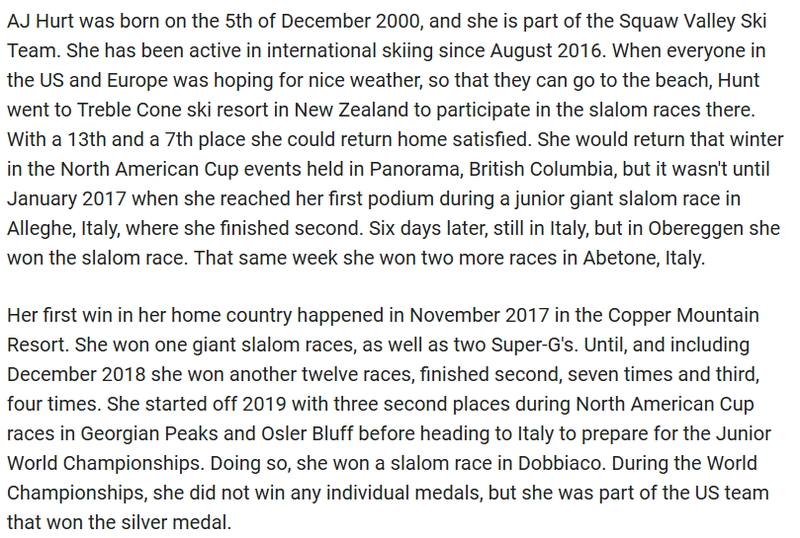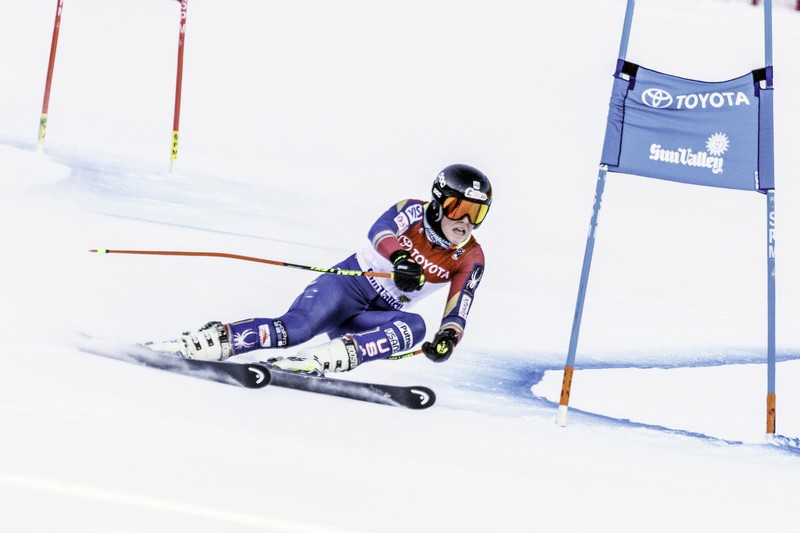 Alice Robinson (New Zealand)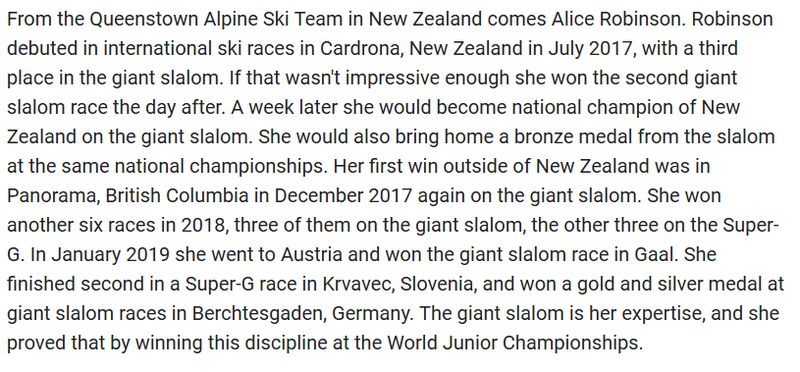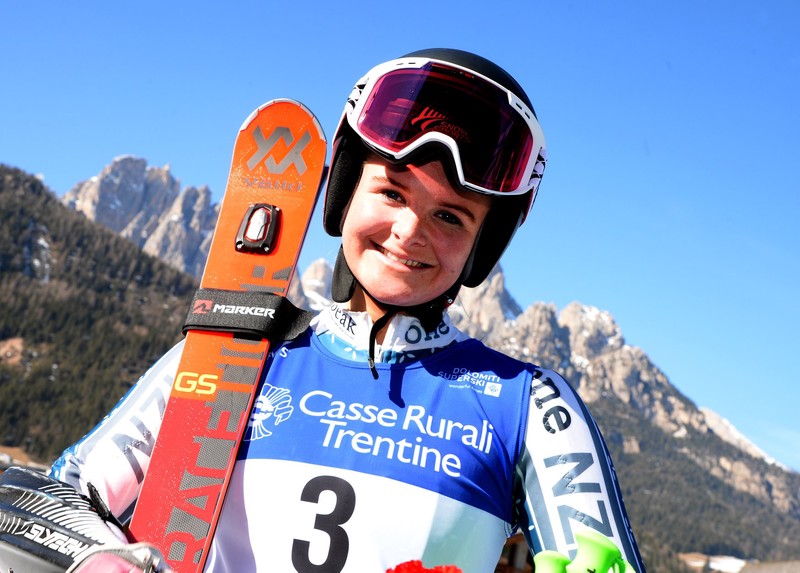 Hannah Sæthereng (Norway)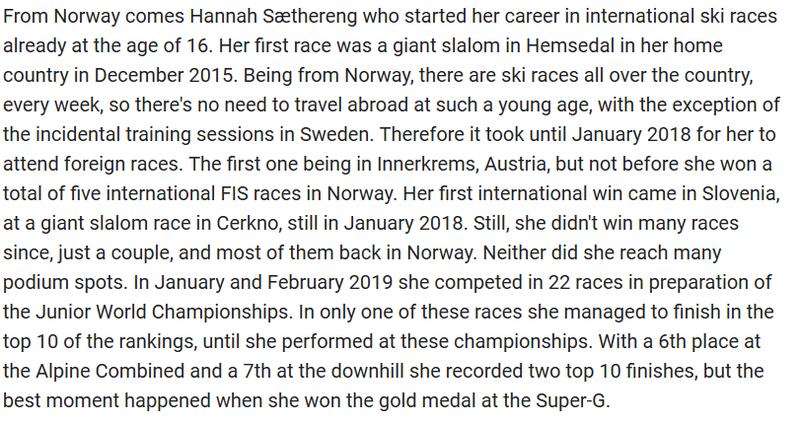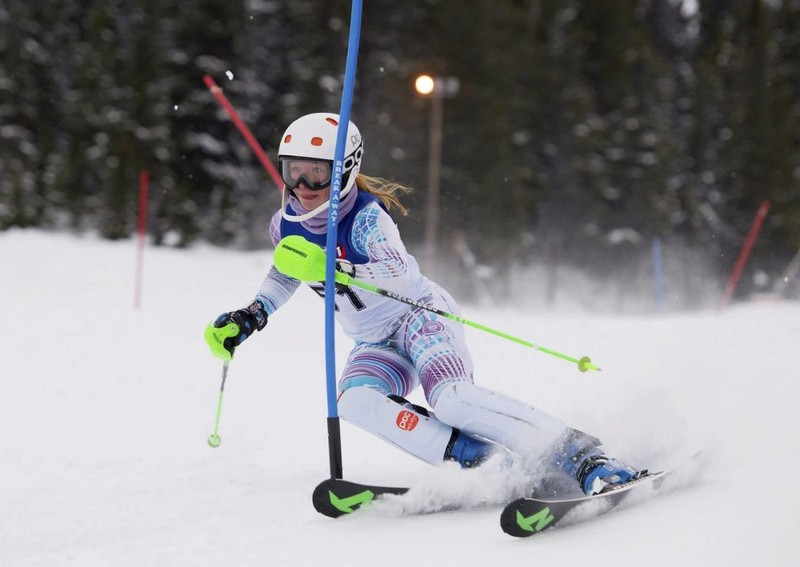 Juliana Suter (Switzerland)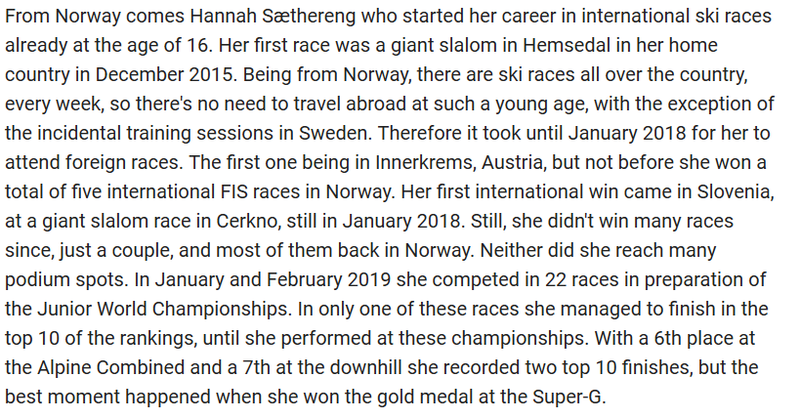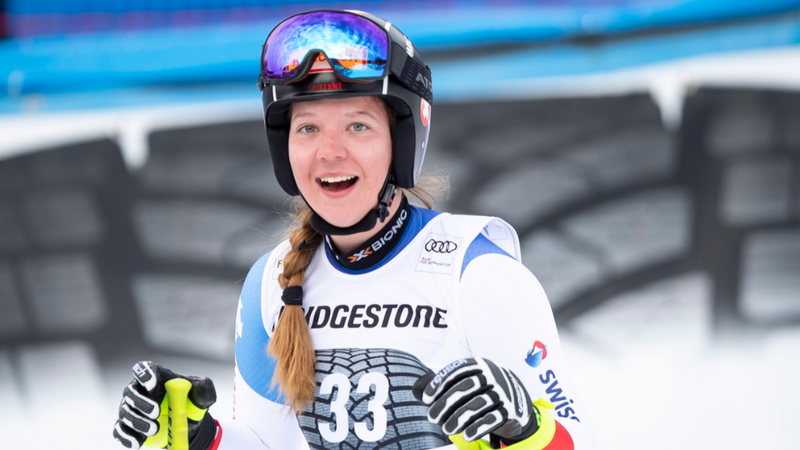 Meta Hrovat (Slovenia)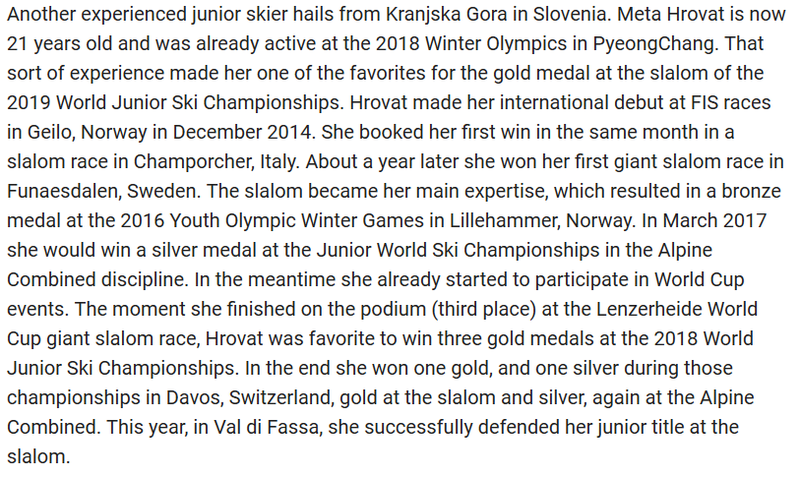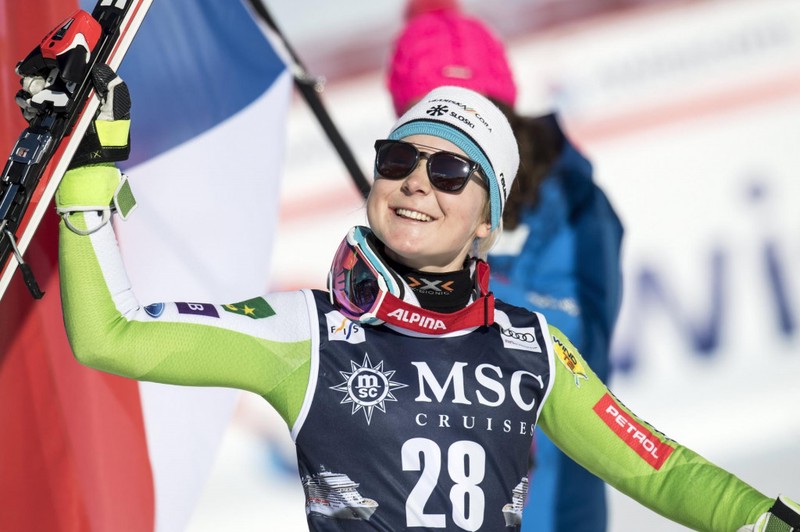 Nicole Good (Switzerland)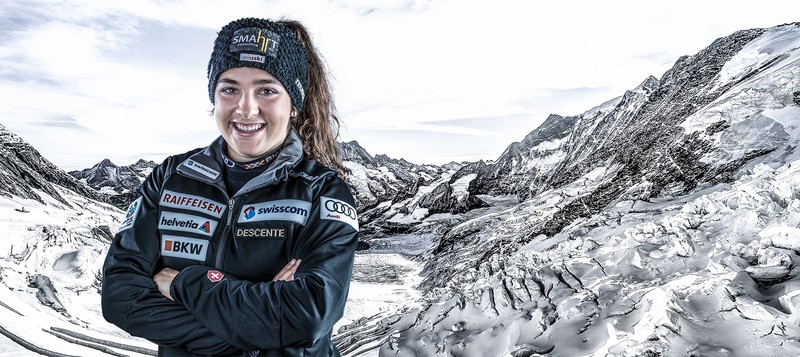 Noémie Kolly (Switzerland)