I only signed up yesterday so I am not familiar with everything here yet. I have voted for some of your articles already and it seems to be going smoothly. For me the website shows a lot of potential and I just love the idea of making money online with blogging.
The first thing I really noticed was the lack of women sports. Are there any other women on here, or am I the first one to arrive, I doubt that of course, but fact is that I didn't come across them yet, and that I haven't seen anything about women sports on here too.

Being a girl, or a woman, however you wanna call it, I see it as my task represent women sports too, because there's a lot out there and it's not as amateuristic as it may seem. Don't get me wrong, I love male sports too, but there's already plenty of that from what I can see.
For the first bit of girl power I would like to take you to Åre in Sweden. This is where the World Championships in alpine skiing is currently held. The first woman to became world champion was Mikaela Shiffrin yesterday, on the Super-G.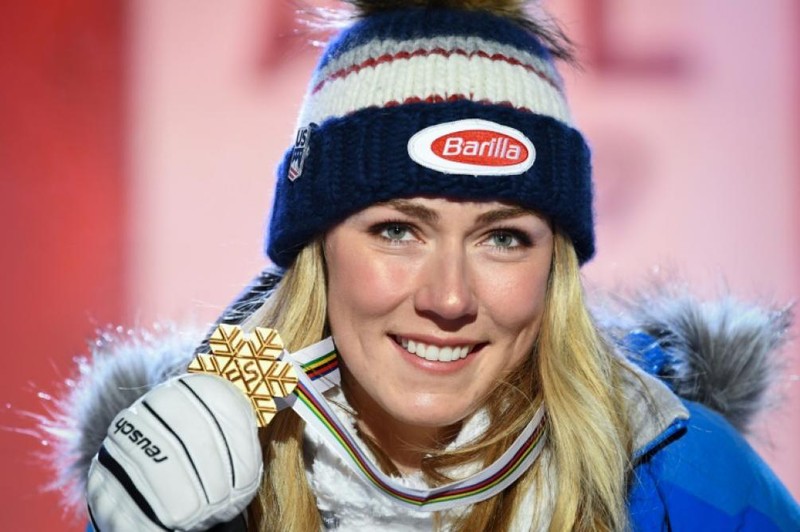 It wasn't her first world title, because she had already won three slalom titles previously in her career. As she is still a good contender to win the slalom gold again as well, this could be the first time she'll win two world titles in the same year.

Italian skier Sofia Goggia won the silver medal, as she finished only 0.02 seconds behind Shiffrin. Goggia is the current Olympic Champion on the downhill and had previously won a bronze medal on the Giant Slalom at the World Championships in 2013. The story of Goggia reaching this level at this stage of her career is amazing. About half a year ago she suffered a severe ankle injury which was the reason for her to miss most of the season until now. To achieve something like this so shortly after returning back into competition is something I personally really admire in sportspeople.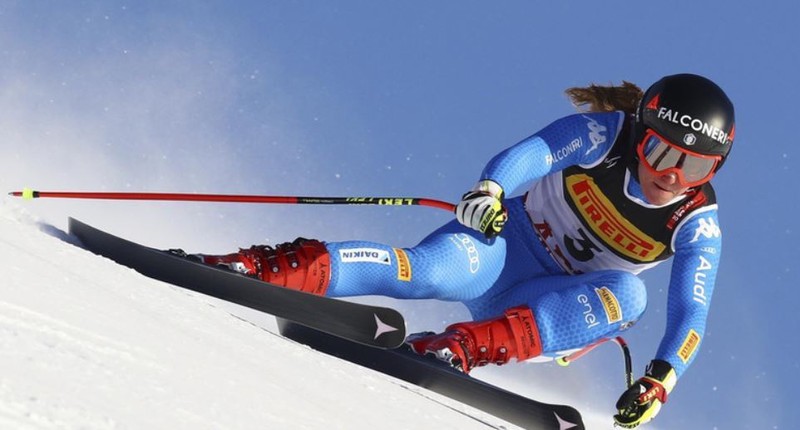 The bronze medal yesterday was for Corinne Suter representing Switzerland. That was a massive surprise, even though she had been showing quite a good form ahead of these World Championships. She had however never been on a podium on senior level before. That doesn't mean she is completely inexperienced when it comes to that. She is after all a double youth world champion on the Super-G and Downhill from 2014. She had also won a silver and a bronze medal at earlier youth championships.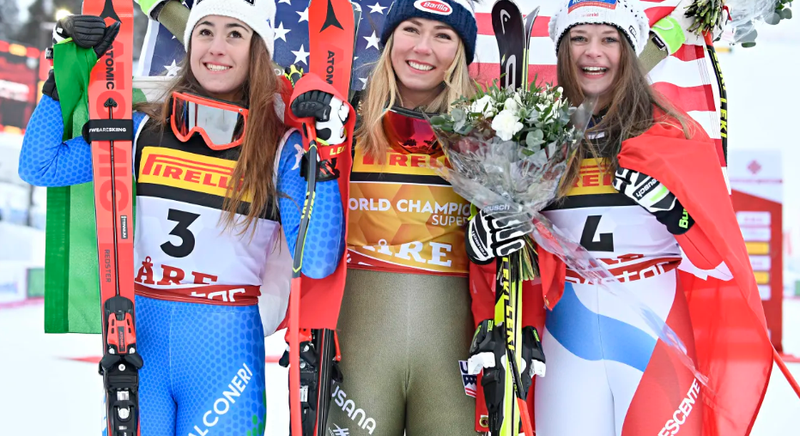 You have probably heard of Lindsey Vonn, after all she's a pretty blonde lady. She is ending her career during these championships in Sweden. It was not expected that she would win any medals here, even though she won gold and silver in the World Cup meetings in Åre last season. She has however not been into much competition ever since, as injuries forced her to stay sidelined for most of the time. Yesterday she participated, but she did not finish the race, as she crashed.
If you have any female sportspeople or women sports events you want to hear about, let me know and I'll do my best to fulfill your wishes. Also please let me know how you like my post and don't hesitate to share some useful information from which I can learn.
Thank you!
Melissa