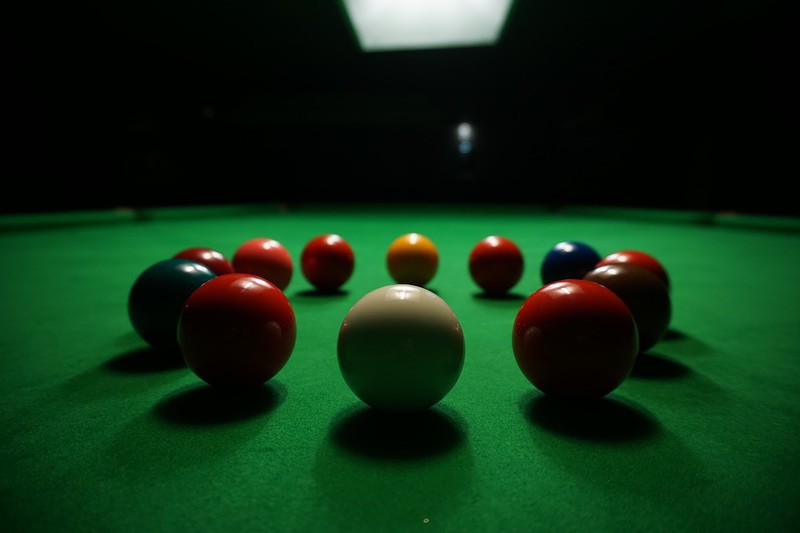 I am going to use snooker and pool interchangeably throughout the intro to this post and in relation to my own experience playing snooker or pool, as many of my own experiences were on pool tables. I did play snooker too, and an actual fact, my first memories are from very old snooker tables from back in the day.
I have fond memories of watching the great snooker tournaments in my youth. In my house, every single major sporting event that were on the two terrestrial channels we had were watched and appreciated with great excitement. From the Masters in Augusta to the tennis courts of Wimbledon; from the Grand National fences to many a World cup final and everything in between.
Snooker fell in between, and many a great final was watched on our TV with my Dad and brothers. Later on in the post I will look at two of my heroes from these early days and one guy who is still playing at the very top level. These guys all share similar characteristics - they were/are fast players with a flamboyant style and huge personality. But, as yin has yang, the huge personality of each is counter balanced with a darker side, a struggle they had. I will elaborate on these great players later in the post.
Growing up playing snooker and pool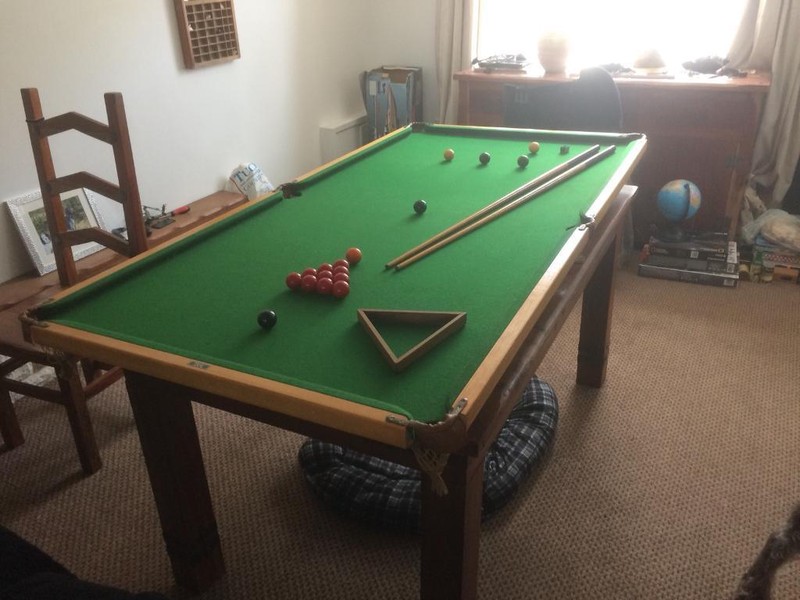 My brothers had a snooker table in the 1970s, well before I was born the following decade, so by the time I was old enough to play the table was gathering dust, and although I remember the table, I don't remember playing that many games with my brothers. This is partly because I got a Foosball table back then, and this table saw all the action, as my first passion was and still is football.

My friend down the road didn't have a foosball table though, he had snooker table, so when we were at his house and it was too rainy to play football, we'd all be squeezed into Mike's shed playing football. We would play little mini tournaments and his parents would sometimes put up little prizes. I remember one time in particular that first prize was a can of coke and 2nd prize was a marathon bar (now called a Snickers! 😎) Man, that was a big deal back then I can tell you, and we all really wanted to win that big prize.
Just to be clear, my mate didn't have this huge shed that could hold a proper size snooker table, it wasn't the Ritz, but he had a 1/3 size table and we adored it.
Whatever sporting event was on at a particular time often dictated what we would play. So when Stefan Edberg and Boris Becker were battling it out on centre court, we'd all be out with our tennis rackets and when the FA cup final was on, we would be trying to emulate our favorite Arsenal or Liverpool player. Then the snooker finals would roll around, and we would all be straight around to Mike's for a big snooker championship. we would have quarter finals, semi finals and a final and it was serious business. Tears were shed when some of the lads got knocked out. It's funny looking back, we were all so competitive, and to be honest I still am! I love to win, no matter what the sport or activity is, I want to be the best..
Pool table in the pub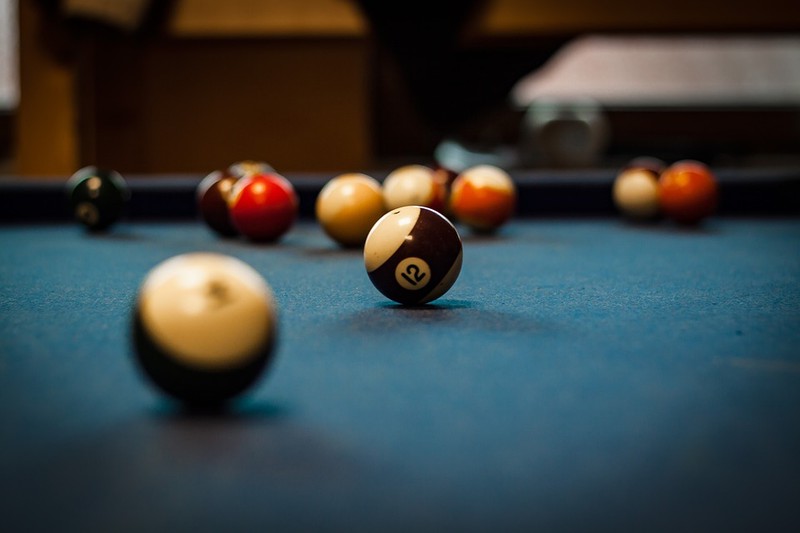 I continued to play snooker every now and again in Galway city growing up, but it was very much a pastime, and I was only a very average player, but I always enjoyed the games on the full tables in our local snooker hall.
But, soon Pool became my firm favorite, especially when I started going to the pub, and usually you had to put your name on a board or money on the table, and then wait your turn to topple the champ. Many a great evening I spent in different pubs with my friends playing pool like this.
It usually follows a similar pattern too, you start off pretty solid, after a pint or two you start to play some great stuff, and are taking on all manner of swerve and doubles of cushions and they come off. Then pint 4 or 5 arrives, and the old eye-hand co-ordination slips a little and all of a sudden those doubles are not quite coming off anymore, but it doesn't stop you trying and having a laugh.
I'm looking forward to my boys getting a little older and taking on their old man in pool, I have tried it a few times with my eldest lad already while on holidays in Spain, but he always just grabs all the balls and puts them straight in the pockets with his hands. That can get pretty expensive very quickly at €1 a pop!
So, that's an overview of my very limited playing experience, so let's turn now to the pros.
Snooker Legends and Characters
The sport of snooker has had many legends and incredible world champions over the years. Names like Steve Davis, Stephen Hendry, John Higgins and Mark Selby come to mind for me. These guys were all clean cut champions and very accomplished players. For my list below, I will concentrate on 3 absolute fan favorites and geniuses around the snooker table, but they also share the characteristic of being wild away from the snooker table, and each was/is troubled in their own unique way.
Alex Higgins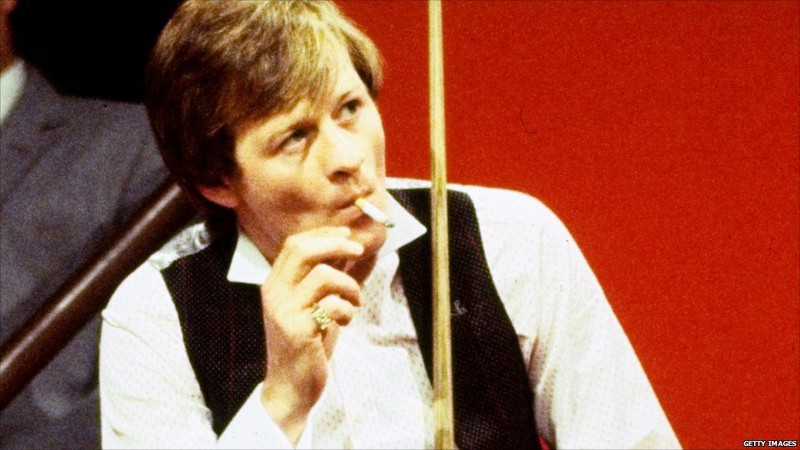 Alex "The Hurricane" Higgins didn't pick up a snooker cue until the age of 11, but watching him play the sport which he made his own in the 1970s and 1980s, you'd be forgiven for believing that he was born holding a snooker cue.
Not many people know that Higgins first love was actually horse riding, and he left his Belfast home at the age of 14 and traveled to the UK to pursue that dream. He never made the grade though, as he was too heavy for competitive horse racing, and we can all be thankful about that, or we may never have seen him in his pomp potting balls for fun in his flamboyant style.
When Higgins returned to Ireland, snooker became his main aim, and he managed his first maximum 147 break at the tender age of 16. He competed in Ireland and Northern Ireland over the following years, and finally turned pro at 22. That very same year, he became the youngest ever world champion when he defeated John Spencer 37 frames to 32.
This well and truly catapulted Higgins into the limelight, a limelight which he loved and craved, but which would ultimately lead to his demise in both his career and life itself.
Higgins had a unique style and the speed at which he played, allied with his ability to pot balls at a rapid rate earned him the nickname "Hurricane Higgins". Indeed, if you played against him during his glory years, you would probably feel like you had just encountered a real life hurricane. He went on to win the world championship again 10 years later in an emotional victory against Ray Reardon, beating him 18-15 at the crucible.
There was another side to Higgins though. His jolly and often chaotic demeanor hid a much darker side, and he like so many others had a vice, and his vice just so happened to be a social crutch for him also. His vice was alcohol. The culture back then did not help him, as it was acceptable and common place to drink alcohol and smoke during tournaments, and many players did just that.
His career took a turn in the wrong direction 1986, when he head-butted a tournament official while playing in the UK championship. It led to a £12,000 fine, as well as a five tournament ban. It was the beginning of the end for Higgins, and he again embarrassed himself in 1990. This time it was the first round of the world championship, and he punched tournament official Colin Randle in the abdomen after losing his first round match. He immediately announced his retirement after that infamous incident. It was a sorry way to end a fantastic career.
He ultimately lost the biggest match of his career in 2012, when he succumbed to the throat cancer which ravaged him in his final months, as you can see from the picture below of him in his later days.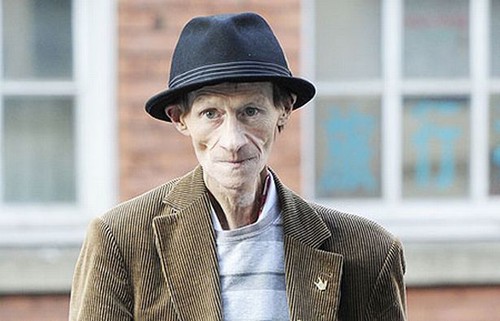 He lit up many peoples lives with his sense of humour and masterful stroking of balls upon the green felt, and let us remember him for that. Rest in Peace Alex.
That brings me along to another of snooker's greats and another absolute character and fan favorite - Jimmy White. He was actually great friends with Alex Higgins, and said at the time of the Hurricane's death:
"I was crying all day. I'm devastated. I was in awe of him. I didn't always agree with what he did but I loved him. I have lost a friend and I will remember him forever"

Jimmy White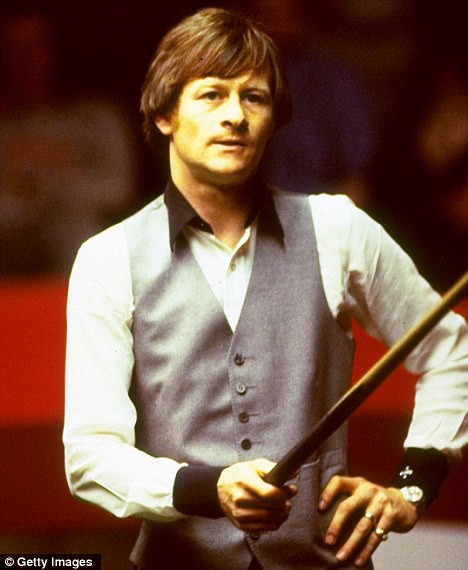 Jimmy White was another player of this era, and Jimmy still plays a bit now at 56 years of age, but he is long since past his best. But when he was at his best he was a formidable opponent and like Higgins, he was famous for his swash buckling style and was dubbed the "people's champion", but his real knickname was "the Whirlwind"
Jimmy first got into snooker at the age of 8 and his education took a back seat, as he mitched off school every chance he got to shoot a few frames down at 'Zacs' snooker hall, which was quickly becoming his second home. His flair and ability quickly showed, and he soon started to compete against adults and he managed his first victory in the 1979 English Amateur Championship.
Jimmy is remembered as one of the world greats, but he is probably most famous for never winning a snooker world championship, having reached the final on 6 separate occasions throughout his career. He came agonisingly close in 1994 when Stephen Hendry edged him out 18-17 in the final at the crucible. If that wasn't bad enough, Hendry also beat him in the final in 1990, 1992 and 1993, so Stephen never did make it onto Jimmy's Christmas card list. Steve Davis and John Parrott beat him in the other finals in 1984 and 1993 respectively.
It's not all bad memories for Jimmy at the crucible however, as he is a proud member of a short list of 6 people to have made a maximum break at snookers top table at the world championship.
Jimmy was fond of a smoke at the snooker table also, as we can see from the picture below.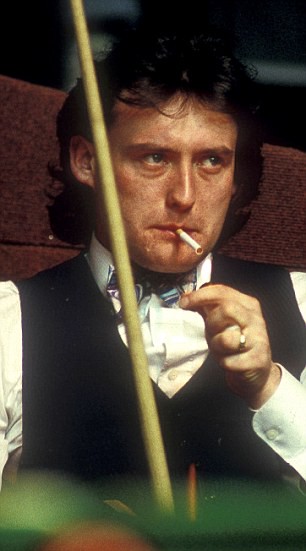 Although best known for his snooker skills, Jimmy was also a pool shark and top poker player. He actually won the Poker Million tournament in 2003 pocketing a top prize of $150,000. Not bad for playing a bit of cards.
Jimmy can still be seen playing snooker and playing cards, and sharing a laugh with others with his razor sharp wit. He is a true legend and gave all of us snooker fans some great memories over the years. Thanks for that Jimmy.
Ronnie O'Sullivan
Ronnie is the man! I just love to watch him play. He plays with passion, style, flair and is even known to play trick shots during games or take shots with his wrong hand. He is an absolute all rounder, and he is my favorite snooker player of all time, and I am very thankful that he is still playing the game at 42 and I can still watch and appreciate his impressive repertoire of skills. I would love to see him win at least one more major title to see him surpass Stephen Hendry as the most successful snooker player of all time. They are both level on 18 titles, with his 18 comprised of five World Championships, seven Masters titles, and six UK Championships.
Something about 18
There is something about that magical number of 18 and major titles, as it is not just Hendry and O'Sullivan who find themselves sat at that impressive landmark. If we cross over to golf, we will see Jack Nicklaus sitting proud on 18 major victories also, however the pretender to his crown needs 5 to surpass him, and Tiger is starting to run out of road!
Back to Ronnie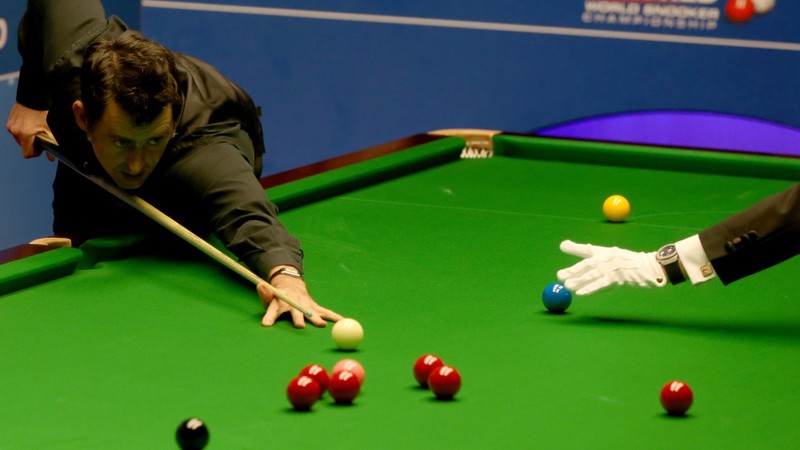 Ronnie is known as "the pocket rocket" and it is easy to see why when he delivers some of his trade mark power shots, and you hear them slam against the back of the pocket. One thing Ronnie is very well known for is his speed of play, and he would really give the Hurricane and Whirlwind a run for their money in this regard. As you can see from the picture above the ref can barely re-spot the blue before Ronnie is ready to pot his next red.
Ronnie first picked up a cue when he was 7 and it didn't take long for him to hone his skills and amazingly he pocketed his first century break at the age of 10. I've played snooker many times, and I've never seen the dial go past 50, so to manage a century at 10 years of age is sensational. That's Ronnie for you, sensational, the boy wonder. He would go on to claim his first honour at the age of 13 when competing against boys much older in the U-16 championship.
Ronnie turned professional in 1992 and has been winning snooker competitions ever since. No one in the sport has won more prize money and he is closing in on Stephen Hendry's record of 36 career titles, Ronnie has 33.
Troubled Genius
Like many geniuses, Ronnie struggles with his sport. Right the way through his illustrious career, O'Sullivan has received multiple warnings and sanctions from snooker's governing body. These relate to his conduct and comments, which have seen him turn up on the front pages of newspapers. This has resulted in prolonged absences, and I firmly believe he would hold all of the records if it was not for these absences. Having said that, we are lucky that he is still playing our wonderful sport, as he has repeatedly threatened to retire, but luckily for us he has not hung up the cue just yet.
The seed of most of the behavioral issues for Ronnie is his ongoing battle with depression and in his aptly named book "Running" he allows us an insight into his depressed state of mind. He described his depression as a chimp on his shoulder and gave the following examples
Example 1: "Got up. Felt like the chimp was on me. Telling me I'm over-playing, should be at home with the kids, should be training, running, obsessing about getting fat."
Example 2: "Woke up, chimp was there. Not as bad as morning before. He was saying, your right hand/arm will lose its accuracy."
Example 3: "Chimp was telling me after the game that if you play like that you won't win a tournament. Forget it!! Felt quite panicky in the evening when I got home."
And even after he'd won his fourth World Championship in 2012, "But, of course, by the beginning of the next season the chimp was back, tapping me on the shoulder or staring me in the face, telling me I was shite."
It is quite incredible and extremely open an honest for a top sportman, and indeed one who still competes at the top level to be so open and frank about his struggles.
I really hope Ronnie wins one more title and we can say with distinction that he is the best snooker player of all time, but, hey we already know that, even Stephen Hendry will tell you that.
Hall of fame entry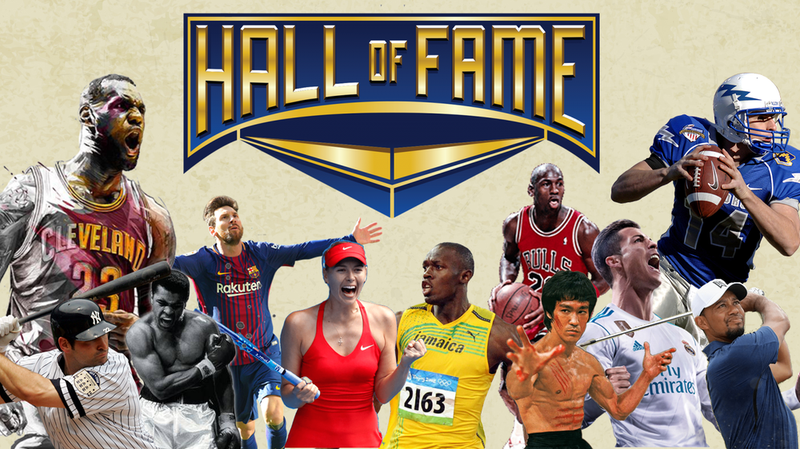 This is my entry into @liuke96player's Hall of fame contest. I was lucky enough to win this two weeks ago when I talked about my love of football and again last week for talking about basketball. Each week, you basically talk about your passion for a particular game or sport and this week, the sport of choice is snooker.
Why not have a go yourself? Write up a nice post about snooker and post a link in the comments of the post below, which also outlines the contest. You will likely get some nice upvotes and you could win one of the prizes - last week every contestant won a prize, so go on, give it a go!
Good luck to everyone.
https://scorum.com/en-us/billiards/@liuke96player/scorum-hall-of-fame-week-4-winners-and-snooker-50-scr

Thanks as always for taking the time to read my post.

Peace Out.