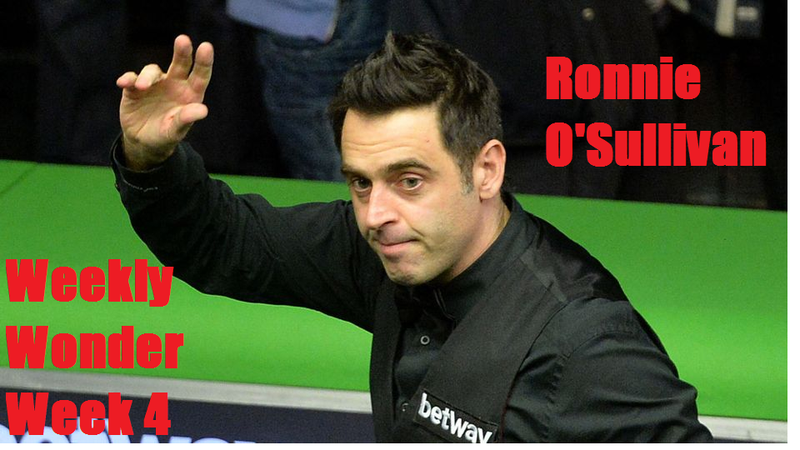 There are a certain players or characters which become synonymous with their sport. I'm thinking about Tiger Woods and golf, Michael Schumacher and Formula 1, Pele and soccer or even Messi these days. The little man from Argentina will go down as one of the world's best and we are lucky to be alive and watching while he is plying his mesmerising trade.
This week's Wednesday wonder is another guy who I believe we are lucky to be able to watch week in week out. Even if you don't watch snooker, I challenge you to watch Ronnie play a few frames of snooker and not be entertained. He is an enigmatic character, blessed with an unbelievable array of skills. If his head was screwed on a little bit better, Ronnie would hold every record in the game. His battles and mental health issues make him very human though and the man on the street can really relate to him. Yes, he's a bit unpredictable and wild, but there is something nice about that in this modern world of discipline.
FYI, you may have noticed that I changed the name from Wednesday wonder to weekly wonder, as it is less pressure on me to try and have things ready to roll on Wednesdays. Now, I can pull the trigger on any day of the week instead. Now, back to the main man himself, where did it all begin? It was a clear night in Bethlehem about 2000 years ago, Mary and Joseph..... No! The other main man.... Ah right, back to Ronnie so...
A BUDDING STARLET
Ronnie crashed onto the scene like a rocket at 17 years of age. This cocky, precocious young man from Wordsley took the snooker world by storm as he won 74 of his 76 matches in 1993, including a record 38 successive wins. He broke the record previously held by Stephen Hendry and that would become a habit and a target for Ronnie over the years that followed. Unlike some players who shine for 3 to 5 years, Ronnie has managed to shine like a diamond for two and half decades!
Ronnie first got into snooker, when most young lads were playing with their GI Joe's or He-man figures. He was just seven years old and straight away he showed a natural talent and routinely embarrassed players twice, three times, four times and five times his age in those early days. He was beating the best players in his club by the age of just nine and went onto win his first tournament at the age of nine. Just how good was the competition? Well Ronnie managed his first century break aged 10, when he racked up 117 during a single visit to the table. That gives you an insight into just how good and natural Ronnie was from the earliest age.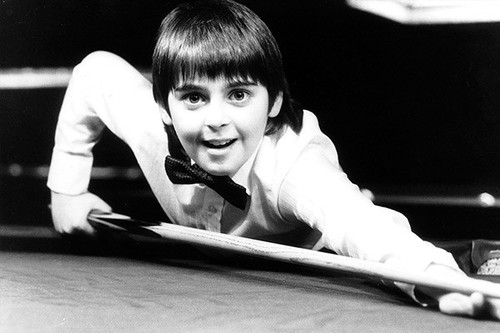 He ably transferred that natural talent into success even in those early days in the late eighties/early nineties. Some early under age achievements included the 1989 British Under-16 Championship, aged 13 and the 1991 IBSF World Under-21 Snooker Championship title two years later.
He was primed for big things and was tipped by many in the game to be the next big thing. How many times have we heard this over the years, only for the latest so called prodigy to fall by the wayside and flatter to deceive. Would Ronnie fall into this category? Not a chance of it, Ronnie had the belief, confidence and natural ability and would take the snooker world by storm.
TRIPLE CROWN WINS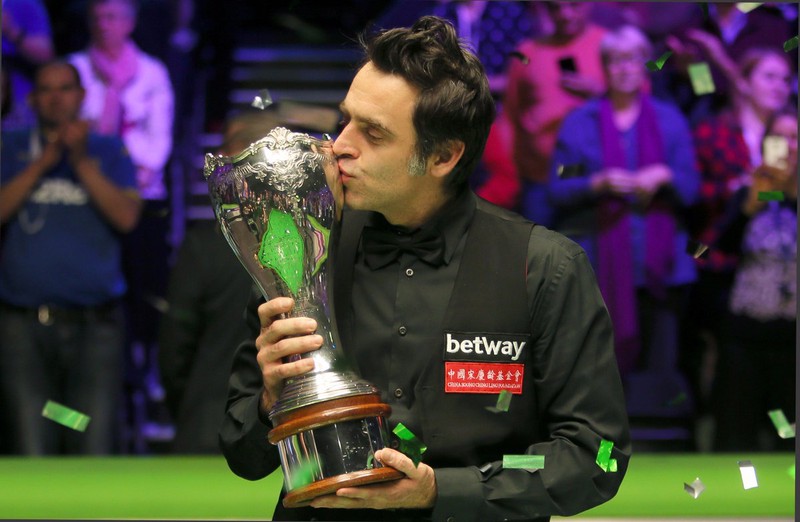 Ronnie has won 34 ranking competitions and 32 non-ranking competitions and has amassed an amazing 986 century breaks in official competitions. The pinnacle, or at least a pinnacle in snooker is to achieve a maximum break, which equates to potting 15 reds followed by 15 blacks and then clearing the yellow, green, brown, blue, pink and black balls in that order. Ronnie had managed this an unbelievable 15 times in official competitions and even managed one in quickest time ever in the 1997 World Championship, when he cleared the 36 balls in five minutes and 20 seconds, in his first round tie against Mick Price. In case you're wondering, that's 8.8 seconds per shot. If you've ever seen Ronnie in full flight, he is often waiting patiently for the ref to re-spot the balls. If someone of Ronnie's ilk was reffing that match in 1997, he may well have broken the 5 minute barrier. Here is a look at that fantastic 147 break unfolding. This is Ronnie at his blistering whirlwind best.
Just like in tennis and golf where the true greats are measured against the number of major titles they have amassed in their careers, snooker is measured against the number of Triple crowns. The big three in snooker are the UK Championship, The Masters and the World Championship.
His first taste of Triple crown glory came when most people his age were worrying about school exams. Ronnie won the UK Championship at the tender age of 17. He dispatched Stephen Hendry 10–6 in the final. This victory made Ronnie the youngest ever winner of a ranking tournament and if people hadn't been aware of him before this tournament, they certainly were now! Over the next 25 years Ronnie added many more UK Championships and added Masters titles and World Championship to his impressive resume. Last year he pulled clear from Stephen Hendry, with 19 Triple Crowns to Stephen's 18 and he is also closing in on his overall record of most ranking event victories. Ronnie has 34 wins vs Stephen's 36 wins and it would take brave person to bet against Ronnie taking that record as well before he hangs up his cue.
RECENT RONNIE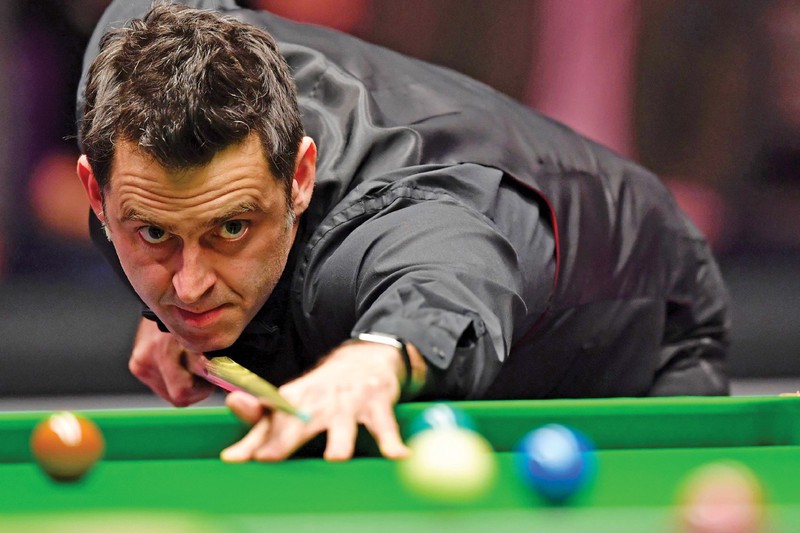 The pocket rocket looks to be in a good place at the moment and in a recent interview, the 43 year old ace said he reckons he'll still be playing at the top level at 55 years of age. I certainly hope so. Will we still see Ronnie threading the boards in 2030?
In an unusually upbeat interview, Ronnie told us:
"It's fantastic! There is no better feeling. I feel like I have an answer for anything that my opponent might bring to the table — whether that's good safety, or good break-building, or good potting."
He then went on to say:
" I just know that they have to continue doing what they're good at to a very high level for a very long time to have a chance to beat me. And they might beat me. But I'll be coming for you the next week. And I'll be coming for you the week after. So keep bringing your A game. At the end of their career most players will say, 'Well, I didn't really get the better of Ronnie.' And that's all you can do as a sportsman."
I actually see some similarities between Ronnie and I away from the snooker table. He is a character who needs to be constantly entertained or challenged. Ronnie has actually written three works of fiction and has even written his own cookery book, a far cry from his party days of the past. Those days seem to be well and throughly gone and he has plans now to get into Go karting and cross-country skiing as some new challenges to occupy his mind. With Ronnie his mind is extremely important and it is the very thing caused his most difficult years and equally is the thing that will keep him happy in this new chapter in his life. Like myself Ronnie seems to have a very active mind, which is an excellent tool, when harnessed in the right way. Equally, though there is a dark side to it, and if negativity is allowed to rule it, the mind can become your worst enemy very quickly. Ronnie still gets out for a run a couple of times a week and prides himself on his personal fitness. He is well into his fifth decade on the planet and can still do 3 miles inside 20 minutes. Not bad Ronnie, not bad at all.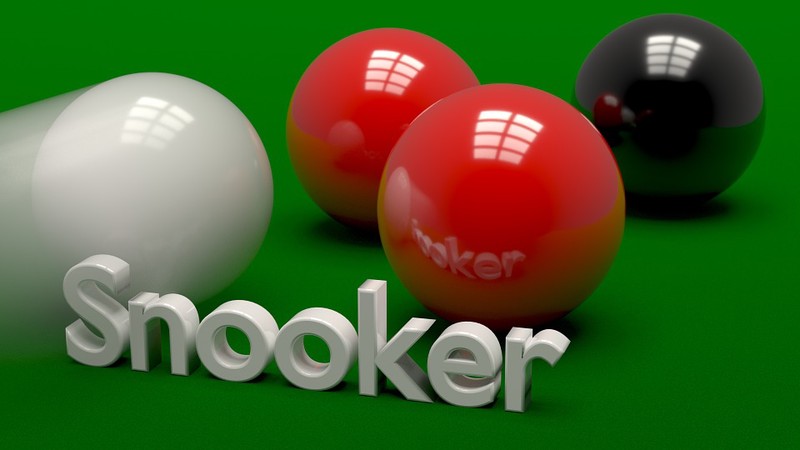 In the next five years, I can see Ronnie rack up some new records. I believe he will surpass Stephen Hendry, as the player with the most major wins ever and he will go down in history as the best we've ever seen.
Thanks for the memories Ronnie. Please keep them coming for at least another 10 years. After 25 years at the highest level, you still have it, and you can't say that about too many people in any sport or any walk of life for that matter.
Oh yeah, and it looks like the Queen agrees that he's a weekly wonder too ... Not too many get an OBE from her, but our boy Ronnie managed it.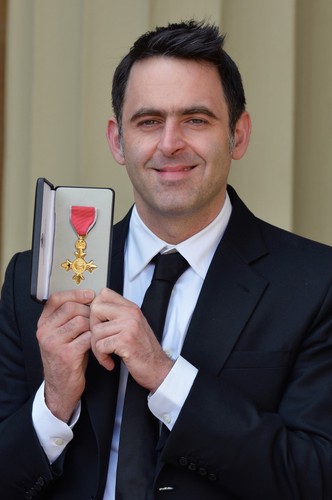 Thanks a million for reading as always.

Peace out my friend.