Whoever called snooker "chess with balls" was rude, but right. (Clive James)
Let me be rude here and testify the fact that it's one of those games (after chess) where decent players would surely'formulate' at least their 3 upcoming shots and in the best case scenario up to the third last (blue ball). Even then, the formulation would be partial if one fails to implement some basic-level 'geometry and algebra' on each shot of the inning. A slight miscalculation would inevitably lead to an "open frame" disaster where the convicted player would be left at the mercy of his opponent. That is where the third important factor 'emotion' rolls-in and consequently decide the outcome of the frame. One should neither be too excited for having the cue ball on a string nor should be devastated by the choke. However, when both players are committed to demonstrating either an absolute lousiness or an intimidating control, some 'hard-to-win frames' come alive.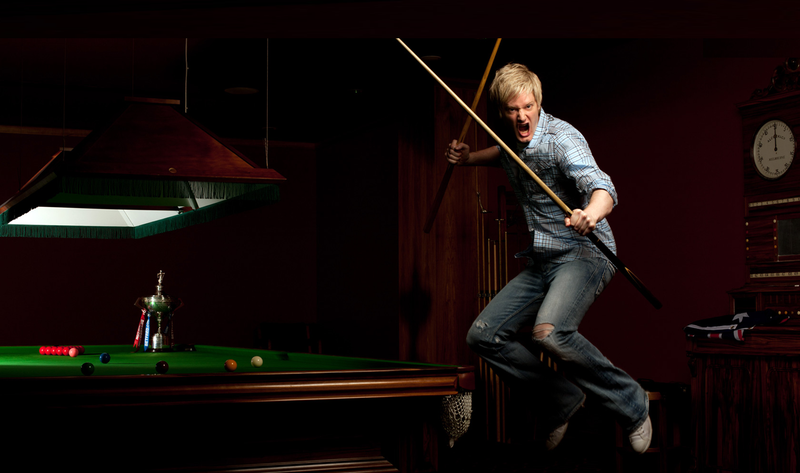 ---
So Close, Yet So Far (Ronnie O'Sullivan vs Liang Wenbo):
Both legends had previously faced each other for about 6 times during various championships with Ronnie securing 5/6 wins. This 7th time their match-up was in '2017 Masters' held in London for the quarter-finals qualifying round (Last 16). Wenbo managed to turn the odds in his favor and his score escalated from a dreadful 4-2 to a satisfactory 4-5 with the 10th frame aligned for action. In the heat of the moment, while his skillful opponent seemed a bit startled, Wenbo's confidence also started to shake, which resulted in a series of clumsy shots by both players, making the frame more interesting than ever. After all, how many times have we watched such international level players making a fool out of themselves?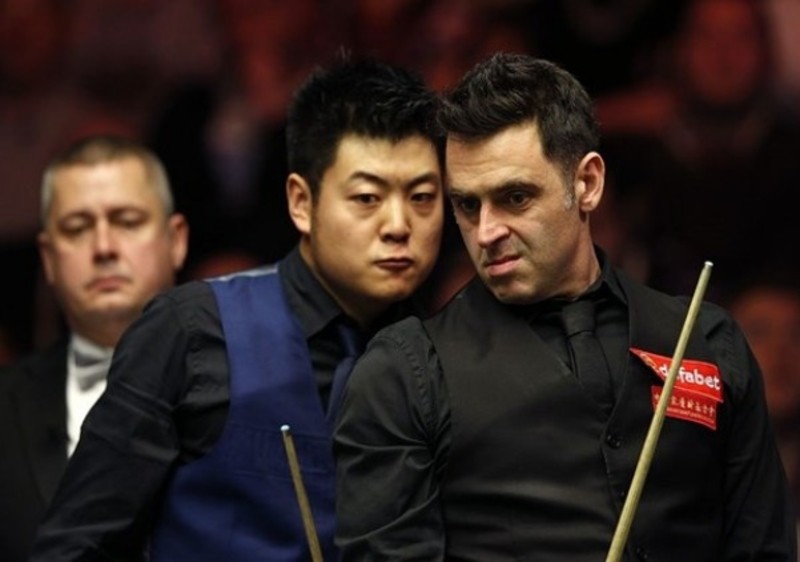 A high break miss by Wenbo and a poor response from Ronnie:
In my calculations, this was at least a 20 points break chance with 2 blue and 1 black that was missed by a short angle on an easy red and the ball got jawed. An expected disappointment prevailed over his face. Ronnie took a slight advantage of the situation by pocketing that red followed by a well-placed black. However, couldn't perfectly get his cue out of the pack while making that shot. Right there, he knew it would cost him so he smart moved his cue to the green spot for a safe.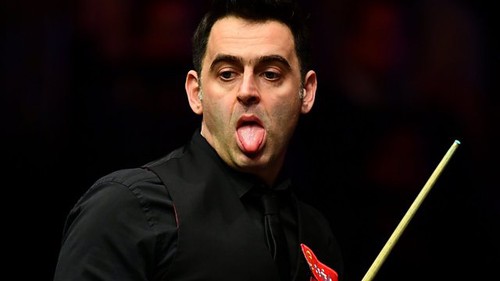 Ronnie should have been grateful to Wenbo for opening up the pack for him, instead, he landed his cue ball back to the pack after pocketing a red and got himself a snooker over the colored ones. He was left with no choice but to call a yellow and managed to connect it in the second attempt giving away 4 points in return.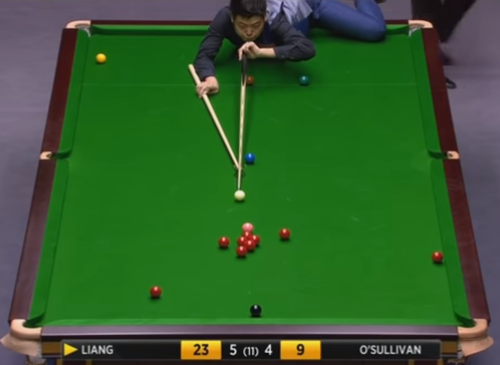 Wenbo got a jackpot, with the score being 12-9 it was a perfect chance for him to extend his lead and he did but with just 11 points. The specific shot that followed was unbelievable, as you can see in the screenshot (on the left) he made an attempt on pink with all the other colors right in his range and if he missed it, which he did could actually give an easy access to most of the reds in the frame. A more suitable alternative could be an attempt on yellow or a squirt over blue for a safe but, he was probably overwhelmed.
All is well that Pots well (1 last ball):
The game moved on with some continuous blunders from both ends but let's get straight to the most amazing moment of the match. Ronnie got his hands on the frame and one after another potted the balls eventually putting up a lead of 31 but right before he could move on to the colors, he missed the pink that was struck for the middle pocket. The game was surely over for Ronnie as Wenbo nicely pocketed all colors one after the other and everything narrowed down to just one black ball.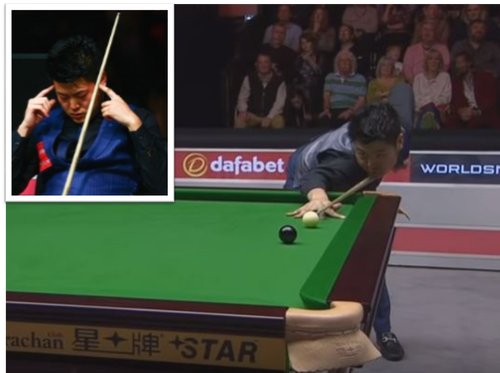 Just with one last successful strike, Wenbo could send Ronnie home. Again, let's see the placement of the cue and black on the table (Left image). I bet that it is almost impossible for even my 12 years old nephew to screw that shot because there wasn't any danger for even the cue ball to find a pocket for a foul. I am very sure Wenbo wanted it to be perfect and in over consciousness he… missed it.
Ronnie is a right-handed player and I am unclear whether he used the left hand to pot that last ball in arrogance, celebration or for a psychological dominance over Wenbo, but anyways he won the 11th frame and made his way to the quarter-final.
---
Ryan Day Required 4 Snookers for a Chance to Qualify:
It was the semi-final match of World Grand Prix last year and the contestants were Marco Fu and Ryan Day, where Marcu Fu was 2 times world champion while Ryan was an underdog. Marcu dominated the game right from the beginning by delivering a massive break of 130-0 and in total had achieved 1 frame lead with 4-3. In this 8th frame as well, Ryan was heavily bashed and when he got his 4th inning the score was already 75-12 and Marcu retired his inning with a snooker for Ryan.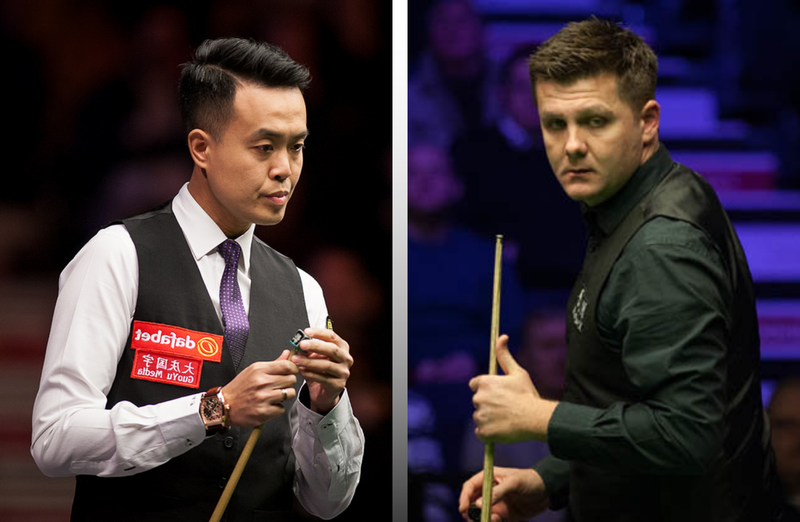 The long battle of strategies:
Ryan with a nice attempt managed to touch the red however parked the cue in alignment with the red. That was an excellent opportunity for Marco to pot a black but, he preferred to save the cue. With 64 points deficit and 3 reds on the table, Ryan needed at least 4 snookers just to come back into the game. In this situation, it was better if Marco would have stretched his lead by any possible score instead of offering the safe shots. Maybe he didn't expect Ryan to place his first of the required snookers from that angle, but Marcu successfully broke his way out of that.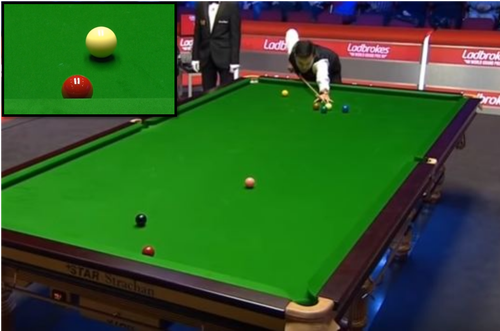 Ryan first diminished the lead with 2 black ball pots, which didn't bother Marco much and in fact was favorable for him as fewer balls meant fewer chances of snooker but at the same time, it was essential for Ryan as well to have those points on his side rather letting them fuel his opponent's lead.
The shot that followed fetched a perfect snooker for Marco who failed to secure his 4 points. A couple of more traps were laid by Ryan, which Marco managed to escape however it seemed that Ryan was back in the form and was determined to fight his way out of that frame with a win.
Ryan's determination altered his destiny:
Two more snookers were gifted by Ryan, who completely knocked Marco out of his confidence zone and Marco missed both of them, added a free ball awarded to Ryan. In response, he potted a blue and a green to acquire 5 points and he escaped the snooker requirements. That was an unbelievable situation and probably nobody had ever witnessed a 4 snooker win chance before.
The frame was all open for Ryan but to assure his victory, placed the 8th snooker of the match and to everyone's surprise, Marco failed the shot and even pocketed the cue ball, which gave a huge advantage to Ryan. With the ball in hand, Ryan took all the color balls one after another, snatched that frame away. Probably, the trauma was so unbearable for Marco that he couldn't recover in any of the frames that followed and for the first time in World Grand Prix history, Ryan secured his spot in the final.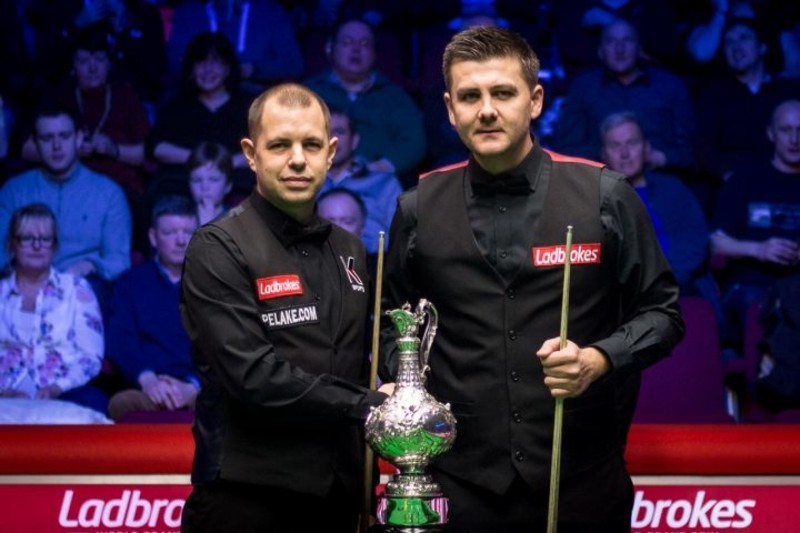 ---
I speculate that almost all of us have some experience and interest in these cue-sports such as snooker/billiard/8-ball (whatever you may like to call them) however, the category is a little baren with a handful of notable contributions by @Jodcarey [Link] and a recent one by @eblaze [Link]. So, I suggested this topic to @liuke for this week's 'Hall of Fame contest', I hope for your active participation and of course many thanks to this young guy for provoking us to write on different topics.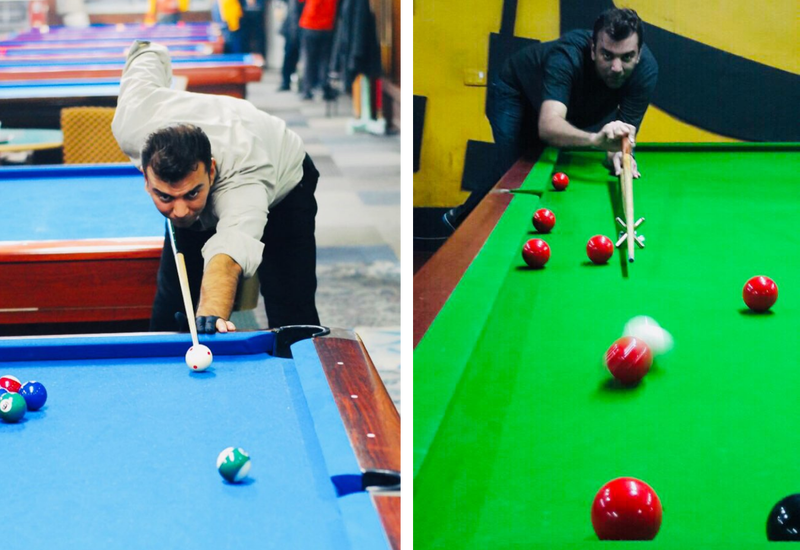 My history with these cue-sports is fairly long as I got fascinated by the game back in 1992 when Pakistani teams managed to bring 4 world cups home including the one from Snooker world championship. Personally, I prefer snooker over billiards as the former is more dynamic and challenging, however later is readily available in far east regions so, I get my hands on it quite often as well. That is all for today.
What are your preference and any unbelievable snooker event/match you could recall?