You'll find plenty of Top 10 snooker articles out there, with varying opinions on who is considered a finer snooker player than others in the game. I've taken a bit of time to detail my top 10 snooker players, based on a variety of factors. Of course O'Sullivan features here, but in my attempt to be unbiased, I've also included players such as Mark Selby, despite me being quite opposed to his general playing style.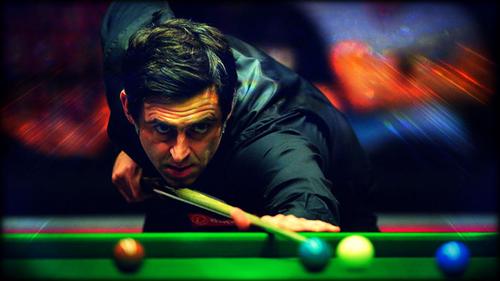 Ronnie O'Sullivan
Century Breaks: 948
147 Breaks: 14
Ranking Tournament Wins: 33
World Titles: 5
Career Earnings: £9.7 million
Net Worth: £15 million
While the difference between the other players on this list is a matter of notches, the difference between any of them and Ronnie O'Sullivan is a matter of multiple levels. He's been called many superlatives over the years, but his natural talent leaves people unable to use any word other than "genius" to describe his overall package of skill, work ethic, temperament, and natural talent.
Any mode of praise you can think of applies to virtually all aspects of O'Sullivan's play when he's at his best. His safety – an aspect of the game best appreciated by those who know a little more about the game of snooker than your average punter - is best described as other-worldly. Little needs to be said about his attacking style of play, either, which although he has tamed into a more controlled and therefore deadly beast in recent years, can make even some of the other top-class players on this list look like beginners in comparison. Break building? Yes, we all know that he's a master of this art also.
Most players when talking about Ronnie O'Sullivan will highlight his unbelievable cue-ball control, an aspect of his game that elevates him from being an exceptional player to being utterly irreplaceable. It's an aspect of his game that has allowed him to compile (often effortlessly) a record total of 14 147-breaks in competitive play, as well as being the only player to surpass the great Stephen Hendry's 775 century breaks – O'Sullivan currently holds a staggering 948 competitive century breaks at the time of writing, and may be the only player for many years to reach 1000. His greatness continues to shine through, too, compiling a staggering 74 centuries in the 2017/18 season alone.
So, what does a thus-far illustrious career spanning decades, 948 centuries, 14 147's, and 33 ranking-tournament wins (of which 5 are World Titles) get you in terms of wealth? Well, most sources posit O'Sullivan's career winnings at £9.7 million, but as the man himself likes to remind us in his recent interviews, his exhibition work and work in other spheres (such as commentary and punditry) means that he's most likely raking in around £500,000 per year, with a current net worth of roughly £15 million.
Stephen Hendry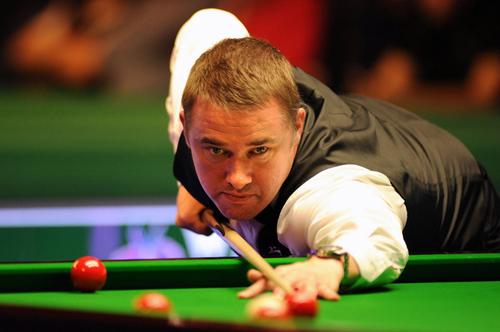 Century Breaks: 775
147 Breaks: 11
Ranking Tournament Wins: 36
World Titles: 7
Career Earnings: £8.97 million
Net Worth: £12.5 million
Hendry's victory at the worlds in 1990 made him the youngest player to ever become world champion (aged 21). Hendry's career spanned 27 years, with 8 of those years seeing him being ranked consecutively at number 1. He holds a staggering 7-6-5 record for the World Championship, Masters, and UK Championship respectively, and is generally considered by many (if not most) to be one of (if not the) greatest players to ever hold a cue.
Steve Davis

Century Breaks: 355
147 Breaks: 1
Ranking Tournament Wins: 28
World Titles: 6
Career Earnings: £5.5 million
Net Worth: £7.5 million
While Stephen Hendry unquestionably dominated the 90's, Steve Davis was king of the 80's in the world of snooker, amassing all 6 of his world championship victories during this period. Avid fans of snooker will likely remember his dominance in this era, as well as the infamous black-ball final in 1985 that saw Davis narrowly miss out on the world title to Dennis Taylor. When Stephen Hendry blasted onto the scene towards the 90s, snooker fans were certain that these two would meet in many-a-final, but sadly this never came to pass.
Davis' playing style wasn't quite as attacking as Stephen Hendry's or O'Sullivan's, however his solid temperament and meticulous practice routines obviously paid off, earning him his 6 world titles and cementing his place in snooker history.
John Higgins
Century Breaks: 730
147 Breaks: 8
Ranking Tournament Wins: 30
World Titles: 4
Career Earnings: £7.65 million
Net Worth: £9 million
John Higgins is one of the few of the so-called "old guard" snooker players still able to produce their best even today. His recent final against Mark Williams exemplified his grit and determination, as well as seeing him produce some of the best snooker you could ever wish to see, despite his loss to an on-form, on-fire Mark Williams.
Higgins has 4 world championship titles to his name, though the stats alone do not do justice to his remarkable style of play. He is often described as the best match-player of all time, being able to produce his best under immense pressure, and stealing frames from his opponents that he had no business winning. 8 x 147 breaks and 730 centuries are numbers that speak for themselves; his granite style of snooker peppered with some outrageous pots do the talking on the table.
Jimmy White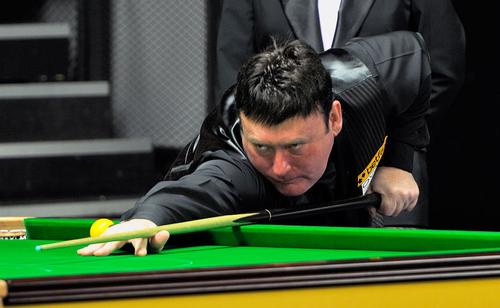 Century Breaks: 317
147 Breaks: 1
Ranking Tournament Wins: 10
World Titles: 0
Career Earnings: £4.7 million
Net Worth: £7 million
White is most often recognised as the best snooker player never to win a world title. His nickname "The Whirlwind" comes from both his attacking and rapid playing style, as well as his ability to make shots out of nowhere and utilise other-worldly spin on the cueball to gain position for his next shot. White has managed to clinch 10 ranking titles in his career, including the UK Championship and the Masters.
White continues to pick up the cue in professional setting even today, entering tournaments and still wowing crowds with his exceptional command of the cueball and outrageous potting.
Mark Selby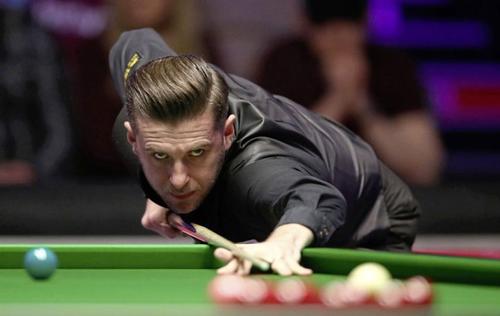 Century Breaks: 518
147 Breaks: 2
Ranking Tournament Wins: 14
World Titles: 3
Career Earnings: £5 million
Net Worth: Not Known
Mark Selby is somewhat of a marmite snooker player for many. His Higgins-eqsue levels of grit and determination are impressive and make him an extremely difficult player to beat. Part of what makes him such a touch match player is his high standard of safety play, as well as the ability to produce excellent snooker even when trailing behind his opponents. However, his style of play contrasts to that of players like O'Sullivan, often winning frames and matches by chipping away at the balls as opposed to scoring heavily and winning most frames in one visit.
Selby can often be seen "torturing" opponents by making reasonable-sized breaks, running out of position, and putting his opponents in trouble with a snooker. Like him or not, however, his record speaks for itself: 2 x 147s, 518 century breaks, 14 ranking tournament wins, and 3 world titles speak to his abilities on the table.
Mark Williams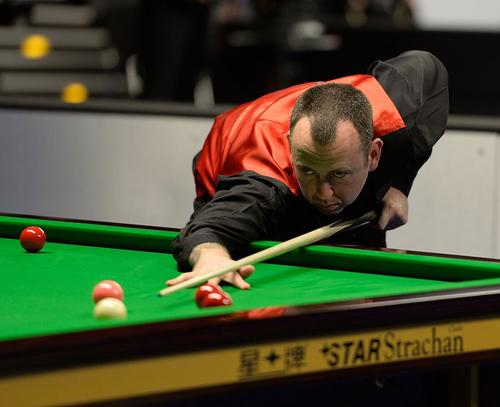 Century Breaks: 439
147 Breaks: 2
Ranking Tournament Wins: 21
World Titles: 3
Career Earnings: £5.8 million
Net Worth: £4.5 million
Mark Williams is arguably the best snooker player to come out of Wales, and possesses various nicknames such as "The Welsh Potting Machine" and the "Welsh Wonder". Though his career hasn't been as prolific as some of the players on this list, his attacking playing style and creativity when it comes to potting and positional play, has earned him a reputation of being a "shot-maker". Need proof? Just take a look at this ridiculous pot he made in the WSC Final:
In my opinion (and that of many others), Williams is the best single-ball potter in the game today, despite being one of the oldest players on the circuit. Even more amazing is the fact that, shortly before his preparation for the 2018 World Championship (which he went on to win against Higgins in an epic thriller), Williams was considering hanging up his cue and retiring from the sport. It's a good job his wife convinced him otherwise – he produced some of the best form of his career and beat Higgins, another all-time great from the "old guard".
Judd Trump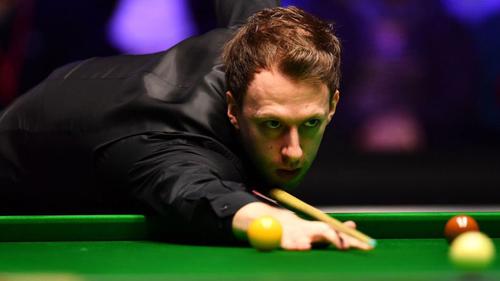 Century Breaks: 533
147 Breaks: 3
Ranking Tournament Wins: 8
World Titles: 0
Career Earnings: £2.8 million
Net Worth: £3 million
At the relatively young age of 28, the Juddernaut still has a while to go in his career yet. He stormed onto the scene, turning professional in 2005. He is known for his attacking style of play and, at times, unbelievable potting ability. His cueball control is also some of the most impressive, being able to impart a serious amount of spin on the cueball to make seemingly impossible shots possible.
Ding Junhui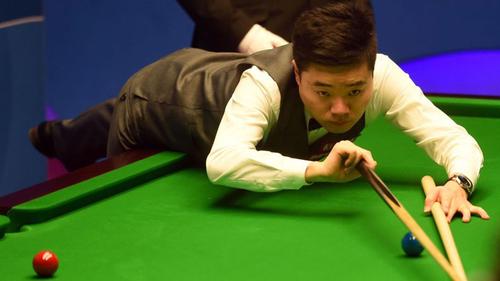 Century Breaks: 478
147 Breaks: 6
Ranking Tournament Wins: 13
World Titles: 0
Career Earnings: £3.2 million
Net Worth: Not Known
Arguably one of the greatest break-builders in the game today, Ding hails from China, and has impressed spectators as well as stunning opponents with his break-building abilities. Though he hasn't enjoyed the world-title success that was predicted of him when he was a rising star, he still has 6 x 147 breaks to his name, as well as 13 ranking event wins.
Alex Higgins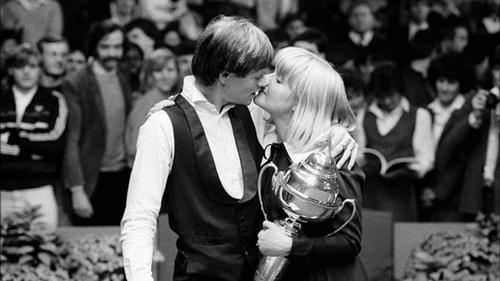 Century Breaks: 82
147 Breaks: 0
Ranking Tournament Wins: 1
World Titles: 2
Career Earnings: £711,999
Net Worth: N/A
Though "the hurricane" is no longer with us, there couldn't be a snooker list without him. His rapid playing style, outlandish positional play, and generally unpredictable temperament around the table made him extremely popular, as well as the centre of various controversies over the years. His class is evidenced by his two world-title wins, as well various other tournaments during is professional years (1971 – 1997).