As we head to Fürth for the Paul Hunter Classic, a nation with a tradition of enthusiastic spectatorship now has two tour pros to support!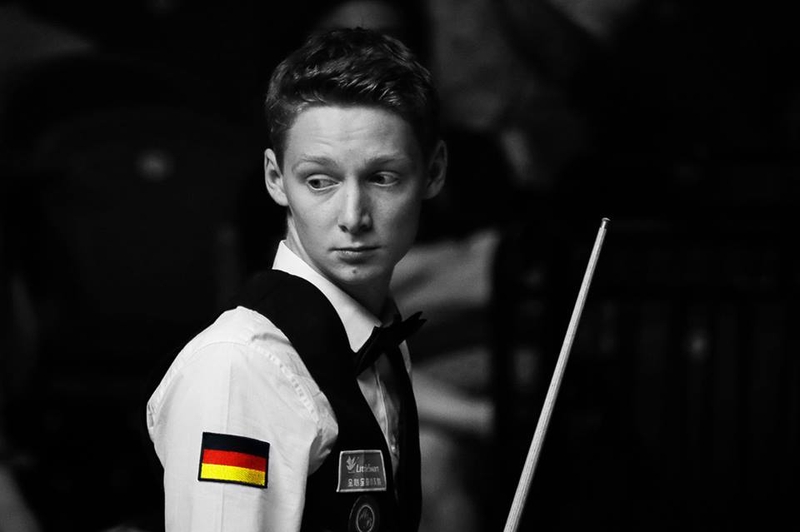 Germany has moved one step closer in its search for a "Snooker Boris Becker", as a nation brimming with enthusiastic spectators finally has what it's been longing for: bright prospects to support on the professional circuit.
The responsibility of maximising Germany's snooker potential rests on the shoulders of Essen-born Lukas Kleckers, 22, and Berlin's Simon Lichtenberg, 20, fresh-faced players with a combined age younger than the current World Champion.
When the World Snooker Tour heads to Nuremberg-neighbouring Fürth for the Paul Hunter Classic at the weekend, local fans will have two budding professionals to support. Something they've never had before.
Germany's fascination with snooker spiked when Kleckers burst onto the scene with a surprise victory over Neil Robertson live on television at last year's Riga Masters, and rookie compatriot Lichtenberg is looking to produce a similar statement as he tastes tour life for the first time following triumph in the EBSA European Under 21 Championship.
Victory in Sofia, Bulgaria saw Lichtenberg become the first German to join an elite line of European Youth Championship winners, which includes Belgium's top 16 talent Luca Brecel, who became a ranking event winner at the age of 22.
Lichtenberg said:
"I hope that young people watch me and Lukas and are inspired to pick up a cue back home – that would be a great thing. German people want to improve fast, and snooker is not something you are instantly good at. Because of this, I think the success of Lukas and I is even more important. Your first season is tough – everyone says that. You don't emerge straight away, but hopefully we'll win some matches and progress in tournaments."
Establishing yourself on the World Snooker tour takes time, as well as talent, dedication and a cool head. It's a rare formula, but there is certainly no doubting the commitment of Lichtenberg, who for a time was juggling snooker with a degree in economics but has since dropped 'plan b' in order to maximise his chances of fulfilling his snooker potential.

Lichtenberg's ambitions are modest, but there is a real possibility that he and Kleckers could lead a major movement in snooker; an opportunity the rookie is embracing. "A tough school" the World Snooker Tour might be, but Germany now has two willing students for the first time and, though graduation is a long way off, their existence on the circuit alone is reason for celebration.
If you'd like to attend the Paul Hunter Classic in Fürth, tickets are available at www.snookerstars.de