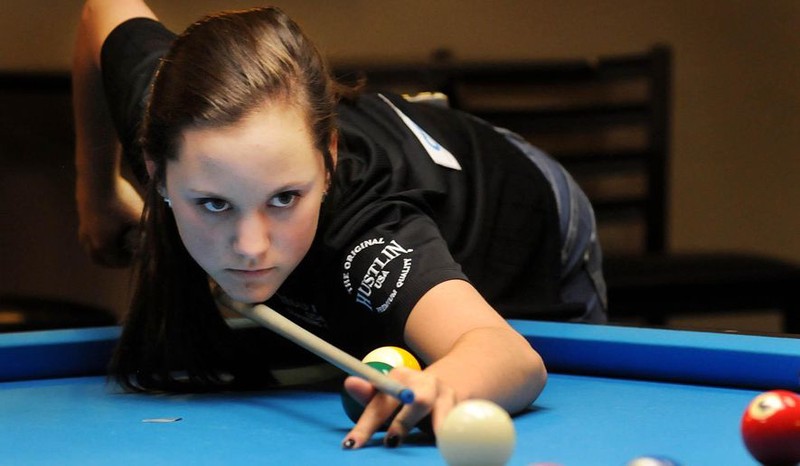 When I relate to snooker been the big boys game, trust me because I've had enormous issues going on with this game. Sometimes I feel like dropping down lame whenever I pass through an area with dudes playing the game because they tend to stake high amounts of cash either on a potting that looks impossible or winning the pool in total. Snooker ain't just no game you play without the right equipments. That's why I refer to it as the big boys game.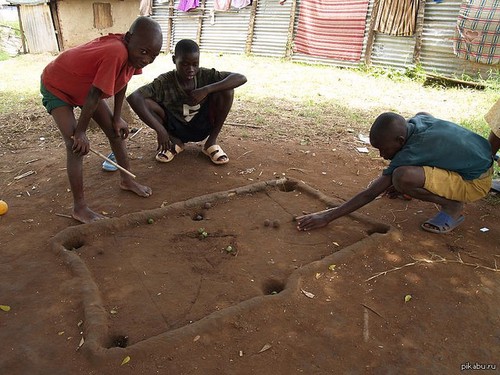 MY EXPERIENCE ON WITH THE GAME.
During my visits to my cousins house back in the days when I was about 6 years old, I do watch on TV some kind of snooker series. My uncle so much loved the game, so he had a snooker table but his kids and I were under solid instructions never to pass by the table neither should we think of getting close to it. The only time we go around and touch this table are during our weekend cleaning hours. During cleaning, we'll always struggle for who'll be the one to do that of the table. It was harsh but an unforgettable memory with my cousins. The effect of such restriction made me eager to understand what that table is all about. I had to call on some friends who were quite older than me and have more ideas about the game compared to me. Every trial for me to understand the snooker game, proved futile. Our ineffectual tutorials came to an end when we decided to learn practically with our own pool table. Since we couldn't provide a table, we drew ours on a cemented floor in the balcony, got some number of pebbles around 31 mm in diameter and a stick, we're ready for the game. What went further became history as we invented our own rules then, played by them and enjoyed every part of it. As time went on, we moved out from the neighborhood to a new house. As we drove down the street on our first day of arrival, I could already count about 4 snooker tables, though they weren't up to standard, it's still better of compared to the illusional table we had then. I couldn't wait to start a conversational interaction with the new neighborhood kids. I knew it'll buy me a ticket to get a spot on the snooker board. I was quite good on the table though the rules were beyond serviceable grades. It was my snooker game with these new kids that I first saw them use a blackboard chalk on the stick's tip. Later on did I discover that professional players uses a silica based compound that looks like a chalk. We technically grew as the days goes by. Introducing a triangle to gather the balls was a success with planks at our disposal. Each and every one of us decided to watch and learn something from a snooker game once in a while, then bring the knowledge to the table for others to learn. I never stopped there.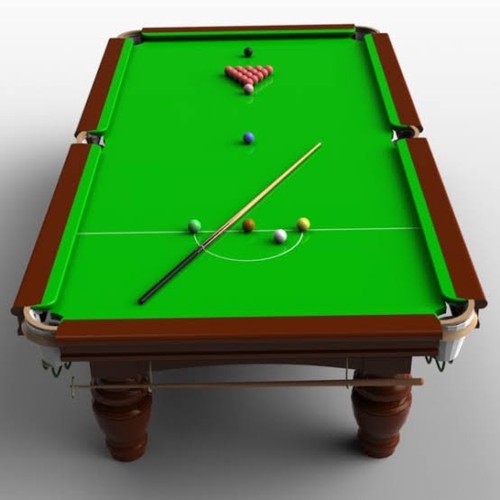 MY TRIP TO AN ELITE SNOOKER GAME.
When I was old enough to move out on my own, I visited a school stadium on a Saturday morning just to see some men playing the pool game. Every man with his cue stick, the table was so colorful, high and large. The racking object was in good shape and far better than ours. Instantly, I felt I've seen the whole universe. All those colourful displays I've been watching on television are right here before me. Anxiety gripped me and I was rendered speechless at the sight of the enormous table ranging about 13 feet by 5 feet. Of course I knew trying to play there might really cause some emotional havoc, I withdrew and left the scene for good. Days later, I went back to check if I can have some playing time alone or rather with just one person than plating with those men that looks perfect while holding the cue stick. They'll surely make jest of every error I accumulate. Thanks to heavens I met the Janitor around and he taught me some basic rules and skills that made me look like a professional to my neighborhood gang.
SNOOKER NOW.
I rarely play now, since it has been believed that football has taken over me, lol. Still, I do visit the game and play for fun. I don't like playing against pro's but a novice or amateur won't be bad. That's only how I can exhibit my flawless victory. You can find the snooker board almost in every pub and viewing centres in my locale.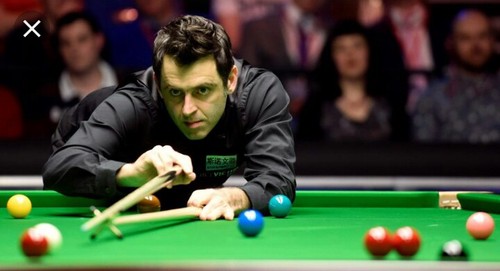 SNOOKER'S PROFESSIONALISM.
The name snooker was once and has always been a slang used to describe the inept ability of an individual. In the military, they refer to first year cadets and proficient military rookies with such name when on the table with fellow military men. Moreover, the 21st century has seen notable players who are up to expectations to bring up a challenge whenever a player wants to dominate the game for about a decade. Unlike the past decades when a player or two can rule the game as long as they wish. During the 20th century, probably in the 60's, John Pulman dominated the world championship that was then played on a challenge basis. His rule came to an end during the late 60's when the tournament was reverted to a knockout qualifying formula as well as Ray Reardon took over the 70's alongside John Spencer, winning the title six and three times respectively. Davis Steve took over the 80's winning his first world title in 1981 which made him the only 11th world champ since 1927 or there of. Stephen Hendry was the 14th world champ exerted his playing influence during the 90's and dominated the decade winning seven of them. However, in alliance with my own perspective, I'll choose Ronnie O'Sullivan as my best snooker player of all time. Viewing how close he was dominating a decade in the modern era, winning the title on five occasions of which 2013 was his last. He's also the only player to have defended his title since 1996 when Hendry won it 6/7 in a straight row of five. Other noteworthy players include in the 21st century includes Higgins john, the four times champ and Mark William who has won the title three times and is PRESENTLY THE DEFENDING CHAMP. NOW THE QUESTION IS, CAN HE RETAIN THE WORLD TITLE TO MATCH UP RONNIE?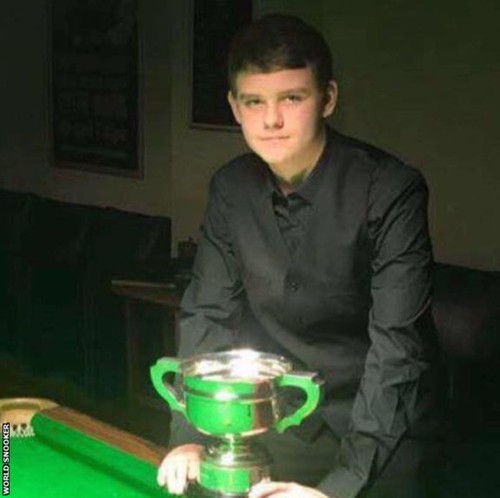 Maddock Sean is the young prominent player I've been following quite close since he rocked the Pro-Am Series in leads with a perfect break. Dunno what the future has for him but its crystal clear he has something ahead. It feels bad as time couldn't permit me to have a few watches recently.
DISTINGUISHING EFFECT OF THE PRO'S AND NOVICE.
During our days of using pebbles as cue balls, there was no triangle available to gather the ball, we just have to scatter them within the drawn lines and avoid them resting on any of the pocket holes. However, all pebbles have equal points and there was no order of potting unlike in the professional game where colours have their own points and order of potting. The red ball have 1 point, Yellow -2 points, Green -3 points, Brown - 4 points, Blue - 5 points, Pink - 6 points, Black - 7 points. We play on a hard and rough surface but the elite play on a greenish clothed table. We use blackboard chalks, but they use silica based compound. With the variety of differences, WE ALL ENJOYED THE GAME(The common agendum).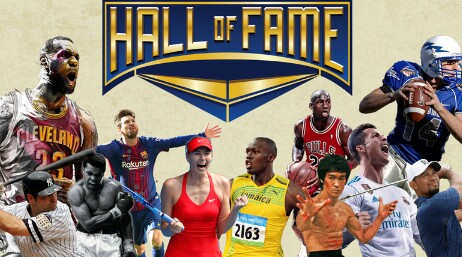 This is a contest in reference to liuke96player HALL OF FAME contest. He has been awesomely awesome, aiding rookies on the platform to attain a possible goal. Especially curating good contents and getting a slider. Would be fun to hit the link and see some catchy articles on varieties of sports. Engage too and win yourself some bountiful SCR. LINK BELOW
https://scorum.com/en-us/billiards/@liuke96player/scorum-hall-of-fame-week-4-winners-and-snooker-50-scr
THANKS FOR READING...